Influencer marketing is the way of the future, if you're not monetizing your social media accounts yet...what are you waiting for?!
Influencer marketing is a form of social media marketing involving endorsements and product placement from influencers and organizations who are viewed as experts within their niche.
We know how intimidating it can be to put yourself out there as a content creator. Not to mention, finding brands to work with on Instagram can be challenging, especially if you are new to it. That's why we've made an easy-to-follow guide that will have you scoring brand deals in no time! Follow our 6 steps, stay committed to the process, and we guarantee Instagram success.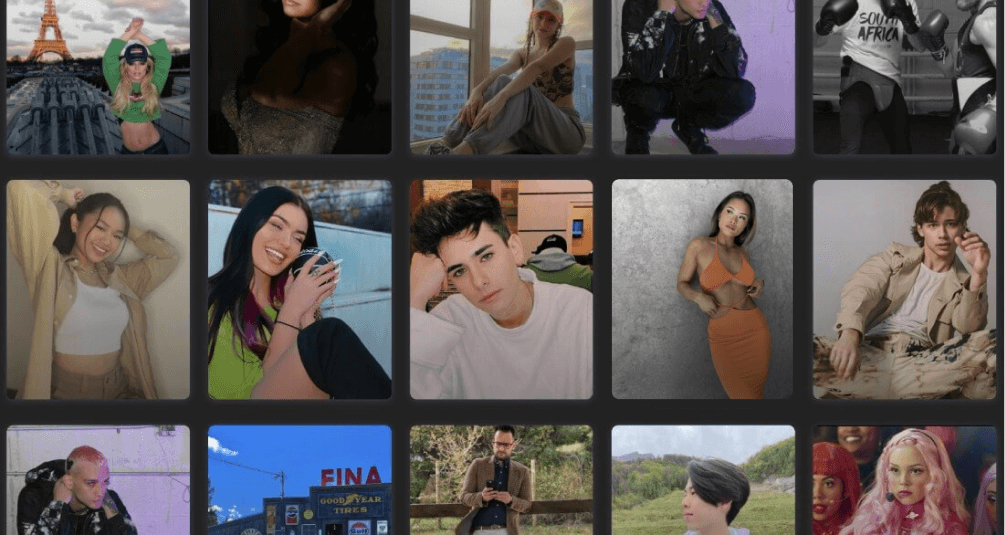 1. Define your Niche
You'll see the best engagement if you're able to define your niche. Are you a foodie or fitness focused? Is fashion your passion or would you rather create a travel account? Whatever the case may be, it's important to establish your niche!
Branding has a lot to do with your overall aesthetic. Are you into a vintage feed or bright and colourful? What value have you created for your audience? Is your goal to entertain, educate or empower your viewers?
To further solidify your brand, you might want to consider creating a cohesive theme. It is important to be unique while maintaining a particular style of content. If you switch your niche or content theme, the brand might feel like you're no longer a suitable fit for them.
2. Post, Post, Post!
Posting consistently is critical. Try to post at least once a day on your stories and on your feed! But, be careful not to go too overboard as this can also turn followers away.
Instagram's algorithm favours new content. Posting consistently gives your audience more opportunities to interact with your content.
Instagram also recognizes relationships. Therefore, it is key to engage with your brand community and develop relationships with as many accounts as you can.
Remember to post at times when your followers are most active so you can hack the algorithm and give yourself the best odds to receive the most likes!
3. Jump onto an Influencer Marketplace for the Best Brand Exposure!
An influencer marketplace is a place to list your promotional packages for social media. Brands will browse through influencer profiles on the platform and if they think you're a good fit for them, they can make an order with you directly.
Collabstr is a great influencer marketing platform for TikTok, Instagram and Youtube influencers to join. Collabstr streamlines the process for both parties involved so, brands can guarantee high quality, professional content and influencers can guarantee they will be paid on time!
4. Pitch to Brands Directly
If you're truly a fan of the brand, take the time to reach out to them directly. Whether you have previously used their products or have always dreamed of trying them, this approach will produce the fastest results.
Look for brands that clearly invest time and money into their Instagram presence. Start with smaller brands in your niche. You can also research influencers with a similar following and see who they're sponsored by for inspiration.
Once you've designed a list of brands that might want to collaborate with you, send them an email. In your pitch, clearly and briefly outline who you are, what you do, and any achievements you have that set you apart from the others. Then, explain why you're a good fit for the brand, and include data such as follower count and engagement rates.
How to find the brands contact information:
Go on their Instagram page, hit the "email" button, and send a note from there. Or you can go to the brand's website and look to see if there's an email for influencer collaborations. If there isn't an email for influencers, you can use their generic email.
Make sure to include that you're an influencer looking to collaborate in the subject line.
5. Tag Brands in your Posts on Social Media
Know your audience and choose businesses that will benefit from a partnership with you. Purchase their products, create amazing content and tag them! Make sure the product is clearly visible and the image is high-quality.
Begin with small brands and tag them in your descriptions. Engage with your audience by responding to comments and the brand will soon see you've proven yourself as a great partner. This technique will make the brand notice you and encourage them to reach out to you directly for promotional content.
6. Include Contact Information in your Bio
Consider your bio a chance for brands to recognize you as an influencer. Include your email or website link so they can easily reach you. The more information you include in your bio, the more useful it is to brands.
Writing blog posts or creating your own website will give you an opportunity to expand your own brand. Businesses appreciate influencers with multiple social media platforms so they can reach a larger audience. For example, by advertising the brand on both of your TikTok and Instagram accounts.
Creating a website with similar aesthetics and messaging is a good way to do this. The more you unify your social media accounts, the more you will stand out to brands with similar values.
Conclusion
It is always important to know your worth! The golden rule is that you can charge 1% of your follower count per post.
We have designed an Influencer Rate Calculator that also takes your niche and social media platform into consideration, so you can charge the appropriate amount.
However, you can negotiate prices with brands if you offer to create multiple stories, reels, videos or posts for them. Engagement rates, your niche, content style, audience demographics, audience size, and more also play a role when setting up a paid Instagram collaboration.
Ultimately, finding brands on Instagram isn't easy. It takes time, effort, and perseverance. But if you work hard to differentiate yourself in the industry, and connect on a personal level with your followers, you will quickly reach your Instagram goals!
Get Digital Marketing Tips Directly to Your Inbox
Collabstr sends newsletters every 2 weeks with the newest trends, tips, and tricks in digital marketing.