As a beginner nano or micro-influencer, it can be tough to gain exposure on social media for a number of reasons:
You may find yourself struggling to increase your follower count.
You may be scared of "narrowing down" your niche, afraid that you won't find as many brand deals.
You may even have considered giving up after comparing your profile to mega influencers or celebrities.
If the above struggles match yours, this is your cue to change your mindset.
First things first, influence today is about diversity, above all. Being an influencer is all about helping your audience see themselves in your work.
What's more, never let your small numbers discourage you: being a small influencer is your number one differentiator in a saturated influencer market. Although numbers are important for data collection, brands aren't looking for numbers alone. Honestly, numbers don't mean a thing if they're not supported by high engagement rates.
What brands are really looking for is engagement and trust. Engagement rates can measure whether your followers are mindlessly hitting "like", or if they're stopping, looking at your content, and interacting with it. The quality of your work is instrumental to make the latter happen.
If you're looking to get brand deals on Instagram, TikTok, YouTube, or all three, there are a few rules of thumb you should follow. All of them involve harnessing your power to engage and captivate followers through personality and transparency.
We're going to cover each one below.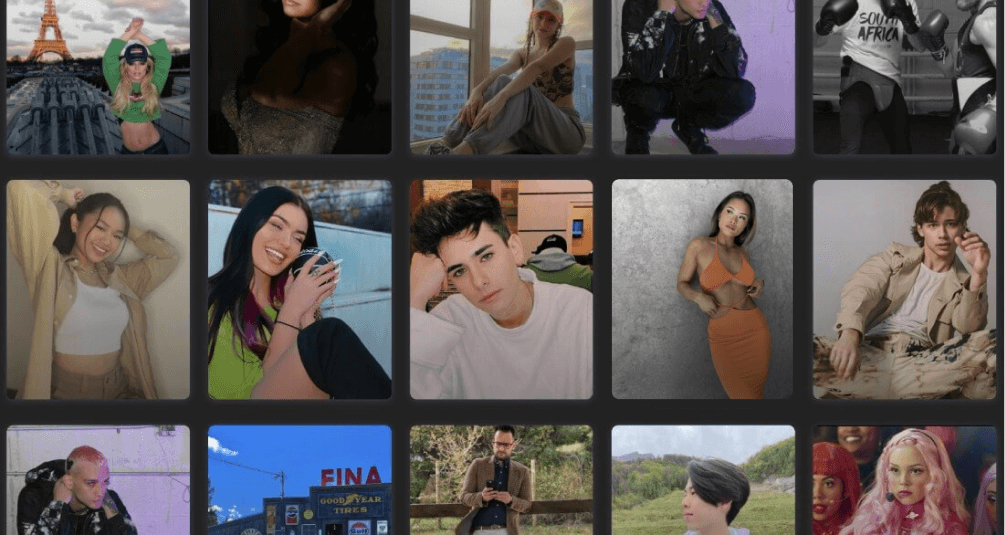 Invest in Your Career
Although it may sound obvious, your first step is willing to put in the work. You've been a hobby influencer once, so you know how much work is involved in creating, editing, and distributing content. Plus, it's not easy to keep your followers -- whether they're 1k or 10k -- engaged with your content.
If you want your content creator career to take off, here are a few things to keep in mind:
The most important rule is to differentiate yourself. While a smaller following count is definitely a bonus, you need to find your strengths and zoom in on them. If you work with makeup tutorials -- but you also happen to have naturally curly hair, or maybe you're a natural redhead -- you can use those attributes to your advantage. As another example, you can be a fashion influencer with a focus on body positivity. The secret is to define your niche and, if possible, define your focus.
Focus on creating great content for all of your platforms. If you're going to be creating content for multiple platforms, it's your job to do it well on all of them. A lot of influencers zero in on up to three platforms (YouTube, Instagram, and TikTok), as the bigger your exposure, the better. However, if you feel like you won't be able to deliver your best content on all three, feel free to pick only one or two platforms to laser-focus on.
Create a media kit, if you don't already have one. Your media kit is a live document that contains everything from your bio to your statistics (such as number of followers, views, engagement rate) and a few professional photos. It's an efficient way to showcase your rates and make the hiring process a whole lot easier.
Acquire professional quality equipment. A professional camera (or a phone with a high-quality camera), and a tripod can go a long way in making your shots look as professional and welcoming as possible. It's not necessary to break the bank on top of the line equipment, but some good lighting and audio goes a long way.
The most important attribute you can have as a content creator is your uniqueness. Don't try to be like every other creator out there. Embrace who you are.
Reach Out to Brands, the Right Way
Unfortunately, publishing professional content on your feed and stories daily is no guarantee that brands will find you. Part of your job is to show up to the right brands, at the right time.
It's okay if you're shy about pitching brands in the beginning. After all, it seems like it's the other way around: brands are begging to be working with influencers. But that's not always the case, particularly when it comes to influencers without a lot of exposure.
If you're not willing to show you mean business, you'll have to make yourself known.
Brands have to be hooked to your pitch from the very first word. Every single pitch should include:
Warm greetings.
Why a partnership with you would be beneficial to their brand. What's in it for them?
Who your audience is, and why their audience would love to see your content.
The types of content you can create for them.
A snappy conclusion, thanking them for their time and saying you'll be waiting for their reply.
There will be cases when you won't get any replies, which you shouldn't worry about. If you're really looking to collaborate with that brand, wait at least two or three days until you can follow up. If there isn't a reply again, oh well. Know that there are several other brands out there hoping to be contacted, and you can just try again.
Remember that this isn't supposed to be a half-hearted job hunt. Never pitch multiple brands hoping one of them will "stick". If you're going to be pitching brands, make sure it's always a conscious decision. Any partnership must start with mutual interests in mind: the brand has something you're genuinely interested in, and vice versa.
If you don't like a product or its branding, don't go forward with a partnership. Your honesty or a lack thereof will shine through in your content.
Who Should I Reach Out To?
When reaching out to brands for sponsorship opportunities, it is important to find the right point of contact. The last thing you want is for you to spend time curating a well-thought-out pitch only for it to land on deaf ears because you did not contact a decision maker.
The goal is to find the decision maker. For smaller brands, the decision maker is typically the founder of the company, this is because the team is usually smaller and they haven't yet hired someone who is solely responsible for marketing and partnerships.
If the brand is larger, you'll want to look for someone who is in charge of influencer relations, or head of marketing.
How do I find the decision maker?
You can usually find the decision maker by performing a quick google search. Usually LinkedIn is a great place to start your research.
You can find the company page on LinkedIn and see everyone that works there under the 'people' tab. Here, you can see their roles at the company and decide whether or not they are a decision maker.
Once you've found the decision maker, either email them or send them a direct message on LinkedIn to get the conversation rolling.
Use Strategic Hashtags
Including hashtags in posts is another must for beginner influencers. Hashtags will help you reach a wider audience of people who have never interacted with your content before.
Still, It's not all about the reach here. It's also about the targeting. If you wanted to use hashtags simply to reach as many assorted people as you could, that's one thing. But, if you want to be on brands' radars, you need to use the hashtags they use to find people like you.
If you use long-tail hashtags (which are hashtags with more words, and therefore less competitiveness), you're more likely to be found.
As an example, the hashtag #FloridaMicroInfluencer has been used in a total of 23 posts, while #CanadaFashionInfluencer has been used only 27 times. Compare that to #BeautyInfluencer, which has been used over 3 million times, and you'll understand why going narrow is important.
With long-tail hashtags, there will be little to no competition for you, since new pictures with this hashtag are rarely added. Plus, the page won't refresh itself with brand new posts every second, making your exposure easier.
Lastly, avoid using too many hashtags on your posts. Selecting and including 3-to-5 well-targeted hashtags will suffice.
Join Influencer Marketing Platforms
Becoming a member of an influencer marketplace makes all of the above work a lot less time-consuming.
Influencer platforms like Collabstr were created as the ideal one-stop-source to match influencers and brands, while reducing the workload for both parties. Both influencers and brands can get started in just a few minutes. Here's how.
Sign up. Upon signing up, you can claim your unique URL and create your Influencer profile.
Create your profile. It will include your title, your bio, 4 photos, your handle, your rates, your packages, as well as some FAQ's for brands. This is extremely time-saving for influencers, as it centralizes all your important data in a single place.
Communicate effortlessly. With influencer marketing platforms like Collabstr, you're free to ignore emails and social media direct messages. With Collabstr's built-in secure chat, brands and influencers can arrange the collaboration directly through the website.
Work with the certainty of secure transactions. As hard as it is to admit it, some influencers and brands have been through their fair share of scams. With Collabstr, money is collected from the brand as soon as the influencer accepts a collaboration request, this ensures that you're always paid on time for your work.
Final Thoughts
By now, you should realize that making money as an influencer is not too far out of reach. It just takes consistency, and dedication to your craft.
Hopefully, you'll no longer let comparison or a small following discourage you. Instead, you'll use just the right blend of uniqueness, transparency, and professionalism to your advantage, and embrace yourself as a nano or micro-influencer.
With the above tips, you're ready to take your career up a few notches. Get your foot on the door and start making money as a content creator by joining Collabstr as an influencer today, for free.
Get Digital Marketing Tips Directly to Your Inbox
Collabstr sends newsletters every 2 weeks with the newest trends, tips, and tricks in digital marketing.