One of people's favorite pastimes during quarantine turns out to be one of marketers' favorite tools, as well.
We're talking about TikTok. The amalgam between extinct app Musical.ly and Chinese app Douyin has definitely been entertaining a lot of us this past year, as a whopping 2.6 billion downloads can attest. Business owners aren't joking when they say COVID is drastically changing the marketing world.
What's more, 90 percent of all TikTok users visit the app on a daily basis. The question is, how could they not? Not only do they have an endless stream of content to scroll through, but business owners find an endless stream of customers by entering the TikTok game. Whether it's a small, medium, or large business you're running, what's stopping you from joining?
Before objections arise, you don't have to be a preteen to reach TikTok praise. That was Musical.ly's deed. In fact, if you're one of those people who are convinced their target audience isn't on TikTok because they're mature enough, it's time to change your mind.
Truth is, we've got people from all ages and fields having fun and making money from the app, ranging from healthcare professionals to cute old couples. There's content for everybody (and we mean everybody) to enjoy and profit from.
The best part is: you don't have to post several videos a day to make your brand's TikTok strategy successful. You'll learn why.
Now, here are a few great successful ideas you can swipe from some of the best brands out there.
Get Creative With What's Already Popular
Chipotle
Chipotle doesn't need an introduction--their mouthwatering menu speaks for itself. With over 2,000 locations across the US and serving more than a million customers daily, the Mexican-inspired chain could easily pass on the opportunity to acquire even more customers by using TikTok.
But they didn't. They seized it, instead. What they did will not only make you salivate, but will have you singing along.
The entertainment, of course, is the food. But that's not all. TikTok is popular for its voiceover tool, meaning anyone can record their own voiceovers and use them over any video. The people at Chipotle got creative, and added their own fun version to the popular song "Senorita", by Camila Cabello and Shawn Mendes, calling it "the Quesadilla parody". Here's the result:
Levis
In a partnership with TikTok, denim brand Levi's gathered several fashion influencers to produce videos showing the process behind the customization of their products, with the tag #OddlySatisfying. After all,who doesn't love watching bland jeans turn into something completely unique? That was an incredible idea, thanks to the rise of DIY crafts (over 75%) during lockdowns.
TikTok viewers seemed to love it, because Levi's product views doubled thanks to the campaign. The "Shop Now" button feature also helped--at the time, the app was testing a button that allowed viewers to purchase products straight from TikTok. It's evident why Levi's decided to try their hand at it, especially when their brick-and-mortar stores were sadly shut down due to COVID-19.
Showcase Your Product (In a Cool Way)
Crocs
The most comfortable, squishy shoes in the world have also joined the party. With such a unique look like Crocs', showing it off is almost mandatory.
Conveniently, their marketing team produces incredible promotional videos. They're loaded with garish colors, fun effects, and of course, catchy tunes, like the brand's original hit song, "In My Crocs" featuring Trevor Jackson.
And there was no better opportunity to make a fun-looking video than when Crocs partnered with Peeps, the animal-shaped marshmallow brand. If you're on a budget but looking to create something awesome, look how nice (yet simple) this looks.
Nike
Nike is a TikTok superstar boasting over a million followers. Sports lovers out there will feel like binge-watching their feed because there's just so much to see. Plus, it's not all about sports-related content, as one would assume. Whether you're looking for crazy shots and goals or want to see athletes doing viral TikTok dances, there's entertainment for everyone.
Here's the smart move: you can see the "just do it" sign--on shoes, jackets, and shirts--as they're doing all of those things. It's a great opportunity to show their products being put to good use and reinforcing brand authority. Check it out.
Partner With Influencers
E.L.F Cosmetics
E.L.F. (Eyes. Lips. Face.), the Californian cosmetic brand, was responsible for one of the most viral TikTok campaigns ever made, gathering 6 billion views and 5 million user videos, which was considered the highest number of user-generated videos from a TikTok campaign.
How did they do it?
A few things certainly helped: E.l.f developed the original track and music video of "Eyes. Lips. Face" to serve as a background for the TikTok campaign. Listeners loved it so much, E.l.f. had to release it on Spotify and iTunes. Besides, celebrities like Reese Witherspoon and Lizzo joined the challenge without being paid a dime.
But take note: the campaign wouldn't have been as successful if it wasn't for the help of well-known influencers (one of them being Brittany Broski, or Kombucha Girl, remember her?) who gave it the boost it needed. No wonder 63% of marketers will increase their influencer marketing budget this year.
The takeaway here is: although you don't necessarily need an influencer with the clout of Brittany Broski to grow your campaign, partnering with micro-influencers will help you get there much faster. If you're struggling to find the perfect influencers for your brand, this will be helpful.
Run Challenges
Guess
Global lifestyle brand Guess offers their apparel abundance to 80 countries across the globe. TikTok is available in 155 countries, so it makes sense to market their products where their target audience is likely to be present in. And why not start with a good old challenge?
Guess partnered with TikTok, creating the #InMyDenim sponsored challenge. It pretty much consisted of users going from "ugly" to "fabulous", the only rule being that Guess apparel should be featured in the "fabulous" phase. The brand wanted to keep up with the trends, according to Edward Park, the SVP at Guess. "Our partnership with TikTok is an exciting evolution within our digital marketing strategy", he stated.
Have a look at Guess's first TikTok video with the hashtag #InMyDenim:
Tutorials
OPI
"Color is the answer" is nail lacquer brand OPI's tagline. And talk about color! Their feed glistens with tantalizing nail art tutorials, which flutter two hearts with one look: they add value by teaching users how to paint their nails and create awesome designs, while also flaunting their best products.
Glossier
Glossier is another cosmetic brand that's doing amazing on TikTok with content makeup lovers already know and love: makeup tutorials.
Mixed with a bit of viral cosmetic-related comedy here and there, Glossier wins at their strategy by varying their content. You've got the glamour, but you've also got cute puppies and humorous sketches to strike a balance.
Here's an example of a funny video an influencer created to promote Glossier's "You" Eau de parfum:
Prefer Quality Over Quantity
Consistency is key. You've heard that one, right?
Still, if you're going to put a lot of low-quality videos on TikTok just to cross something off your to-do list, you might as well not rely on the app for revenue.
Truth is, you don't need to post multiple videos a day to make your strategy work. The brands mentioned above? Most have created a few hundreds of videos, at most.
Chipotle, for instance, has less than 200 videos on the platform. Their videos are more popular in terms of likes and views, with some of them verging a million.
OPI has a little over 120 videos. Guess has less than 100 videos. Notice how they're all renowned brands, nonetheless.
Good, well-thought-out sparing content is much more likely to be shared than consistent yet lackluster content. Although you do want to keep your posting strategy to 1-3 TikToks a day, there's no need to get overwhelmed in case you miss a day due to planning.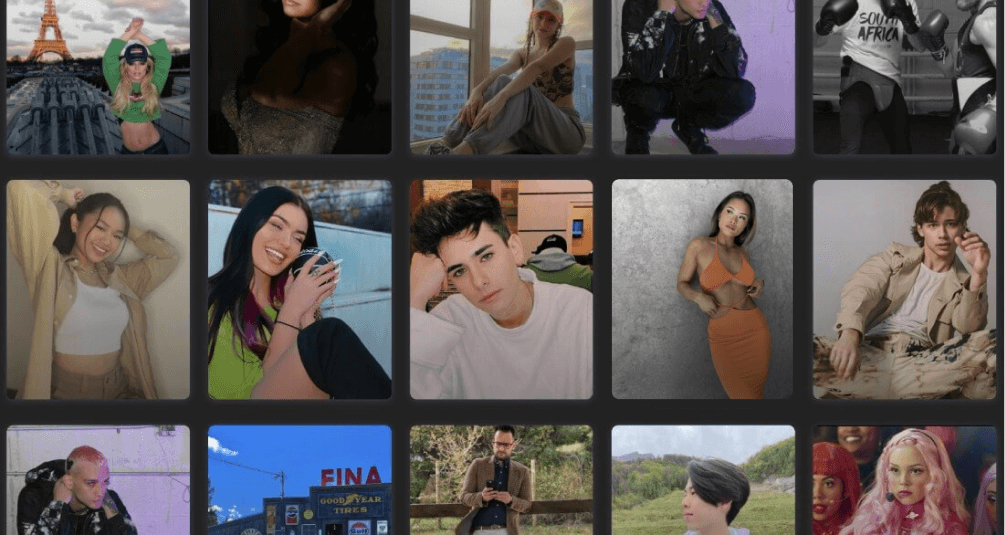 Engagement is the word.
How to Get Ideas That Work Perfectly for your brand?
The above ideas will certainly cut down on a load of research work from your schedule. However, not all of them will work for every brand, every time. You need to be willing to mix your strategies here.
Marketing is about creating, but it's also about swiping. Ethically so. And adding your brand's variations to it, of course. Out of content ideas? Here's what you'll do.
Download TikTok if you haven't already. That's rule number one.
Check what's trending--in your niche. One mistake a lot of marketers make is to try to use trends in their videos that just don't "click" with their audiences. It's not because something is a global trend that you need to follow it. Instead, check what your competition is doing, and how viewers are responding to it.
Love an idea? Don't copy it--that could harm your brand's reputation. Instead, add your brand's "twist" to the main idea of that TikTok. After all, you do know your brand like the back of your hand--or at least you should.
Finally, don't let your content go down the "sameness" hole. What makes TikTok exciting is anticipation. If your viewers know they're going to see the same thing over and over, why would they bother? Stick to your strategy, but don't forget to make it fun every now and again. If you need to, go back to the examples above for inspiration.
A Final Word
Is TikTok a couple hours added to your work week? Undoubtedly. But it could also add a couple extra K's in your following...and your bank account. Moral of the story: regardless of your brand, your audience, or your niche, ignore TikTok at your peril. It's that powerful.
Get Digital Marketing Tips Directly to Your Inbox
Collabstr sends newsletters every 2 weeks with the newest trends, tips, and tricks in digital marketing.