Find Twitch Health & Fitness Influencers
Find Twitch Health & Fitness influencers to create high-quality content for your brand
Featured Twitch Health & Fitness Influencers
Find top Twitch Health & Fitness influencers
Mariah May
London, LND, GB
Pro Wrestler, Model & Acteess
My social media is my very own reality show and look inside my life! I am a pro wrestler, model and actress. I also game and share my loves for fashion and beauty. I work to create fun and on trend content!
Lifestyle And Mental Health Content Creator, Copy…
I'm a lifestyle and mental health content creator. I write, film, and edit everything I post. On Instagram, I focus on photoshoots and reels with thought-provoking captions on mental health topics. I'm a fitness and food content creator on Twitch. I love coming up with new ways to educate and infor…
Twitch Health & Fitness Influencers
Find Twitch Health & Fitness influencers
See All
See All
How Collabstr Works
Everything you need to run your influencer campaigns, and more.
1
Search Influencers
Search through thousands of vetted Instagram, TikTok, and YouTube influencers.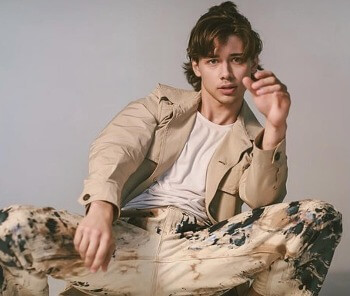 2
Purchase Securely
Safely purchase through Collabstr. We hold your payment until the work is completed.
3
Receive Quality Content
Receive your high quality content from influencers directly through the platform.
No Upfront Cost
Search influencers for free. No subscriptions, contracts or hidden fees.
Vetted Influencers
Every influencer is vetted by us. Always receive high-quality, professional content.
Instant Chat
Instantly chat with influencers and stay in touch throughout the whole transaction.
Secure Purchases
Your money is held safely until you approve the influencer's work.
Trusted by 20,000+ Brands
View collaborations from brands like Wealthsimple, ClickUp, Deezer, and more.
What Brands Say About Us
5 stars from a creator and a brand
I've used Collabstr from both the Creator side and the Brand side! It is extremely user-friendly and has lead to some great relationships with creators/brands I wouldn't have been connected to otherwise. Love the platform!
Best platform to connect with influencers
Best platform to connect with influencers and content creators. I've signed up to many platforms, collabstr is the easiest to use and gives the best results for my brand.
Great way to generate content
Been using Collabstr to generate content for our seasonal clothing lines. Super easy for us to search for relevant influencers and pay them. We save at least 10-20 hours a month on this.
As seen in
How do I find Twitch health & fitness influencers?
You can find Twitch health & fitness influencers by using an influencer marketplace like Collabstr. First, you need to filter through the influencers by selecting a platform and niche, by doing this, you will only browse influencers that fit your criteria.

Once you have narrowed down your search parameters, scroll through the listed influencers and click on the profiles that appeal to you the most. Once you find the right influencer, you can purchase content from them directly on their profile.