Find User Generated Content Skilled Trades Influencers
Search and find User Generated Content Skilled Trades influencers
Featured User Generated Content Skilled Trades Influencers
Discover top skilled trades User Generated Content influencers
Teagan Jacobs
Perth, WA, AU
User Generated Content
$400
Creative Director And Creative Industry Content C…
My name is Teagan Jacobs. I have my own women's wear label and I also create content on Tiktok. My audience are young females who are interested in sewing, fashion, creative industries and beautiful aesthetics. They appreciate videos that are visually pleasing with a calming nature.
Abong Bain
South Ogden, UT, US
User Generated Content
$100
Diy + Home Content Creator
I have been building and creating since 2016, using Instagram to gather a positive, passionate community around DIY and home. My followers are highly engaged with my content and they love DIY tutorials and my clever life hacks. My followers are 96% female ages 25-44 with discretionary income. Mixed…
User Generated Content Skilled Trades Influencers
Hire User Generated Content skilled trades influencers
See All
See All
Trusted by 5,000+ Brands
View collaborations from brands like Wealthsimple, ClickUp, Deezer, and more.
How Collabstr Works
Everything you need to run your influencer campaigns, and more.
1
Search Influencers
Search through thousands of vetted Instagram, TikTok, and YouTube influencers.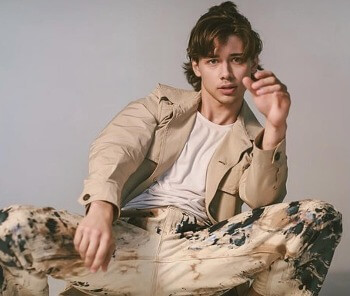 2
Purchase Securely
Safely purchase through Collabstr. We hold your payment until the work is completed.
3
Receive Quality Content
Receive your high quality content from influencers directly through the platform.
No Upfront Cost
Search influencers for free. No subscriptions, contracts or hidden fees.
Vetted Influencers
Every influencer is vetted by us. Always receive high-quality, professional content.
Instant Chat
Instantly chat with influencers and stay in touch throughout the whole transaction.
Secure Purchases
Your money is held safely until you approve the influencer's work.
As seen in