Ashley Roberts | Content creator/photographer/YouTuber/tik toker
Los Angeles, CA, United States
Ashley is a Top Creator
Top creators have completed multiple orders and have a high rating from brands.
Ashley Responds Fast
Ashley responds to requests faster than most creators.
I'm a professional celebrity, influencer, fashion and brand photographer but I also do social media myself on tik tok, Instagram and YouTube and collab with other influencer friends who have millions of followers. I work with lots of brands for both photography and social media content.
Packages
How does it work?
All
Instagram
TikTok
YouTube
Instagram story promoting or sharing your brand or page. Can be video shoutout or photo/repost with tags
1 Instagram Photo Feed Post
$200
Professional photo post (up to 10 photos). High quality professionally photographed post. Can either be photo of myself of photo I photograph of one …
See More
Instagram reel promoting your brand or page. Can be full video or BTS Photoshoot reel with BTS and final photos. Tags and caption mentions as well.
25 Instagram Photo Feed Posts
$500
Photoshoot for your brand with your items. I'll do professional shoot at location of your choosing with big influencer of your approval. Some I work …
See More
Creative Tik tok post promoting your product or page with theme of your approval/choice. Tags and caption mention as well.
YouTube short promoting your brand or page
YouTube video promoting your brand. Can be a haul or whatever you'd like.
Have a different request?
Send a Custom Offer
4 Reviews ·
5.0
InfluencerCorp
July 2023
5.0
InfluencerCorp left a 5.0 star review.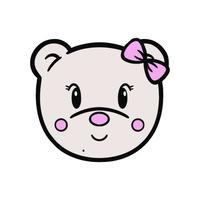 Moonlight Bear
July 2023
5.0
Loved it! Cant wait to do more!!
The Freed Agency
June 2023
4.0
The Freed Agency left a 4.0 star review.
BLVCK
May 2023
5.0
BLVCK left a 5.0 star review.