Free TikTok Engagement Rate Calculator
Check any TikTok accounts engagement for free using our engagement rate calculator
1.29%
Engagement Rate
2.1m
Average Likes
2.9k
Average Comments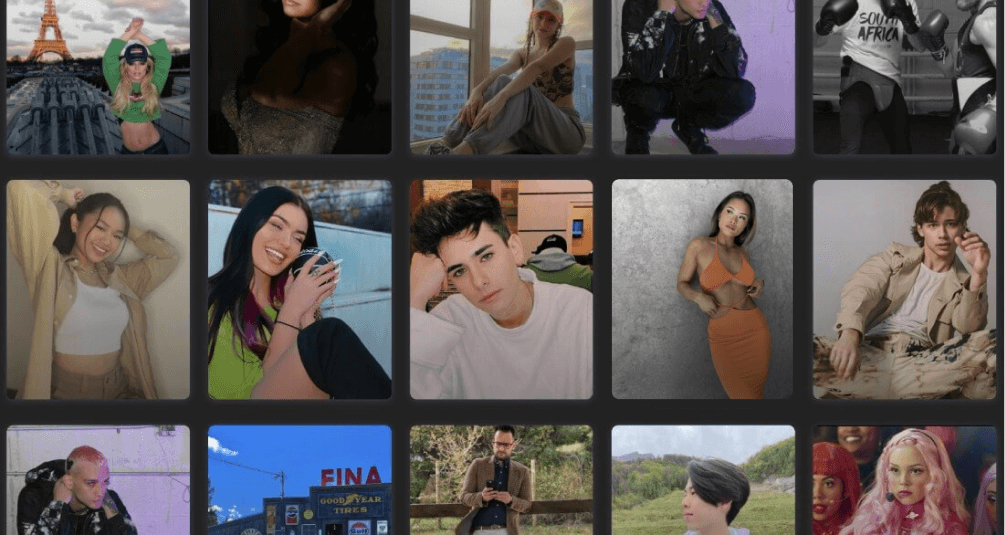 What is an engagement rate calculator?
An engagement rate calculator is a tool to calculate how engaged a users followers are on TikTok. The tool works by analyzing 12-24 of the users recent posts and adding their average likes and comments before dividing it by their follower count to calculate their engagement rate. A low engagement can mean many things, typically, that their audience does not like the content that is being posted, TikTok's algorithm is not showing it to enough of their followers, or that most of the creator's followers are bots or inactive accounts. Using Collabstr's free TikTok engagement rate calculator can give you insights into any TikTok accounts engagement and followers.
What is a good engagement rate on TikTok?
An engagement rate between 17% and 18% is considered average on TikTok. Typically, the higher the engagement rate, the more engaged and high-quality a user's followers are. Follower count is also another factor to consider, as the more followers you have, the more difficult it is to have a high engagement rate due to TikTok's algorithm.
How do you calculate engagement rate on TikTok?
TikTok engagement rate is calculated by taking the total number of likes and comments from the most recent 12-24 posts. These numbers are first added together and then divided by the number of followers a user has. Lastly the result is multiplied by 100 to get the engagement rate percentage. The Engagement rate formula looks like this:

TikTok Engagement Rate = (Average Likes + Average Comments)/Followers * 100%
How does a TikTok engagement rate calculator work?
An TikTok engagement rate calculator works by analyzing 12-24 of the users most recent posts and adding their average likes and comments together before dividing it by their follower count to get the users current engagement rate. Collabstr's engagement rate calculator always uses the most up to date data to calculate any TikTok accounts engagement, likes and comments.
Why do you need an engagement rate calculator for TikTok?
An engagement rate calculator is a great way to save time and effort. Manually calculating an engagement rate is very time-consuming, in order to gather the necessary data, you need to export all of the statistics of a users posts and then use a formula to calculate the engagement rate. There can also be human error when recording numbers or plugging them into the formula. Plus, Collabstr's engagement rate calculator tool is free!
What type of content gets the best engagement on TikTok?
Short form video content gets the most engagement on TikTok. Additionally, the best performing content is authentic and interesting content that is relevant to the users audience. The best posts should also include relevant hashtags and a well thought out caption.
What is the average TikTok engagement rate?
TikTok influencers have an average engagement rate of
17.5%
across all niches and follower ranges. This data is our benchmark based on an analysis of over 10 million TikTok accounts.
Nano-influencers (1,000 to 10,000 followers): 20.64%
Micro-influencers (10,000 to 50,000 followers): 17.81%
Macro-influencers (100,000 to 1,000,000 followers): 15.49%
Mega-influencers (1,000,000 to 5,000,000 followers): 17.21%
Celebrities (5,000,000+ followers): 17.55%
How do you increase the engagement on a TikTok account?
Increasing the engagement on an TikTok account comes down to a few key things:
Be authentic: Share content that's honest and relatable to your audience, people love to see the real experiences of your life.
Create VALUABLE content: Whether its in a caption of a post or a video dedicated to a certain topic, if your viewers can walk away having learned something from your content it is a sure way to boost your engagement.
Create SHAREABLE content: Whether your content appeals to a wide range or a small niche of people, the more shareable and easy to consume your content is the more it will be shared by people with their friends, family and colleagues.
Include Call to Actions In Your Captions: TikTok captions can be up to 2,200 characters long. Use this space to add context to a post or to tell a compelling story, the more connected your audience feels the more they will engage.
Interact with your followers: Responding to questions and comments is a great way to drum up engagement and build loyal fans. Another great way is to get out there is to ask questions and start conversations on other posts and pages relevant to your niche.
What is engagement rate?
Engagement rate is the measure of how much your audience interacts with your content on a specific social media platform. While the engagement rate is calculated differently depending on the platform, it will always be a measure of how much of your audience is actively engaging with your content. Engagement can be measured in the form of comments, likes, views, and any other behavior that is native to the platform.