10 Brands That Are Killing It on TikTok
Published May 16, 2022 | Last Updated December 8, 2022
TikTok is relatively new in the social media realm, but we all know by now that it's big business. The fastest-growing social media platform has quickly transitioned from a teens' gimmick to a critical marketing tool.
Brands from different sectors are quickly tapping into its great potential in product promotion, and some are already using it to the fullest.
Unlike other social media apps where influencer shoutouts have majorly been the winning strategy, TikTok offers users unlimited engagement potential and enables them to create short and unique videos set to some music or exciting sound bites.
Here are ten brands that are killing it on TikTok in 2022.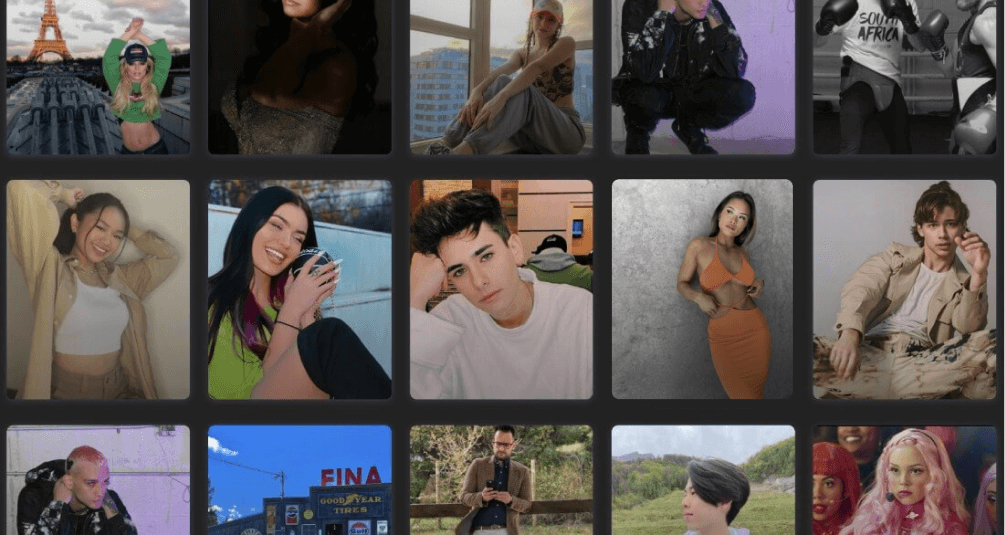 Chipotle
Chipotle was among the first restaurant brands to build their presence on TikTok with the help of influencers. They hired influencers like Leomahalo, Zach King, and Spencerx, who have helped them quickly join the list of brands that are killing it on TikTok.
Chipotle is consistent in serving its followers with playful and unorthodox content. Their videos provide a mix of fashion and food challenges, and the community of followers seems to have an unending appetite for them.
They also launch unique campaigns that similar brands can also leverage their potential. The Halloween boorito campaign featured Zach King and attracted over four billion views.
Red Bull
Red Bull is a long-time digital content innovator, and its appearance on the top TikTok videos brands comes as no surprise. The videos include crazy adrenaline-rush triggering stunts that often feature famous athletes. They incredibly engage viewers and quickly capture their imagination in just a few seconds of TikTok videos.
Their viral videos and the evocative slogan 'Red Bull Gives You Wings' correspond with their product, creating a marketing approach that all other brands can emulate when developing their digital content marketing strategies.
The brand even created the hashtag #Givesyouwings and garnered over 600 million views on TikTok.
Netflix
Netflix is a big name on other social media platforms and is a heavy hitter on TikTok. Their approach is pretty simple. Giving short clips about famous movies, shows, and interviews keeps their followers entertained and triggers interest to view more on Netflix.
It's a great strategy that other bands in different sectors can use to drive traffic from TikTok to their platforms by just providing short video previews. It can be as simple as finding influencers to make short videos about an exciting product or film and then directing viewers on where they can find it.
Washington Post
Though a respected newspaper, The Washington Post is one of the successful brands killing it on TikTok. They integrate entertainment in their TikTok content to drive traffic to their platform. The videos are purely entertainment-focused but link to an article on their official profile every day.
Other brands can use a similar approach to attract millennials to content, product, or service they rarely consume. They all love entertainment, so it can bait them to become consumers.
NFL
NFL partnered with TikTok to boost their social media strategy and engage more Gen Z and millennials during their 100th season. The strategy has been quite successful, with the brand launching various hashtags that gather billions of views. Its #GoingPro garnered 6.5 billion views.
The partnership allows the NFL to deliver content centered around highlights, sideline and behind the scene moments, and memes. Millennials are generally interested in football leagues but fishing them out on TikTok attracts a larger audience.
NBA
NBA has had a high presence on TikTok right from the beginning. They have consistently followed a high-quality TikTok marketing strategy, uploading great content from the start. Their current followers stand at 14.3 million.
NBA's TikTok channel is unique from its other social media platforms. Instead of focusing their content on games and highlights, the TikTok account is about players exercising and dancing on the court, memes, and game backstages with dramatic music. Even their account motto is FUN AND MOTIVATION!
It's an excellent way to show other brands they don't have to focus all their social media marketing on the core of their product or service.
Fenty Beauty
Fenty Beauty is a renowned cosmetic brand created by the Barbadian singer, actress, and fashion designer Rihanna Fenty. The brand has a rich social media and TikTok presence and mainly focuses on showing off its range of products and videos of makeup tutorials. However, Fenty Beauty also pioneered the Fenty Beauty TikTok House for Fenty Beauty influencers.
TikTok House provides an ideal space for collaboration, community building, and learning among the influencers. It is pure success and a move that enables Fenty Beauty to be a big brand on TikTok as users post their Fenty Beauty-inspired looks.
Crocs
Crocs footwear brand is one of the unimaginable names whose ad campaigns have been killing it on TikTok. It all started in 2019 with the hashtag #ThousandDollarCrocs challenge that eventually gathered 3 billion views.
Crocs featured Post Malone at that time and even referenced his song lyrics. They invited TikTok users to customize Crocs and post videos with the slogan 'Come As You Are.'
The brand's featuring of top influencers seems to be working, as they again featured the Korean rapper MLMA when launching KFC x Crocs.
Influencer ad campaigns are not a new feat among footwear brands and can work for brands in other sectors.
Gymshark
Gymshark changed their social media marketing strategy and are now among the brands killing it on TikTok. Their social media content was primarily educational but resolved to focus on fitness enthusiasts on TikTok.
Their turning point was in 2019 when they launched their first challenge, #gymshark66. The brand picked six influencers from the influencer marketplace, and after two months, their challenge gathered over 45 million views.
Kool-Aid
Kool-Aid's ad campaign on TikTok follows an influencer marketing strategy and is now a leading brand on TikTok. Their noteworthy TikTok influencer marketing campaign featured Lil Jon. The collaboration involved a contest where the winner took home a $10,000 prize. Eventually, Kool-Aid bagged more than 2 billion views, and influencer ad campaigns proved worthwhile for them and brands alike.
Final Thoughts
From the examples above, it's evident that there are unlimited ways that TikTok can lift brands regardless of their industry. It's currently one of the most hyped social networks, and true to say, it's hard to tell whether it will turn out to be a temporary fad that will soon fade—or it's a platform for the future.
Either way, it's high time businesses realized the relevance and incredible value, at least now and for the next couple of years, hopefully. TikTok is no longer a millennial and Gen Z platform as older users are also checking in and in numbers. As a result, it could pay off handsomely for brands that take the time to build appropriate strategies.
Get Digital Marketing Tips Directly to Your Inbox
Collabstr sends newsletters every 2 weeks with the newest trends, tips, and tricks in digital marketing.