If you haven't heard of TikTok by now… where have you been hiding?
TikTok is a video-sharing social networking service. The social media platform is used to make a variety of short-form videos, from genres like dance, comedy, and education, that have a duration from 15 seconds to one minute.
The social media platform has been gaining popularity rapidly. As of 2021, TikTok has over 800 million users and is the go-to entertainment platform for gen-z.
TikTok influencers can be extremely valuable for your brand! The more people feel connected to someone, the more likely they are to trust them. Influencers can build up trust quickly on TikTok, and their followers will be excited to see the brands and products they choose to share online.
In this blog, we have listed the 6 best ways to find TikTok influencers for your next influencer campaign.
1. #Hashtags
Hashtags are a powerful resource when searching for influencers. Most TikTok influencers use hashtags to reach their target audience. If your brand operates within a very specific niche, you will be able to find TikTok influencers that have used industry-relevant hashtags in existing posts. This means that when you search for a hashtag in your niche, you will find influencer experts who already have a fan base.
2. Bio Topics
Each TikTok influencer has the opportunity to create a bio to describe the type of content they provide. This is a great way for TikTok users to attract their niche and for brands to find the appropriate influencer. For example, a travel company will search for someone on TikTok who makes travel content. A restaurant, on the other hand, would search for a foodie.
A bio is more useful than searching for hashtags because hashtags are less relevant to each user's content. For example, someone could use a hashtag because it's popular rather than it being based on their content style.
3. Location
TikTok has captured the imagination of a global user base. People from every corner of the globe are embracing the creative opportunities of this social media platform.
If you are selling your products or services exclusively to a country, your TikTok influencer must be from that country as well. Likely, a majority of their following is also from that country. For example, if you are a company only selling products in Canada, you would need to find an influencer based out of Canada, who has a majority of their followers from Canada, to reach the appropriate target market.
Narrowing down an influencer's location by their city may be required in some cases. For example, getting a TikTok influencer to promote a restaurant cannot be achieved remotely. For a collaboration like this, the influencer would need to show up at the restaurant in that city. In this case, you could search for influencers based on relevant city hashtags or their bio.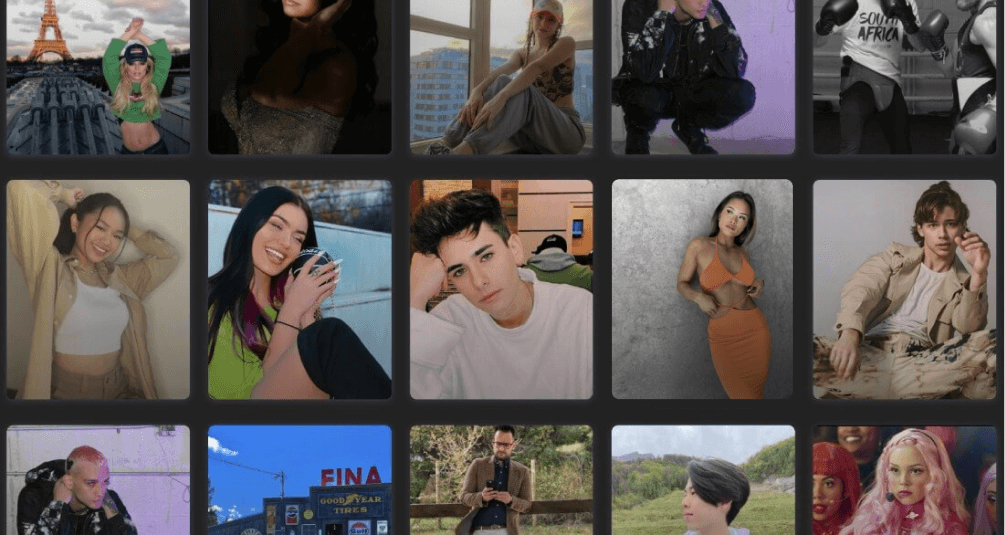 4. Influencer Marketplaces
An influencer marketplace is a platform that connects brands with influencers in similar industries or social channels.
For example, on Collabstr you can:
Search thousands of vetted TikTok influencers and view their services.
Safely purchase influencers through Collabstr.
Instantly chat with influencers, ask questions and stay in touch throughout the whole transaction.
Your money is held safely until you approve the influencer's work and the collaboration is complete.
Receive high quality content from influencers directly through the platform.
Influencer marketplace platforms are a convenient tool to quickly find who you're looking for.
At Collabstr, we do all the hard work for you! We have listed TikTok influencers so, brands can organize them by categories, follower count, price, country and city.
5. Follower Count
Ultimately, it all comes down to the relevancy of their followers to your marketing campaign.
If you partner with a TikTok influencer that has millions of followers but very few of these match the target audience for your marketing campaign, the content is likely to only engage a small percentage of their followers, despite reaching thousands of followers.
If you're paying the influencer based on the number of followers they have, this can be more costly than beneficial.
There can be tremendous value in using micro-influencers that operate within focused niches for your influencer marketing campaigns.
For example, a TikTok megastar might have millions of followers but lower engagement rates than a micro-influencer. Micro-influencers typically see the highest engagement rates because they have a stronger community of followers who they either personally know or engage within a specific niche.
6. Engagement Rate
What is an engagement rate?
Engagement rate is a metric for measuring the level of interaction that a user is getting on their content. This can help you to estimate the percentage of followers that will likely interact with a specific piece of content, through views, likes and comments. Engagement rates of less than 1% are poor. Meanwhile, engagement rates of over 6% are considered high. This is why the more followers you have, the harder it is to maintain a good ratio of engagement.
For example, an engagement rate of 10% indicates that you could expect up to 10% of a TikTok user's following to interact with their content.
There are many different ways in which you could attempt to calculate the engagement rate on TikTok.
To manually calculate influencers engagement rates use the following equation:
Engagement Rate = ((total number of comments + total number of likes + total number of shares ) / Total number of followers) * 100
Getting In Contact
Email will likely be your best communication channel with influencers.
Most TikTok influencers will include their email on their bio if they are interested in potential brand deals. To keep everyone on your team in-the-loop email correspondence is often a preferred method of communication when negotiating potential partnership deals.
Conclusion
Influencer marketing is the way of the future. TikTok has grown tremendously and brands should use this to their advantage to reach a larger audience. With TikTok, it's important to choose the right influencer based on your brand's niche, target market and overall message. Influencers' creativity and understanding of the platform will set them apart from other creators and help you achieve your business goals to reach a larger audience.
Get Digital Marketing Tips Directly to Your Inbox
Collabstr sends newsletters every 2 weeks with the newest trends, tips, and tricks in digital marketing.