Best Time of Day to Post On Instagram, TikTok, and YouTube
Published May 16, 2022 | Last Updated December 8, 2022
Developing a consistent schedule for your social media content is important to grow your audience and keep it relevant. But when should you post? By following insights from engagement on Instagram, TikTok, and YouTube, you can come up with the best time of day to post and set yourself to reach more people.
Best Time to Post on Instagram
The Instagram algorithm is quite complex, so you're going to want to take advantage of the insights available on posting as much as possible.
How Instagram Displays Content
Instagram uses a combination of data on user interests, interaction with accounts, and how often they use the app to decide what content it displays. This goes for stories, posts on the feed, as well as content that shows up in discovery.
Strategies for Posting to Instagram
For a long time, the best practice for scheduling Instagram posts was to align them with the times of day when users are most active. While this still holds true, the evolution of the platform has led to another effective strategy as well.
1) Post When Users Are Most Active
According to 2020 data from Sprout Social, the most active periods during the week are at 11am CDT. On weekends, user activity is generally less but peaks between the hours of 9am to 12pm CDT. This is a good time to schedule your stories, as they're more likely to appear in front when your followers are online and engaged.
2) Post Early In The Morning
Analysis of 35 million Instagram posts by Later Blog found that posting very early in the morning can be an effective strategy to increase engagement. Following this strategy, these are the best times to post each day of the week (all times are in local time):
Monday: 5am
Tuesday: 6am
Wednesday: 6am
Thursday: 5am
Friday: 6am
Saturday: 6am
Sunday: 6am
On most days of the week, 6am proves to be the most effective time to schedule your posts. Mondays and Thursdays require posting a little bit earlier at 5am local time. Since these recommendations are based on local time, it's best if you cater it to the local time of your largest audience.
Best Time to Post on TikTok
TikTok is the hottest social app right now, so it's even more important to understand what the best times to post are so you can get the most from your content.
How TikTok Displays Content
The way that TikTok decides what videos to display to users on their For You page follows similar logic to Instagram's model. It is based on a mix of what accounts a user follows (and how many), type of interactions, and how often you use the app, among other factors.
One of the unique aspects of how TikTok displays content is that it doesn't recommend videos based on how many followers an account has. Of course, accounts with large followings get better engagement but that is because some of the other factors of the algorithm correlate to that. Check out The Ultimate Guide To TikTok to learn all about how to leverage the system as an individual, creator, and brand.
Strategies for Posting to TikTok
When it comes to scheduling content on TikTok, the most important factors are consistency and frequency. In order to boost engagement, you're going to need to post consistently.
When it comes to scheduling content on TikTok, the most important factors are consistency and frequency. In order to boost engagement, you're going to need to post consistently.
A study done by Influencer Marketing Hub found that the following publishing schedule received the most engagement:
Monday: 6 am, 10 am, 10 pm
Tuesday: 2 am, 4 am, 9 am
Wednesday: 7 am, 8 am, 11 pm
Thursday: 9 am, 12 pm, 7 pm
Friday: 5 am, 1 pm, 3 pm
Saturday: 11 am, 7 pm, 8 pm
Sunday: 7 am, 8 am, 4 pm
Inevitably, this will vary depending on factors associated with your account, but it is a useful schedule to start from. All times are EST, so you may want to adjust that for your respective time zone.
A big part of your posting schedule on TikTok also comes down to when your audience is most active. You can see this in your TikTok account insights, this serves as a great place to start when planning out your posting schedule.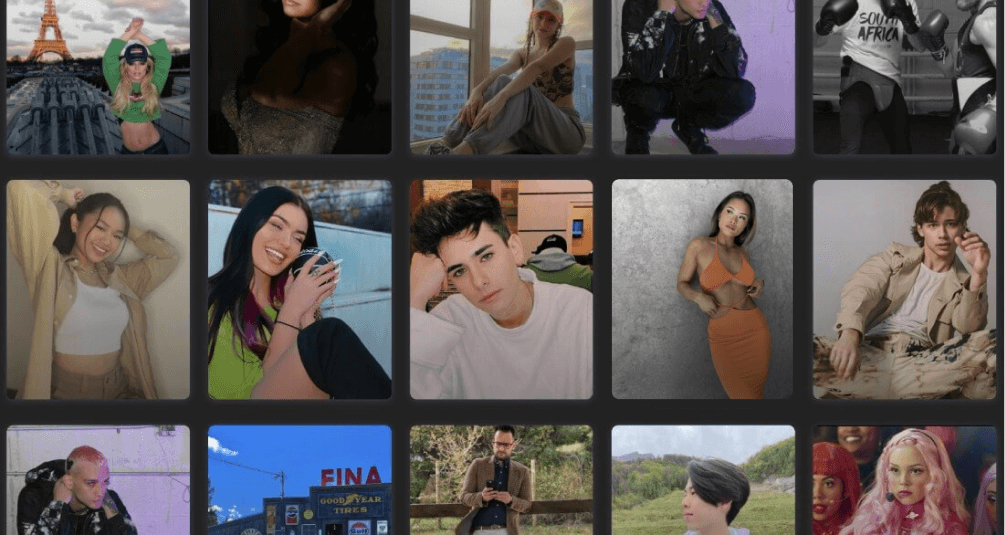 Best Time to Post on YouTube
If YouTube is an important part of your social media strategy, maximizing engagement with your videos and account is key to building sustained success. Luckily, YouTube offers access to analytics to help creators better optimize their content schedule.
How YouTube Displays Content
There are three main areas on YouTube where content is displayed: the homepage, suggested videos, and search. YouTube personalizes its homepage to viewers based on a specific account's watch history, interests, and favorite channels or content type.
In addition to personalizing content based on user behavior, YouTube also considers performance metrics like views, likes, click-through, and more.
Strategies for Posting to YouTube
Knowing when to post on YouTube is going to be key to the early success of your video. When you post a video on YouTube, you should do so when your audience is most active as this will get the video off to a strong start.
By analyzing aggregate data from YouTube Studio, these are the times that are generally ideal for publishing videos (all times are EST):
Monday, Tuesday, Wednesday: 2-4 pm
Thursday, Friday: 12-3 pm
Saturday, Sunday: 9-11 am
That being the case, it's a better idea to base your publishing schedule off of your own channel's analytics. In the Analytics section of your YouTube Studio, you can view an overview of the time of day that your video received the most engagement.
Be sure to look at this data for all of your videos to try and identify patterns. Once you've found some peak engagement times, best practice is to publish your videos in advance of that time so that YouTube has enough time to process it.
It's Not A Big Deal
Content creators and marketers tend to get fixated on the most ideal posting times, but in reality, it's not a big deal.
While posting at the most ideal time will definitely give you an upper-hand, it shouldn't prevent you from posting more content that falls outside of your ideal posting times. In the end of the day, people will engage well with high-quality content, and as long as you're putting out your best work there's no need to stress.
Get Digital Marketing Tips Directly to Your Inbox
Collabstr sends newsletters every 2 weeks with the newest trends, tips, and tricks in digital marketing.