How HiSmile Teeth Built a Multi-Million Dollar Brand Using Influencers
Published May 16, 2022 | Last Updated December 8, 2022
Starting a business is tough, with so much noise in the world, it's hard to get consumers to consider purchasing your product, especially since 89% of millennials say they trust recommendations from friends and family more than brand advertisements. With an annual buying power of $200 billion, millennials are the largest monetization opportunity for brands. So how can marketers take advantage of this opportunity without using traditional advertising methods which are becoming increasingly less effective? Here's how HiSmile, a teeth-whitening brand from Australia, went from a $20,000 investment to a $40 million per year company by executing one of the greatest influencer marketing strategies we've seen.
The HiSmile Story
In 2014, HiSmile was born when childhood friends Nik Mirkovic and Alex Tomic spotted a gap in the market and invested $20,000 of their savings into producing a one-size-fits-all LED teeth whitening kit. Of the initial $20,000 investment, all of it was either spent on inventory, or on the product that was being sent out to influencers in relevant niches. Now, they didn't give free product to just anyone, Nik and Alex were very strategic about their influencer strategy as they only had a small sum of money to invest in marketing. The duo focused small first, only targeting the Gold Coast and surrounding suburbs; advertising outside of Australia at this point was out of the picture. By focusing on a specific city and surrounding suburbs, HiSmile was able to saturate the Instagram feeds of locals with their product. After all, the key to influencer marketing is repeat exposure, so focusing on specific hubs is the ultimate path to success.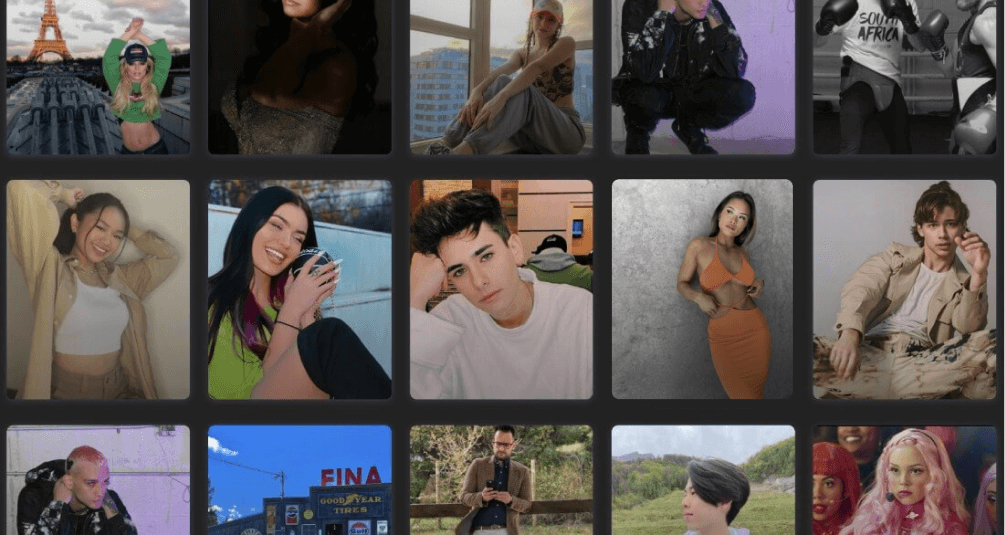 Influencer Strategy
A key component to HiSmile's influencer strategy was the type of influencers that they picked. The founders expressed in an interview that they focused on micro-influencers who they believed had a large impact in the region. In the early days of influencer marketing, brands mainly focused on the heavy-weight influencers who possessed millions of followers. Still, Nik and Alex didn't have the budget for that, so instead, they harnessed the power of micro-influencers. This turned out to be a pretty good strategy for them, and before they knew it, these micro-influencers were driving sales for them and building brand awareness on the gold coast. As revenue started to increase, so did the influencer marketing efforts, and more money meant that HiSmile could send out more products to a larger group of micro-influencers outside of the Gold Coast. It's important to note that the duo did not just ship product to influencers and consider it a done deal, a key component to their influencer strategy was reusing the content created by their influencers and reposting it to their HiSmile social media channels. A huge part of using influencers to promote your products is leveraging the content that they create for your brand to create a sense of "social proof" so that when others are looking to purchase your product as well, they could see that real people are actually enjoying this product and talking about it already.
With brand awareness beginning to build across Australia and other hubs around the world, it was time for HiSmile to take their influencer marketing to the next level, and they did just that by adding celebrity influencers to their strategy. According to Alex and Nik, "you must have all the other stuff in your business churning at 100% before even thinking about reaching out to one of these big names" when it comes to having Kylie Jenner and Connor McGregor promote your product, you need to be prepared for the amount of attention that is going to come your way. With revenue increasing, HiSmile was able to justify the cost of having celebrities promote their products, and boy did it pay off. Three years after their initial $20,000 investment, the company was bringing in $40 million a year. We assume this number is much higher in 2020, but we can't be sure as the company has yet to disclose this.
Your Product Matters
Let's not get it twisted, your product will play a huge role in the success of your influencer marketing campaign. Nik and Alex mentioned that they ensured their product was top-notch to begin with so that they were giving away something that most influencers would've purchased anyways. Contrary to popular belief, influencer marketing is not just some miracle marketing solution, it takes some planning to execute an effective campaign, and this all starts with your product. Think about who your ideal customer is and find influencers that will allow you to advertise to those potential customers. The key to influencer marketing is targeting the right audience, and continuously showing that same audience your product over some time. Having your targeting on point will allow for you to maximize your return on investment.
The rapid success of HiSmile shows the true power of a well-thought influencer marketing strategy, which ultimately started with a small budget. Hopefully, business owners can use HiSmile as a testament to the fact that mega-celebrity influencers are not the only way to utilize influencer marketing to build brand awareness and reel in potential customers online. If you're looking to incorporate influencers into your own strategy, consider using an influencer marketplace like Collabstr to find, communicate with, and pay influencers on TikTok and Instagram.
Get Digital Marketing Tips Directly to Your Inbox
Collabstr sends newsletters every 2 weeks with the newest trends, tips, and tricks in digital marketing.