How to Find Influencers to Promote Your Music on TikTok
Published May 16, 2022 | Last Updated December 8, 2022
If you want your music to blow up on the internet, it's safe to leave YouTube and SoundCloud on the back burner. As millennials and Gen Z become head over heels for TikTok, you know where to focus your attention next.
A true example to get you inspired is Norwegian singer-songwriter girl in red (Marie Ulven), who surfed the TikTok wave and is now loved by millions of TikTok users due to her song I Wanna Be Your Girlfriend, which garnered more than 150 million Spotify streams. The price of fame is having fans sing her own lyrics to her out on the street.
Although Ulven had been working in the industry for quite some time before her music exploded, her popularity only rose in 2018, especially among the LGBTQI+ community, owing to her relatable song lyrics. Her songs abound with themes related to loving girls, partying, and being depressed.
Of course, she's not the only one who owes a huge part of her success to TikTok virality. Spotify is filled with playlists titled "TikTok Hits", featuring artists like Lil Nas X (Old Town Road), Doja Cat (Say So), and Megan Thee Stallion (Savage).
Want to follow their lead? Keep reading.
How Can TikTok Help My Music Go Viral?
TikTok is a video-centered app, which also owes its fame to the viral audio tracks behind these videos.
If users enjoy the track they hear in someone else's video, they may go ahead and make their own TikTok using that same track. All they have to do is click on the sound icon under the video, click on "use this sound", and create a TikTok to their liking.
It's this quick and easy process that makes it so simple for music to go viral: it takes seconds to showcase someone's work to your followers. And if your followers like it, they will repeat the process, and so on.
Still, trying to find success on your own without enough followers and reach can be tough.
On that note, it's time to find out how you can find influencers to promote your music on TikTok, as well as what you can do to fast-forward the steps you'll take.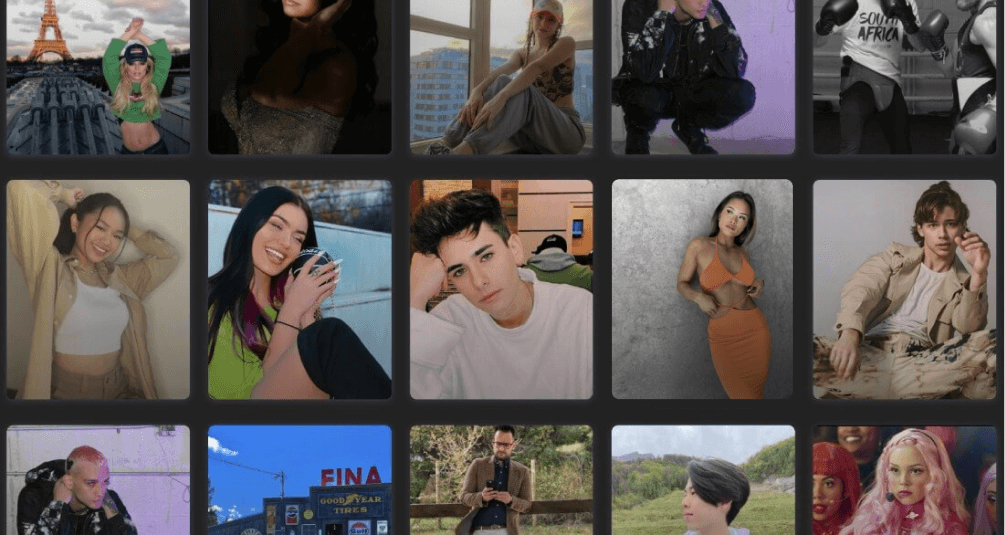 How Can I Promote My Music on TikTok?
Find Music and Dance Influencers to Skyrocket Promotion
This isn't the first topic on purpose: using influencers to promote your brand is by far the fastest step towards music promotion. By closing deals with promising influencers, you'll be reaching people with an extensive background in making brands (and other people) reach both their revenue and personal goals.
If you look in the right places, you'll find professional influencers in droves. Platforms like Collabstr are chock-full of TikTok and Instagram influencers who can do a stellar job of making your music go viral in record time.
You don't need to focus on music and dance influencers only, though. Health and fitness, as well as fashion influencers are also perfect choices, depending on the audience you want to inspire.
By all means, you as a creator should also know how to carry the ball. Here's how.
Rely on Challenges and Hashtags
Starting a successful challenge is the best way to get more and more people to join into organic music promotion. If a challenge is engaging enough, it can move the masses.
If you aren't sure what a challenge is or how it can help you, take the following example from Gen Z fashion brand Boohoo:
Boohoo recruited influencers to create a dance challenge back in 2020, accompanied by the hashtag #itsfromboohoobaby. The original song titled "It's From Boohoo, Baby" bops in the background of all TikToks aimed at the challenge.
In this challenge, TikTokers are welcome to create their own videos reproducing the following dance:
Influencers encourage viewers to participate by adding captions such as "your 3rd @ has to learn this dance".
And of course, not only influencers who partnered with Boohoo used the music in their videos. The challenge's popularity was so huge, several users joined in.
The result: the #itsfromboohoobaby campaign gathered a total of 1.2M views.
The key point is, seasoned influencers have participated in several challenges and, depending on their authority, were the ones responsible for millions of shares.
Create Relatable Music
The top reason why girl in red saw exponential success was her relatability.
"It made me feel more normal while coming to terms with who I am", 14-year-old Max Warren (and girl in red fan) told Vinyl Me Please magazine. "She feels the way I do, and so many other people loved her music in the ways I did."
Here's what the lyrics to her most popular song, I Wanna Be Your Girlfriend, say:
"I don't wanna be your friend, I wanna kiss your lips
I wanna kiss you until I lose my breath
I don't wanna be your friend, I wanna kiss your lips
I wanna kiss you until I lose my breath"
Certainly, a lot of LGBTQI+ could put themselves in her shoes.
Yet, that's not the only way to create TikTok-friendly music. If you aren't creating songs involving personality or gender, create music that can relate to individual situations. An example:
Some existing songs saw a boost in popularity only years later, which was the case with Capone's "Oh No", released back in 2005. You've heard that one. It's everywhere, and often the first thing you hear when you open the TikTok app is:
"Oh no, oh no, oh no no no no no…"
TikTokers often use this snippet in videos when something goes wrong, when a pet does something they shouldn't have, or when someone does something irreversibly terrible to their hair, for instance.
More than TikTok-friendly, try and make your songs snippet-friendly. Know that TikTok tracks can only be 15 seconds long, unless a user combines several clips until they add up to 60 seconds (which is the maximum TikTok length). In other words, make a fraction of the song speak for itself.
Another brief example of this is the track "and it went like…", often featured in travel TikToks, or when people introduce something new (a house, a new relationship, or a life-changing scenario).
Some songs don't have the relatability factor, and that's fine. Some of them just have a good beat, for instance. If the song you're planning to release has one or more of the following:
A good beat
Relatable lyrics
Snippet potential
Then, it has the potential to go viral on TikTok.
Appear on Users' For You Page (#FYP)
The For You Page algorithm has made a lot of TikTokers famous. It can be compared to Instagram's "discover" feed, which collects stories, reels, and posts based on past content you've interacted with. It's called "discover" because it brings in fresh content from people and brands the user doesn't currently follow, but might be interested in.
Similarly, the #FYP reveals new TikToks from new accounts to users who might like them. While TikToks don't need thousands of views or likes to appear on the For You Page, the more engagement they have, the better their chances.
Similarly, the #FYP reveals new TikToks from new accounts to users who might like them. While TikToks don't need thousands of views or likes to appear on the For You Page, the more engagement they have, the better their chances.
Share Your TikToks All Over Social Media
Fortunately, TikToks are easily shareable in all social media platforms, including Twitter, Instagram, and messaging apps like WhatsApp. Sharing your videos with acquaintances who are also TikTok users is a simple way to encourage them to use your music in their own videos.
Even better, you can harness the power of influencers to increase sharing potential. Find influencers who work with multiple platforms to be present in multiple channels at once.
Get Digital Marketing Tips Directly to Your Inbox
Collabstr sends newsletters every 2 weeks with the newest trends, tips, and tricks in digital marketing.