The advent of social media has made the digital world feel more closely tied with our real lives than ever before. Influencers have become an integral part of connecting with others and learning about new products and services. Using popular influencers to advertise your brand to their vast network of followers has become an effective digital marketing strategy.
Like any marketing plan, using influencers involves a lot of careful planning, research, and experimentation. And, while the most famous influencers can earn as much as $20,000 just by posting about a brand or its products, smaller companies with a much lower marketing budget may need to seek out micro-influencers or other low-cost alternatives.
Image and brand aesthetics are becoming an essential part of a company's success or failure in the digital marketing landscape. Cultivating an image that consumers respond to positively is an integral part of any small business strategy. With that in mind, there are several tips you can follow to find influencers that fit and elevate your brand's image.
Define Your Image
Before you begin to look for influencers that match your desired aesthetic, you'll want to take some time to define how you want your target audience to view your brand or products. For example, what sort of personality do you want your brand to have? How are you applying visuals in your marketing? What message do you want to send by partnering with influencers?
In today's fast-paced digital landscape, your brand's aesthetic is crucial in capturing interest. Maintaining a consistent visual style, tone, and voice for your brand is key to ensuring that your marketing is effective and memorable. In addition, your aesthetic should define your products, your identity as a company, and the values associated with your brand.
Once you've defined an image for your brand, consider how you want to spread that image. Whether through social media or influencers affiliated with your brand, direct-to-consumer communications are swiftly replacing traditional marketing. Choosing the right influencers to give your brand a voice centers on consistency between your image and your products.
Finding Influencers
Sifting through the seemingly endless scroll of content on social media can feel daunting, but knowing your brand image and audience can help you filter out the good from the bad. The sheer amount of influencers across the digital landscape means you can afford to be picky when choosing the right fit for your brand's aesthetic, and services such as Collabstr make it easier for you to connect.
Research shows that the average influencer audience, whether they're on Tik Tok, Instagram, YouTube, or any other platform, tends to skew younger and more tech and social media savvy. So, you'll need to analyze your existing audience to see their interests, the influencers they follow, and the voices they consider trustworthy and reliable and base your search on those parameters.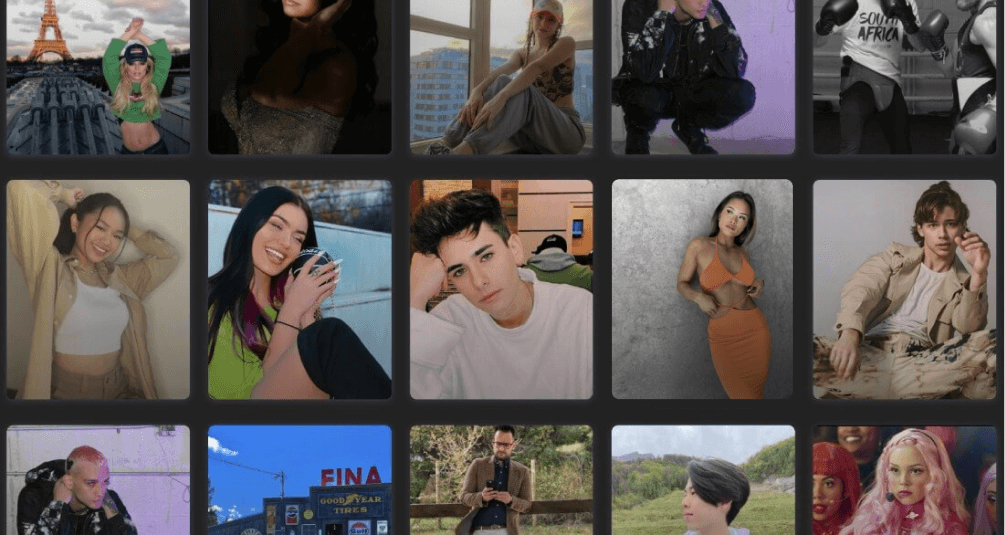 Influencers by Platform
The right platform can make all the difference in determining the success of your influencer campaign. It's essential to keep your audience's preferences in mind. For example, suppose you pay a Tik Tok star to advertise your product while most of your audience prefers Instagram. In that case, your strategy can backfire and result in poor sales and sunk marketing costs.
Influencers are not necessarily confined to the world of social media platforms anymore. When it comes to digital marketing, other places you could look for positive voices to amplify your products include industry bloggers, content creators, and other sources of trusted, expert opinion. Word-of-mouth is one of the oldest forms of marketing, and influencers are a digitized update of this strategy.
The following are some of the most popular platforms where you can find influencers to market your brand, as well as some demographic and usage data you'll want to keep in mind when deciding what you're looking for:
Instagram: Instagram has boasted steady year-over-year growth in users across all demographics. Its focus on visual posts like photos, videos, and infographics makes it an excellent platform for aesthetic-based marketing, as it puts your brand's image front and center. Instagram influencers can put pictures of your business or services on millions of screens.
Twitter: Twitter averages out to have one of the oldest and most well-educated user bases across all social media platforms. The short, easily digestible nature of Twitter content makes it an excellent platform for direct communication with your audience, as well as fielding questions and sharing product news and announcements.
Facebook: Facebook is still the world's largest and most-used social media platform, amassing billions of monthly active users across various demographics. In recent years, Facebook audiences have begun to skew older as more and more young people flock to newer platforms. However, the high user base still makes Facebook an enticing place for advertising.
TikTok: TikTok is the newest social media platform to take the world by storm, amassing over 100 million monthly users in the last year. This demographic is also the youngest and most opposed to traditional advertising of all major social media channels. Working with TikTok influencers can be a great way to get in front of this young audience.
YouTube: YouTube is another massive platform, with about 2 billion steady users. Popular content creators range from beauty vloggers to professional video gamers, so a niche audience is effectively built-in for virtually anything on the platform. Focus on finding YouTube influencers whose content and audience overlap with your brand's intended targets.
Working with Influencers
Once you've identified a crop of potential influencers to work with, you can begin the process of selecting which ones you'll use and negotiating the deal. This process typically involves determining how the influencer will be compensated and the general nature of how they will send a positive marketing message about your product to their followers.
If you're still in the process of finalizing your brand's aesthetic, it may be a good idea to seek some outside perspectives from your network of influencers. These people have amassed substantial social media following because they know how to market themselves and cultivate an image. Working together to establish yours can be a helpful team effort.
Things to Avoid in an Influencer
By a conservative estimate, there are thousands of people online who can be classified as influencers. These voices range from the traditionally famous, such as celebrities, musicians, and pro athletes, to more niche online presences, like the viral stars of Tik Tok, Instagram, Twitch, and beyond. As a result, it can be hard to pin down exactly what you're looking for in an influencer.
Fortunately, there are some relatively easy-to-spot red flags to keep in mind when you're comparing options for an influencer to work with your brand.
Authenticity: To today's online audience, honesty matters more than ever when it comes to marketing. Audiences don't want to feel like they're being advertised to, especially coming from someone they usually trust. So, an influencer promoting your brand must appear authentic to their audience and not as though they're being paid to sell a product.
Over-Promising: Since influencer marketing is still a relatively new phenomenon in digital advertising, it's easy to be taken in by the viral success stories and unrealistic expectations that may come of them. Keep in mind that, like any other marketing strategy, using influencers is a calculated risk on the part of your brand.
Audience Composition: Not every influencer with a massive following will align with your brand's image or goals. If your snack food product is of little interest to, say, a fashion enthusiast, a partnership with a fashion model or similar industry influencer is unlikely to generate as many sales.
Image Consistency: Sticking to your values and your established aesthetic helps maintain brand consistency. Influencers are effectively a public face for your brand, and you'll want to ensure that face matches how you want consumers to see your company. Professionalism in presentation matters here, even in a casual online format.
Final Thoughts
Influencer marketing is more than a social media-fueled fad – it may be the future of advertising. Studies have shown that younger generations are anywhere from apathetic to downright hostile towards traditional advertising techniques, while the power of online influencers to sway public opinion and establish new trends continues to grow.
Attaching your brand to an influencer can be a fantastic strategy for growth in sales and word-of-mouth. However, you also need to maintain your brand's identity by establishing a consistent image and aesthetic. Influencers are an extension of your company's public presence, so making sure their aesthetic aligns with your own is crucial in guaranteeing digital marketing success.
Get Digital Marketing Tips Directly to Your Inbox
Collabstr sends newsletters every 2 weeks with the newest trends, tips, and tricks in digital marketing.