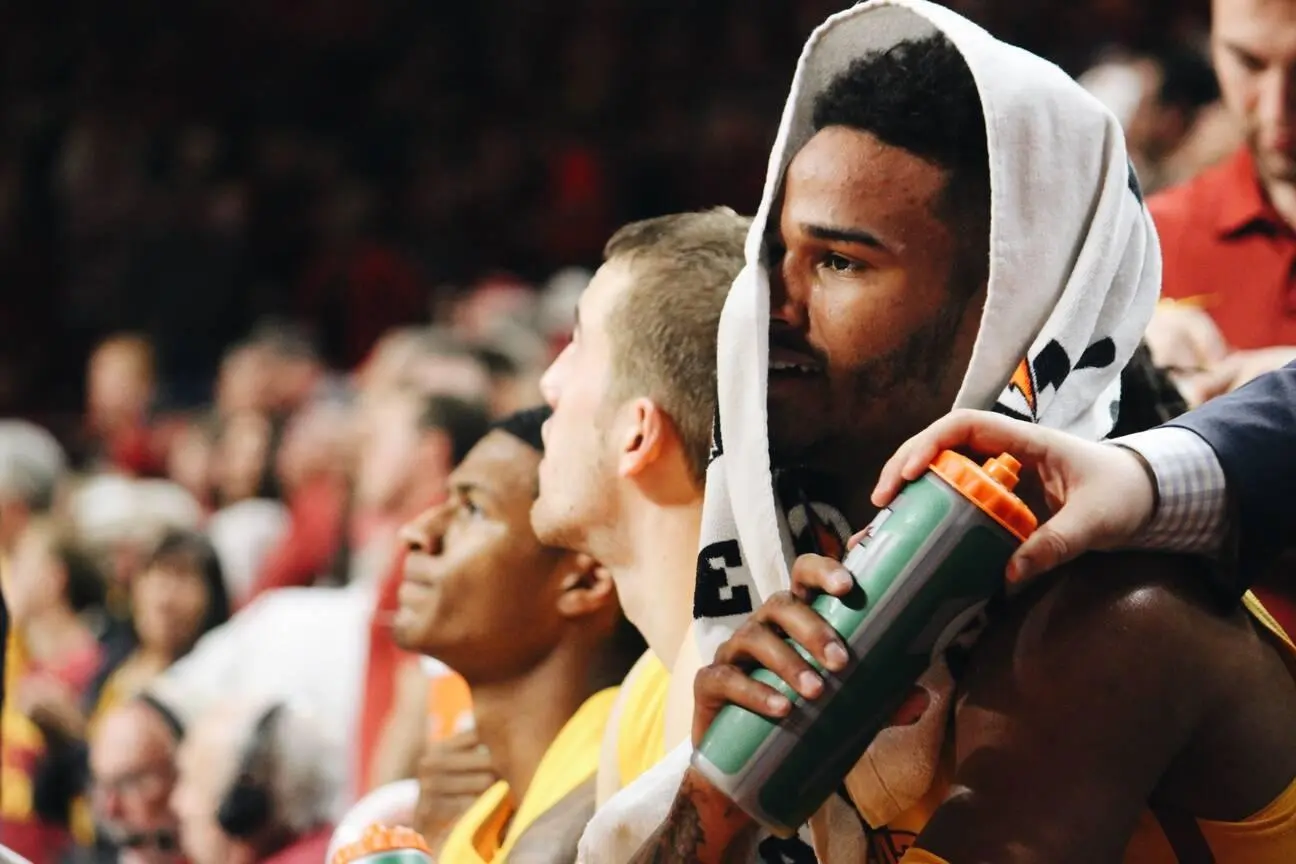 How to Make Money On Social Media as a College Athlete
Published May 16, 2022 | Last Updated October 11, 2023
Successful touchdowns and tuition money are no longer the only acknowledgements college athletes will get for their careers.
Now, they also get to profit from their online platforms and positive influence. Recently, the National Collegiate Athletic Association (NCAA) has adopted an interim Name, Image and Likeness (NIL) policy, meaning that athletes may close business deals and endorse products.
Approved on June 30 and in full effect on July 1, the policy changes determined athletes could capitalize on their careers without violating NCAA rules. A lot of events brought the NCAA Board of Directors to this decision, one of them being former college basketball player Ed O'Bannon's legal case against the NCAA. He decided to pursue legal action after a video game company used a character whose appearance was based on his own, and he wasn't earning anything for the use of his image.
For a whole century, athletes didn't feel represented enough for their skills, and all they wanted was to profit from their hard work and personal image. Some of them would rather drop out of college because, unless they became some sort of LeBron James, they'd have to work other jobs to support themselves through college.
Today, the policy is active in 12 states (including Texas, Alabama, and Florida) and 460,000 students now have the thumbs up to close partnerships. As long as their collaborations don't involve direct competitors -- those who give money to their university -- they can start their own business deals.
Now, for the burning question...
How Can College Athletes Make Money on Social Media?
Once they get the green light, athletes should start thinking about building their online platforms.
While several brands are already on the lookout for renowned student-athletes to endorse their protein powders, healthy foods, workout gear, and several other products, NCAA athletes need to make a name for themselves. How and where can they get started, without spending their already restricted time building their platforms?
Enter TikTok, YouTube, and Instagram. If athletes can find sponsorships in these channels, they can immediately start charging for pictures, stories, and video content for the brands they work with.
Yet, because of the previous strict regulations, some athletes may be unfamiliar with self-promotion, and have a smaller follower base as a result. That's where influencer platforms come in handy.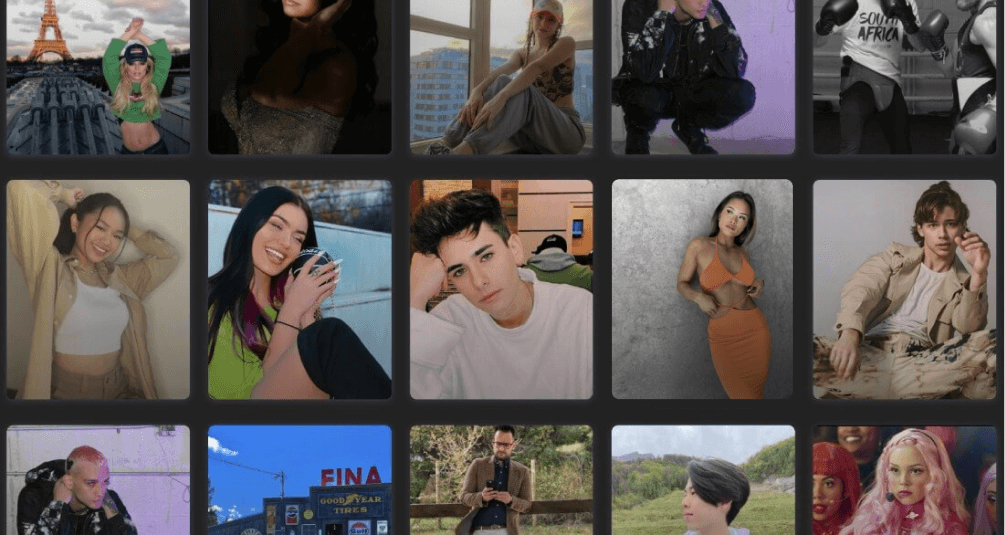 Influencer Platforms: The Tried and True Method to Help Athletes Make Money Online
Of course, any influencer may reach out to their desired brands as they wish, and vice-versa.
But to make the life of both parties easier, influencer platforms like Collabstr streamline all of the work by:
Allowing influencers to quickly create a profile which acts as a one-stop-shop for all the paid services they provide. Here's an example of a live athlete's profile.
Collecting your payments safely -- no need to worry about scammers or potentially deceiving partners.
Allowing direct communication from influencer to brand in one single platform.
Brands can even choose to let the platform manage entire campaigns if they have too much on their plates.
The goal is to unite both careers, instead of making the influencer job a secondary, demanding job. After all, college athletes are busy and may not be able to deal with influencer jobs the regular way: hopping from inbox to direct messages, where people could be downright wasting their time.
Are All Athletes Eligible for an Influencer Platform?
The general answer is yes. However, all applicants must go through a quick vetting process, first. It's a matter of having each influencer's identity verified before allowing them into the platform.
This way, each and every influencer only gets to work with serious brands, and brands will only have access to reliable influencers. Those with fake followings and fake engagement are immediately disqualified.
Contrary to popular belief, athletes don't need hundreds of thousands of followers to be considered for partnerships. Those with as little as 1k followers (also called micro-influencers) can get coveted deals, especially if they have a close connection with their followers.
What's more, at Collabstr, there are no binding contracts to avoid bureaucratic processes.
What Should Be Included on My Athlete Influencer Profile?
The ideal athlete profile should include the following:
A few professional photos, high-quality selfies or headshots.
A detailed bio.
Your niche (e.g., Fitness Content Creator).
The platforms you're active in.
The type of content you create (such as stories, photos, videos).
Your rates, or how much you charge for each piece of content.
Your estimated delivery time.
Your influencer profile doubles as your media kit, so you don't have to spend more time designing a separate document.
How Much Should Athletes Charge?
There's no right or wrong answer. Several factors affect an influencer's pricing, and those include:
Following. It goes without saying that the higher the number of followers, the more an influencer should charge.
Engagement. Numbers aren't everything, though. There should be a good following-engagement ratio for an influencer's prices to be fairly higher.
Content Quality. Does the influencer deliver high-quality content that stands out from their competitors? Is the feedback mostly positive? Have they worked with reputable brands in the past? If the answer's yes, brands can expect to pay more for their services.
Niche. There are countless fitness influencers out there. "Fitness" is a broad niche, so it shouldn't be difficult for businesses to select influencers who work in fitness. But jiu-jitsu athletes, famous wrestlers, and college athletes have specified their niche inside the fitness realm, which qualifies them for higher rates.
To learn more, check out our influencer pricing guide.
Closing Thoughts
NCAA athletes have come a long way until finally being able to use their influence as a source of income. Online platforms, whether they are social networks or marketplaces, should make this transition smooth so athletes can start monetizing their careers, pronto.
Get Digital Marketing Tips Directly to Your Inbox
Collabstr sends newsletters every 2 weeks with the newest trends, tips, and tricks in digital marketing.