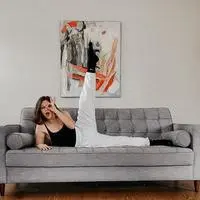 Brook Evans-Fabian | Wellness Content Creator
Indian Trail, NC, United States
I am a Yoga teacher + mom creating digital content for various brands in the wellness industry.
Packages
How does it work?
1 Instagram Photo Feed Post
$180
I will create 2 photos of your product + post at least 1 on my Instagram feed. I will tag your account, make sure you have proper credit + email you …
See More
Have a different request?
Send a Custom Offer