Sarah Rohrbach | Travel, Lifestyle & Adventure Photographer and Writer & Micro-Influencer
Twin Falls, ID, United States
Hello! I am Sarah, originally from South Dakota, now living in Idaho, my followers are made up of majority travel enthusiasts who love to get outdoors and hike. My viral content usually is a beautiful nature location, hot springs, and self motivation with visuals of the outdoors. I have been a professional photographer for over 9 years now and it is my true passion. My photography is vibrant and my goal is always to invoke a thought, spark inspiration, and showcase the beauty of nature. I love to write about my experiences, usually a How-To form or Travel Itinerary, and sometimes tips and tricks on hiking and fashion.
Packages
How does it work?
Reel post to my feed showcasing your brand/destination with an informative caption and possible text overlay if it fits for your brand. Can be short …
See More
3 Instagram Photo Feed Posts
$300
I will take 3 high quality photos of your brand/destination to gift to you as well as post to my feed on Instagram.
15 UGC Product Photos
$1305
I would love to capture your brand/destination and highlight what makes it special. 15 Images for your use on your media, website, and print ads.
Have a different request?
Send a Custom Offer
2 Reviews ·
5.0
Oussama
August 2023
5.0
Oussama left a 5.0 star review.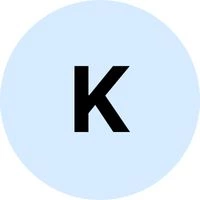 Kootek
June 2023
5.0
Kootek left a 5.0 star review.