Hire User Generated Content (UGC) Creators
Hire UGC creators to create high-quality custom content for your brand
Hire Featured User Generated Content Creators
Buy thumb-stopping UGC from vetted creators
Explore User Generated Content Creators
View thousands of high-quality UGC creators for hire
See All
See All
How Collabstr Works
Everything you need to run your influencer campaigns, and more.
1
Search Influencers
Search through thousands of vetted Instagram, TikTok, and YouTube influencers.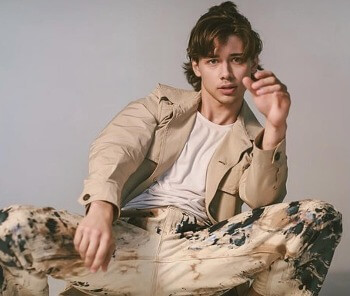 2
Purchase Securely
Safely purchase through Collabstr. We hold your payment until the work is completed.
3
Receive Quality Content
Receive your high quality content from influencers directly through the platform.
No Upfront Cost
Search influencers for free. No subscriptions, contracts or hidden fees.
Vetted Influencers
Every influencer is vetted by us. Always receive high-quality, professional content.
Instant Chat
Instantly chat with influencers and stay in touch throughout the whole transaction.
Secure Purchases
Your money is held safely until you approve the influencer's work.
Trusted by 20,000+ Brands
View collaborations from brands like Wealthsimple, ClickUp, Deezer, and more.
What Brands Say About Us
5 stars from a creator and a brand
I've used Collabstr from both the Creator side and the Brand side! It is extremely user-friendly and has lead to some great relationships with creators/brands I wouldn't have been connected to otherwise. Love the platform!
Best platform to connect with influencers
Best platform to connect with influencers and content creators. I've signed up to many platforms, collabstr is the easiest to use and gives the best results for my brand.
Great way to generate content
Been using Collabstr to generate content for our seasonal clothing lines. Super easy for us to search for relevant influencers and pay them. We save at least 10-20 hours a month on this.
As seen in
How do I hire user-generated content (UGC) creators?
Hiring user-generated content (UGC) creators is an increasingly popular way to create natural-feeling and engaging content that resonates with an audience. Leveraging UGC enables you to use social proof to promote a brand, product, or service. However, it's important to know the right steps to take in order to find the right UGC creators and ensure that the campaigns are successful. Here are the main steps to finding, hiring, and managing UGC creators:
1. Define the goals
Before hiring a user-generated content creator, it's important to consider what you want to achieve with the content and what type of content you'd like them to create. Are you looking to increase brand awareness, promote a product, or engage with customers? Your goal will define the type of content you receive from the UGC creator that you decide to hire.
2. Research potential candidates
Once you've defined your goals, it's time to search for user-generated content creators who are familiar with your industry and will resonate with your brand and product. Don't be afraid to consider influencers as candidates for UGC creation as well. While we don't care about leveraging the influencer's audience, the fact that they have built up an audience in your respective niche shows that they understand the niche well.
When researching UGC creators to hire, another key aspect to consider is the quality of the UGC creator's content. You should look at previous collaborations done by the UGC creator and see if you like their content style, this will avoid disappointment down the road.
3. Outline the job requirements
Create a detailed job description that outlines the expectations and details of the job. Include the topics that you'd like the creator to focus on, the platforms you'd like them to use, and the frequency of content creation.
Typically, you would want to include all of this information in a central campaign brief that can be shared amongst all of the UGC influencers or content creators included in your campaign.
4. Reach out to potential candidates
Send a custom offer or place an order with the UGC creator on Collabstr. At this point, you can also include a link to your campaign brief, or send it as an attachment via the instant chat feature.
You'll want to make sure you are clear about any timelines so that you can filter out creators that are not able to deliver by your specified timeline.
5. Evaluate the candidates
It's very likely that not every creator that you reach out to is going to want to accept your offer or be a part of your campaign. That being said, at this point, you should have a good pool of UGC creators or influencers that have reviewed your campaign requirements and confirmed that they would be interested in collaborating with you.
6. Negotiate and finalize the contract
Negotiate the terms of the contract, such as the duration, payment structure, and any other details. Outline the specific deliverables and the expectations for each piece of content.
When using Collabstr, you do not need to worry about the transfer of funds and protecting your money because the payment is put into escrow until the order with the UGC creator is marked as complete. This ensures that your money is safe during the transaction.
7. Monitor and manage the campaigns
Monitor the user-generated content campaigns to ensure they're meeting your expectations. Stay engaged in the creation process and ensure that you are there to provide feedback to the creator when necessary. You don't want to have to micro-manage the creator, but at the same time, you should be hands-on with the process from beginning to end.