Novul | Recording Artist, Model & Beauty Influencer
Los Angeles, CA, United States
Novul is a Top Creator
Top creators have completed multiple orders and have a high rating from brands.
Novul Responds Fast
Novul responds to requests faster than most creators.
My name is Novul, I'm a singer, songwriter and influencer. I'm very adventurous and love learning about new products. I'm huge with beauty and fitness. I love promoting and taking care of myself while encouraging and promoting new product to others.
Packages
How does it work?
I will story the product 2 times with a swipe up tag to the product. If there are any giveaways I can do a contest to have my fans follow the product…
See More
1 Instagram Photo Feed Post
$650
I will create an Instagram post capturing your product, speak about the product in my caption and tag your IG handle.
I can advertise the product in my TikTok videos and tag your companies name.
Have a different request?
Send a Custom Offer
7 Reviews ·
5.0
Danielle
July 2022
5.0
Thank you Novul! Wonderful work, really appreciate you!
Erase
June 2022
5.0
Erase left a 5.0 star review.
Melissa
April 2022
5.0
Novul is very creative and we love working with her!
Ali
April 2022
5.0
Ali left a 5.0 star review.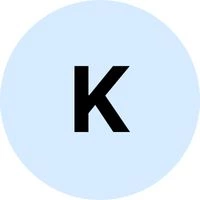 Kc
March 2022
5.0
Kc left a 5.0 star review.
Anese
October 2021
5.0
Anese left a 5.0 star review.
Lasio
September 2021
5.0
Lasio left a 5.0 star review.