Keondra | I am a Cosplayer, MUA, and fandom content creator
Saint Paul, MN, United States
My name is Keondra Kelly. I am a 23 year old whose primary socials are Instagram and Tiktok. I am a cosplayer, MUA, and content creator whose content varies with a very close relationship with my audience!
Packages
How does it work?
All
Instagram
TikTok
Twitter
I am able to post your product on my story and talk about said product with my audience through a single story post.
1 Instagram Photo Feed Post
$200
I am able to post and talk about your product on my Instagram posts in an feed post displaying it on my Timeline to my audience.
I am able to talk about your product on a feed post through Instagram reels where the content also reaches those outside of my audience.
Making a video about the product on my tiktok account of one million followers where I mention said product and market it to my audience.
Have a different request?
Send a Custom Offer
1 Review ·
5.0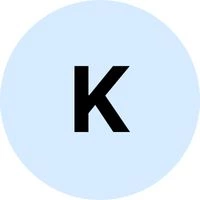 Kat
March 2022
5.0
Kat left a 5.0 star review.
FAQ
Who is your audience?
Anime and manga fans, cosplayers, makeup enthusiasts, fandom oriented people
What brands have you worked with?
NYX, Wet n Wild, Colourpop, Ipsy, Boxycharm, Beauty Bakerie, Rare Beauty, Lawless Beauty, Tiny Headed Kingdom, GFuel, Hot Topic, Graph Gaming, Otaku Lamps, and Shop Atsuko