Matthew Mallon | Fitness, Outdoors, Gay/Queer Audience
Salt Lake City, UT, United States
~80k followers on instagram as of July 2022. I had 4k just a little over a year ago and have seen explosive growth and engagement. I've made a fitness transformation over the past several years from being obese to being an underwear model, and now I'm inspiring and coaching others to help make similar changes in their lives. I traveled around the country for 8 months hiking in national parks and forests and have a huge interest in hiking, nature, the outdoors, and travel. A huge segment of my audience is gay/queer men, and I also discuss facets of the modern queer experience, healing from trauma, and healthy relationships, as I continue on my own journey of personal development.
Packages
How does it work?
1-5 stories (posted at the same time), depending on what's needed to adequately showcase your product and why it's worthwhile for my followers. Can b…
See More
1 Instagram Photo Feed Post
$900
One post, included on my feed, and I will put actual thought and effort into making it relevant to my followers and why I think your product is usefu…
See More
Have a different request?
Send a Custom Offer
1 Review ·
5.0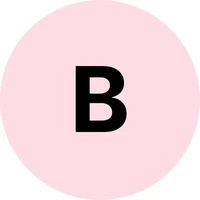 Brendan
November 2023
5.0
Brendan left a 5.0 star review.