Megan | Lifestyle
Charleston, SC, United States
As a professional photographer and videographer, I would consider myself an "upscale" content creator. While my following isn't as big as some other influencers out there, the content I produce will be professional and well thought out. I am able to provide professional quality photo posts and stories, but also professionally shot and edited video posts and stories which makes me a little more unique in the content creator world.
Packages
How does it work?
1 Instagram Photo Feed Post
$100
I will provide one instagram feed post, discussing the product or service in the caption! I can tag account if needed.
1 Instagram Reel (30 Seconds)
$200
I will create a video up to 30 seconds long advertising the product or discussing how to use or style it to post on my feed. I will tag accounts if n…
See More
1 TikTok Video (60 Seconds)
$300
I will create a 45-60 second video talking about your product.
15 UGC Product Photos
$200
I will provide up to 15 product photos taken with a professional camera to be used on socials.
1 UGC Product Video (60 Seconds)
$450
I will create a video up to 60 seconds to be used for marketing purposes, as well as one 15 second instagram story video.
Have a different request?
Send a Custom Offer
2 Reviews ·
5.0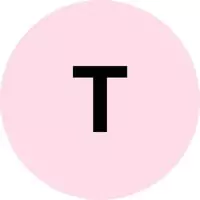 Tracy
November 2022
5.0
Tracy left a 5.0 star review.
Vega
August 2021
5.0
Vega left a 5.0 star review.