Daja Gay | Model, Fashionista, Philanthropist, Blogger and Lifestyle Influencer
Houston Heights, TX, United States
Daja is a Top Creator
Top creators have completed multiple orders and have a high rating from brands.
Daja Responds Fast
Daja responds to requests faster than most creators.
Hi Im Daja Gay and I am a model, influencer, blogger and philanthropist. I have walked the runways of NYC for years and I am the founder of nonprofit ENPWRD2HEAL.I am an all around artist, fashionista, herbalist, beauty influencer, empowerment/ spirituality blogger to say the least. I have an impactful audience of likeminded networking influencers, elite industry models, business owners and a collective group of youth that I inspire.
Packages
How does it work?
1 Instagram Photo Feed Post
$175
I will create one Instagram post capturing your product and speaking about the product in the caption. I'm also able to tag your page in the photo if…
See More
1 Instagram Reel (90 Seconds)
$250
I will create 60-90 second video of me discussing or using your product and post it to my Instagram feed. I will also tag your page in the post.
This is gives the brand/product the control of how they would like me to capture their product! Includes all unedited, raw content submission prior t…
See More
Have a different request?
Send a Custom Offer
5 Reviews ·
5.0
Alexander
September 2023
5.0
Alexander left a 5.0 star review.
Wrap
March 2023
5.0
Wrap left a 5.0 star review.
Emily
April 2022
5.0
Emily left a 5.0 star review.
Mehir
January 2022
5.0
Mehir left a 5.0 star review.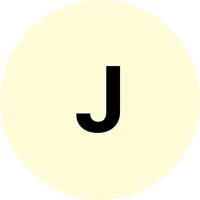 Jeremy
June 2021
5.0
Jeremy left a 5.0 star review.