With over 700 million daily active users, TikTok is one of the most important platforms for any social media marketing strategy. Brands are increasingly turning to short-form content to connect with younger audiences.
At Collabstr, we believe that any business should be able to take full advantage of TikTok as a social media marketing channel.
That begs the question: What is the best time to post on TikTok? Does the time you post on TikTok matter? Why is learning and adapting your posting time important for viewer engagement and converting customers?
In this article, we'll give you a complete rundown on what is the perfect time to post content on TikTok. Let's go!
What is TikTok?
TikTok is a social media platform and app for creating and sharing short videos - often popular music clips and sounds. The platform has grown rapidly over the past few years and has become a cultural behemoth, with tons of users from all over the world.
After merging with the popular lip-syncing app Musical.ly in 2017, TikTok was born as a lip-syncing app. However, the platform's scope has grown over the years, evolving into a general video-sharing platform focused on short-form video.
With this, TikTok has become one of the best platforms for brands to create influencer marketing partnerships. TikTok holds 45% of the influencer marketing market share worldwide and doesn't look to be stopping anytime soon.
If your brand is looking for TikTok influencers to team up with, Collabstr is a great place to find the perfect partners. Our marketplace makes finding and contacting influencers simple and effective.
What is the Best Time to Post on TikTok?
As with any platform, there are different times when activity is at its highest on TikTok. These are the best times to post on the platform, as ensuring your post hits the highest traffic is key to getting the most eyes on your post.
It may seem like it doesn't matter, but studies find that the following times are the best time to post (listed in EST):
Monday: 6 AM, 10 AM, 10 PM

Tuesday: 2 AM, 4 AM, 9 AM

Wednesday: 7 AM, 8 AM, 11 PM

Thursday: 9 AM, 12 PM, 7 PM

Friday: 5 AM, 1 PM, 3 PM

Saturday: 11 AM, 7 PM, 8 PM

Sunday: 7 AM, 8 AM, 4 PM
By posting at these times, you will hit all of the high-traffic periods on TikTok. This is crucial to ensure your influencer marketing is as successful as possible.
As we'll discuss later, there can be better times for you to post depending on your target audience or demographics. Generally, however, these are the best times to post for most companies based in the US.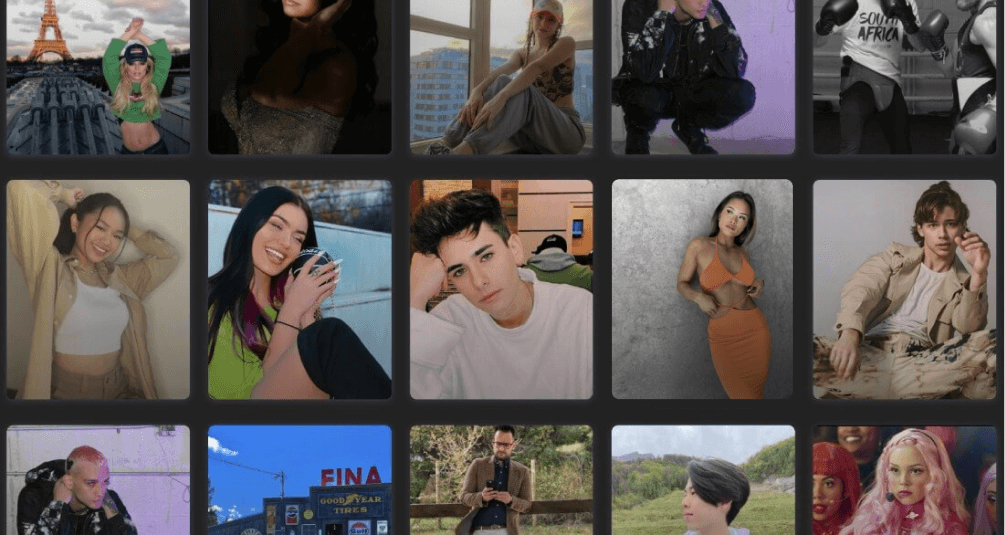 Should you tailor your post times to your local audience?
Some brands have highly localized audiences. If this is the case, especially if your target audience is outside of the US, we recommend focusing on the common times people use the app in your local time zone.
You'll see from the recommended posting time list in the previous section that morning and evening posts tend to perform well. If you post in the morning - between 7 AM to 9 AM - your content has time to gain traction before people head to their lunch break or log on to the app for the first time in the day.
In the evening, when most people are at home, TikTok users spend much more time scrolling through their feeds. That's also a brilliant time to post for maximum engagement.
We'll discuss how to find out when your users are active later on in the article!
Different Types of TikTok Content for Brands to Post
Influencer Collaborations
Collaborating with influencers is the best way for brands to use TikTok as a marketing device. By sponsoring and collaborating with great influencers, you can bring new eyes to your brand and boost your brand's messaging and awareness positively.
With TikTok being such a great platform to help your brand grow and prosper, using influencer marketing to its fullest potential is one of the best ways to market your brand. If you're looking for great TikTok influencers, look no further than Collabstr!
Collabstr is an influencer marketing platform that lets influencers and brands create great partnerships. We simplify the process of finding influencers and interacting with them while ensuring that both parties are satisfied.
With Collabstr, you can find quality TikTok influencers and creators to promote your brand with no fuss or stress. Simply browse through our marketplace to look through our influencers and reach out to the ones you like.
TikTok Challenges
TikTok challenges are one of the most popular parts of the platform. As with any other social media, trends are key to the platform. Challenges are one of the key trends and usually consist of a prompt or action for users to replicate in their TikTok posts.
Getting involved in, or even creating TikTok challenges is a great way to promote your brand and reach new audiences. For example, Chipotle's 'Flip The Lid' challenge went viral on the platform.
Create Product Campaigns and Tease New Launches
Ensuring your product campaigns are catchy and original is a great way of using TikTok to increase your brand's awareness. This includes teasing new products and creating new trends and promotions to have people interact with your campaign as much as possible.
For example, whenever McDonald's releases a new product they create a TikTok post promoting it in an original and 'relatable' way. This is to appeal to as many users on the app as possible.
Educational Content
From life hacks to general knowledge about a topic, educational content is one of the most popular types of content on TikTok. Using this type of content to promote your brand is a great way of generating authentic content to get users interested in your brand.
The #LearnOnTiktok trend is a great way to promote your brand especially, as it has over 470 billion views and is one of the most popular trends on the platform.
Especially if you have a strong niche with a lot to share and discover, you can make a great following and advertise your brand by sharing great educational content.
Fenty Beauty is an excellent example of a brand posting educational content. They regularly feature users who make tutorials using their makeup to create unique looks. This can attract new customers to the brand, as they're able to get an idea of what looks are possible with Fenty makeup.
Examples of Trending TikTok Posts
You Are Enough
This sweet viral TikTok trend uses the song 'You Are Enough' by Sleeping At Last to spread positive messages. It's an example of TikTok at its most positive.
Using this trend to promote your brand is great, as it's positive messaging can help create a community around your brand. Plus, anyone who sees it will think of your brand as more caring.
"Who?" Trend
The 'Who?' trend is a trend using a sound clip ('Used To' by Mavvfer) with text saying something along the lines of 'Who would X?', then proceeding to point to themselves.
This is an example of 'relatable' humor on TikTok, which can be used to great extent ironically or sarcastically. You can utilize this as a brand to relate to the general 'Zoomer' TikTok audience.
Microwave Popcorn
This next trend utilizes 'Microwave Popcorn' by Bo Burnham to great effect. It's an example of the lip-syncing that's become synonymous with TikTok, and consists of someone syncing over it to portray someone who isn't being listened to.
Here's an example of this trend:
Kermie Cellophane
This trend, also known as the 'Miss Piggy "Cellophane" Cover' trend uses an ironically sad cover of 'Cellophane' by FKA Twigz in the style of Miss Piggy as a comedic device. Usually paired with a 'long dog', this trend is looking to be the most popular TikTok audio clip of 2023 so far, making it a popular option for brands trying to gain traction on TikTok.
Dream On
A sped-up version of this classic Aerosmith song 'Dream On' has become a trend recently, being used in conjunction with zooming into a map with a location of somewhere unexpectedly interesting. The caption says something akin to "It's just a ____, what's the big deal?" and zooms in to show off the location.
Why Learning the Best Time to Post on TikTok is Important
It Helps Trigger the Algorithm
Posting your TikTok videos at the right time is really important for convincing the algorithms to recommend your content to most users.
TikTok's algorithm decides whether to recommend a video depending on how well it performs. The platform looks at the watch time, views, and engagement data, and decides whether or not to recommend it to users that aren't following your account.
This means that you'll have to upload at the best time to be able to gain enough engagement to let your post spread.
It Helps Boost Engagement Rate
TikTok has the highest engagement rate per post out of any social media platform. Taking advantage of this is crucial for any brand wanting to use social media for marketing.
If you post your TikTok videos at a time when a lot of people are using the app, you're much more likely to get views, likes, and comments on your video. This has two effects.
The first is, of course, you get more eyes on your videos. For social media campaigns, your post engagement can directly correlate with the conversions or success of the promotion. Second, with higher engagement rates, the TikTok algorithm will start to pick up on your content. This means higher organic reach for all your videos, which is sure to help for future social media campaigns.
It Helps You Organize Your Content
By using a schedule, you make sure that you're not only hitting engagement times but also having a macro-view of your social media plan.
This will allow you to make changes on the calendar where you see fit and ensure that your social media plan is organized thoroughly.
How do you find the best time to post on TikTok?
The best time to post on TikTok depends on when your audience is browsing through the app.
How can you tell when your followers are active? How can you use this information to adjust and adapt your TikTok content schedule?
We recommend accessing and understanding your analytics data regularly to find out when your content has the highest engagement. TikTok has a useful analytics dashboard for professional content creators and brands to see how well their content performs!
Get Digital Marketing Tips Directly to Your Inbox
Collabstr sends newsletters every 2 weeks with the newest trends, tips, and tricks in digital marketing.