Think you don't have what it takes to be an influencer because of a small following? Think again.
With an estimate of over 600,000 businesses opening each year, the influencer marketing phenomenon is ready to deliver fresh personalities to represent any brand, at any moment. Especially for brands looking for a sizzling return on investment (ROI), influencer marketing performs better than traditional marketing channels.
You'll leave this article knowing something a lot of brands might not: micro and even nano influencers are more valuable than high-tiered celebrities. If you have at least a thousand followers and work in a specific niche, you're already eligible for the market.
But first, let's understand why brands prefer smaller influencers over celebrities.
Why Brands Love Small Influencers
Smaller influencers are taking the industry by the storm, and they can be divided in two tiers:
Nano. Nano-influencers have from 0k to 10k followers, and 1k to 10k average video views.
Micro. Micro-influencers have from 10k to 50k followers, and 10k to 25k average video views.
You might be thinking, "there's nothing nano or micro about those numbers". That's true. However, these are relatively small numbers when compared to mega-influencers, whose followings start at one million. And that's a great thing. Here are four reasons why.
Small influencers are inexpensive. When compared to celebrity influencers, they're much more cost-effective. Keep in mind that the average price of an Instagram post by a celebrity influencer is $10k, while a post by a nano-influencer ranges from $10 to $100.
They encourage loyalty. Smaller influencers are much more engaged with their audiences. The fact that they have the availability to directly interact with their followers and that a lot of those followers are close friends makes it easy to build customer loyalty.
They make sponsorships more personal. Traditional marketing strategies make it hard for brands to reach a specific audience on a personal level. That's because they often sound like sales. A small influencer, on the other hand, is someone who's hopefully a user of the product they're sponsoring, and understands the product in question. This way, an engaged audience is more likely to trust that brand, since a person who's so close to them has enjoyed it. This is the power of social proof.
They can generate content at scale. There are more micro-influencers than celebrities out there. Brands don't need to hold on to one influencer, have the budget to hire multiple influencers at a time, and have a lot of professionals available for an educated decision.
Great.
Now, the question is: how can you start your career as a smaller influencer? Take a look at some of the best practices below.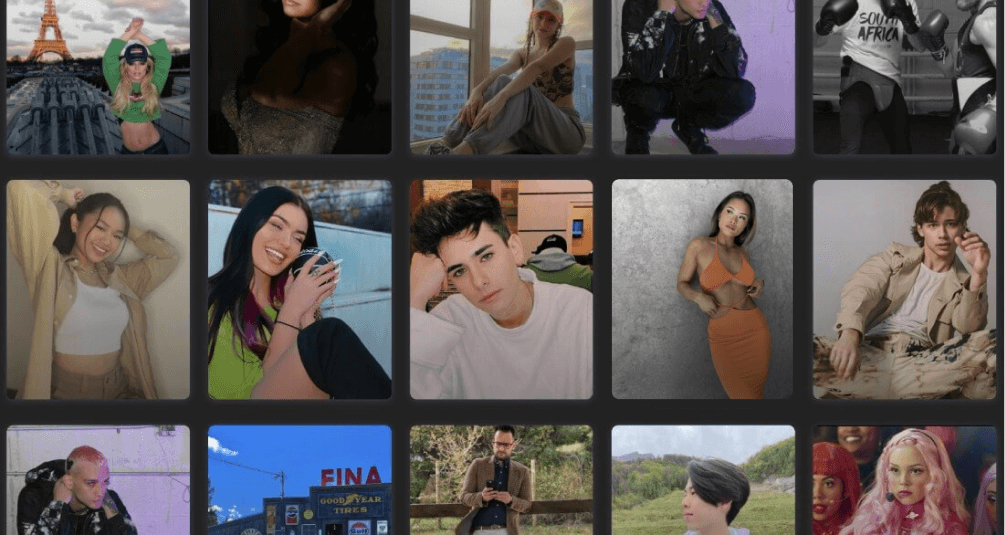 How to Start Working With Brands as a Small Influencer
Niche Down
Travel. Sports. Beauty. Fitness. Lifestyle. Comedy. Business. These are a few common niches you can find among influencers.
Still, it's important that you don't just randomly select a niche because it's "hot" right now. Ideally, you'd select a niche you're interested and knowledgeable in. If you've already accumulated an audience without thinking about niche too much, it's important you spend some time to identify your niche before moving forward.
For example, you could be a fitness influencer with a focus on body positivity. Or, with the recently softened NCAA rule, college athletes can now earn an income from influencer careers. That takes them out of the "sports" niche and places them into the "college sports" niche.
Select Your Platforms
You'll find most influencers on Youtube, Instagram, and TikTok.
There's no need to build a solid presence on all three of them. Focusing on one or two of these platforms will suffice, helping you create more focused work. Of course, your choice will depend on your endeavors, as well as the platforms you're already present on.
Understand Audience Preferences
After you've switched to a business account (on Instagram) or a Pro account (on TikTok), for instance, you'll be able to track analytics and measure your success. This way, you can wrap your head around the demographics of users who interact with your page and further optimize your content
As for the type of content you should create, your best bet is to find out the ones your audience likes most.
How do you find out what your audience likes?
That's what features like question stickers and polls are for. The only way to know what your audience likes and at what time they like it is by asking them.
While there are the best "universal" posting times available across the web, you can find out your best posting times by checking your social media analytics and viewing peaks of activity. That will help you post engaging content at the right time.
Create Content That Connects
Now that you know what type of content your audience likes, it's time to rely on a content strategy. For instance, which of the following strategies would fit best with your content: posting only about your work, or posting about both your work and personal life?
The fast answer is: If you're close to your audience, then you might want to weave in some personal content. But again, it helps to reach out to your specific audience and try to understand their preferences.
Oftentimes, your personal life and work will intermingle, like those of travel and beauty influencers. That's okay, as long as you create content that resonates with your audience.
Most Importantly: Harness the Power of Influencer Platforms
There's no better way to open yourself to collaborations than by joining an influencer marketplace.
Influencer platforms like Collabstr are the place you go to say you're officially in business. Not only that, but they're the place to go if you want to simplify your workflow and avoid inconveniences. Brands of all sizes go to influencer platforms to choose content creators for their next campaign.
The great thing about joining a marketplace like Collabstr is that brands can easily filter for Instagram influencers, TikTok influencers, and YouTube influencers. If you profile fits the search criteria, you'll be displayed in the results. It's a very passive channel for you as an influencer looking for brand deals.
Somewhere out there, a brand needs an influencer just like you. All you have to do is make yourself available.
Now Is the Best Time to Invest In Your Influencer Career
Last year, sponsored posts saw a sharp increase in views. Now, with TikTok being this year's fastest growing media platform and Instagram following suit as a favored marketplace for startups, influencer careers are set up for success.
With Collabstr, you'll put yourself at the right place, at the right time.
Get Digital Marketing Tips Directly to Your Inbox
Collabstr sends newsletters every 2 weeks with the newest trends, tips, and tricks in digital marketing.