Ultimate Guide To Influencer Marketing For Small Businesses
Published May 16, 2022 | Last Updated October 11, 2023
As a small business owner, you probably wear many hats in trying to grow your business. As a result, sometimes things like focusing on marketing and promotion can fall to the wayside.
But marketing is one of the most important parts of growing a business. So, how do you increase brand awareness without spending too much time or money on promotions? The answer? Influencer marketing!
What Is Influencer Marketing for Small Businesses?
An influencer is someone who endorses your products/ services to their audience for a fee. They usually focus on a specific niche and have a loyal following of their own, so recommendations from them are likely to introduce your brand to more people. In short, they influence their followers to buy your products.
Did you know that 49% of people actually rely on influencers for product recommendations? They also trust influencers more than brand advertisements. This is because influencers tend to endorse only products that they genuinely believe in.
For example, a vegan lifestyle influencer would probably promote vegan clothes. Since most of their followers are likely to be vegan enthusiasts, there is a greater chance of them buying those vegan clothes as well. It's a win-win-win for everybody.
So, if you've been looking for a sign to actually jump on the influencer marketing bandwagon, here it is! But before you get started, you might have some questions. So, let's address them!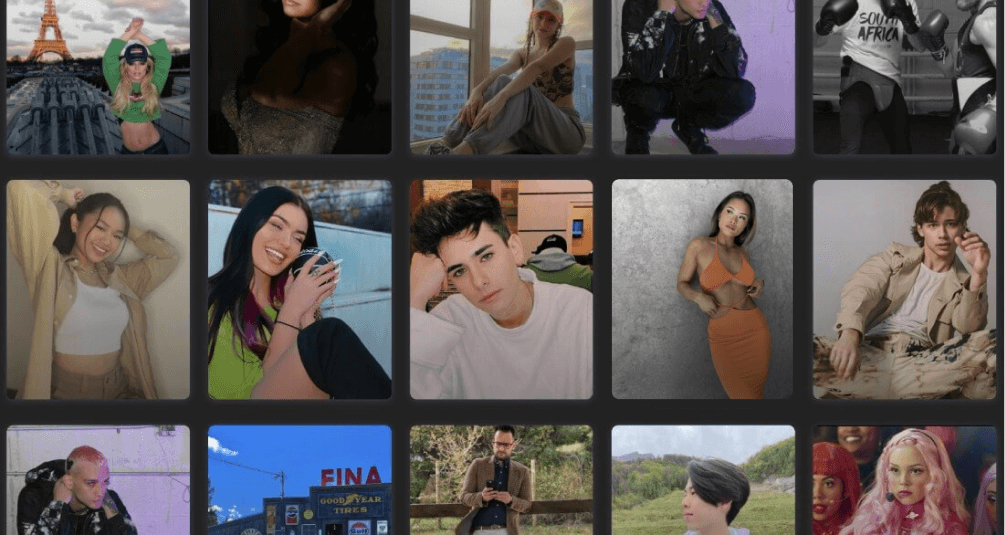 What Are The Methods of Finding Influencers?
The goal is to not only find influencers, but find relevant influencers for your niche. More on this later.
Coming back to the topic, there are three easy ways to find influencers:
Search engines
Social media Search Bars
If you're looking to hire some top influencers from a particular field, a search engine like Google will give you tons of results. For example, "Top Gaming Influencers on Instagram" will give you several leads.
Influencers with a large following are often very expensive, and are usually used by big brands. In the case of a small business, you'll need to find influencers that can easily be contacted. When it comes to influencer marketing for small businesses, you'll want to start your influencer search on social media.
Use the search bar on the same social media platform where your influencer marketing campaign is going to be held. Let's assume you are a beauty brand and have chosen TikTok to conduct your influencer campaign.
You can find influencers by searching for related as well as trending hashtags in your niche. Such as #beautyproducts, #beautyinfluencers. Another great thing about the TikTok search engine is that you can search by keyword as well. For example, a search for "beauty haul" will present you with all videos on TikTok with the keywords "beauty haul" mentioned in the description. This is a great way to find influencers that may not be using hashtags.
The same advice applies to other platforms as well, such as Instagram and YouTube. Social platforms are getting really good at turning their search functionalities into full-fledged search engines.
While conducting your search, find content creators who are genuinely interested in beauty products and approach them via email or DM. If you feel as though you require some sort of formal agreement, consider putting together an influencer contract using our template.
Finding influencers through search engines and social media platforms could quickly become a nuisance if you're doing this often. You could easily spend hours searching for the right influencer to represent your brand, and then you need to find their contact details and hope that they respond to you.
To save hours on your influencer search, you can use an influencer marketplace like Collabstr. With Collabstr, you can search for influencers using the provided filters, then send influencers custom offers or purchase a content package on their profile. Once the influencer accepts your offer, you'll have an instant chat where you can communicate with one another until the campaign is completed.
How Can I Work With Influencers Affordably?
If you're worried that you'll have to spend tens of thousands of dollars on each post when working with influencers, worry no more! In fact, you can find many influencers who are affordable, even for a small business. The trick is to work with micro influencers.
Now, who are micro influencers? Depending on their follower count, there are many types of influencers-
mega influencers (> 1M followers)
macro influencers (1M - 500k followers)
mid-tier influencers (500k - 50k)
micro influencers (50k - 10k), and
nano influencers (< 10k)
Micro influencers are the best when it comes to influencer marketing for small businesses. They may have fewer followers, but they introduce your brand to a very targeted audience which works wonders for small businesses!
For example, if you sell handmade clothes within the US, a micro fashion influencer will lead you to the right customer base rather than, say, a celebrity who has a general and global audience.
Moreover, their follower to engagement ratio tends to be higher because they are more likely to have a better relationship with their followers than mega influencers. Fewer followers = more time to engage with them, which, in turn, leads to more trust among their audience. So, the chances of you getting actual customers is very high.
How Can I Maximize ROI With Influencer Marketing for Small Businesses?
One surefire way to maximize ROI is by using relevant micro influencers in your niche.
Let's compare two situations:
You work with someone who has 500k followers but a general audience. They post about everything and don't focus on your niche.
You work with someone who has 20k followers but focuses only on your niche.
Which one do you pick? The second one! Because that influencer will give you a better ROI due to their highly targeted audience rather than the first one whose general audience likely isn't interested in your product.
You can also turn the influencer's posts into ads, TikTok recently released a feature for this called Spark Ads. This way you don't have to create new content or spend extra money on advertisements. Asking your influencers to do a livestream about your product where they review it and answer questions from followers is another great way to boost sales!
This is why relevancy is very important. As a small business, you cannot afford to NOT target specific groups.
Another way to maximize your ROI by spending very little to no money is to turn your customers into influencers. You can do this by creating a branded hashtag and asking your customers to use it to share their experience. You can also offer a free product to a few winners. Voila! Free marketing for you!
Now that you know everything there is to know about influencer marketing for small businesses, get started now!
Get Digital Marketing Tips Directly to Your Inbox
Collabstr sends newsletters every 2 weeks with the newest trends, tips, and tricks in digital marketing.