TikTok takes the crown for the most downloaded app of 2021 so far. With numbers like that, it's no wonder brands are flocking to the platform looking to connect with their target audiences.
While you can run traditional ads on the platform, similar to Snapchat or Facebook, there's another way you can reach your audience now.
Enter Spark Ads.
Spark Ads are the best way to leverage TikTok influencers and content creators to help market your brand. But what exactly are Spark Ads and what makes them so cool?
Here's a primer on Spark Ads: what they are, why they're worth it, and how you can get started using them.
What Are TikTok Spark Ads?
July saw TikTok launch its Spark Ads platform – an advertising tool that allows brands to sponsor trending organic content.
Designed to let brands associate themselves with content that aligns with their products or services, the new ad option provides a great way for businesses to market their wares without having to create content themselves. It also gives brands the chance to litmus test content in the wild before committing to sponsorship.
The tool allows brands to identify existing video content that's relevant to their brand, products, or target audience and capitalize on this trending content for the benefit of their own business.
For example, let's say that a content creator on TikTok happens to create a video about your company and you really like the way the video is done. Traditionally you would hope that the content performs well enough for you to get some exposure, but with spark ads you can put an advertising budget behind that piece of content and boost it. By doing this, you will be able to specify who you want to show this video to, and you'll also be able to track how well that piece of content is performing.
Why Tiktok Spark Ads Are Such a Big Deal
Marketing in today's digital, tech-savvy age is incredibly difficult. Users can smell a hard sell a mile away and know to tune out the traditional marketing messages. Spark Ads bypass this pitfall by ensuring the content being used as marketing material is genuine, user-based, and market-ready. There's no "avoiding" the ad because the ad IS the organic content.
Organic, user-generated content is massive online and only growing in influence. Spark ads allow brands to tap into the power of this content and use it in a natural way to market their products or services.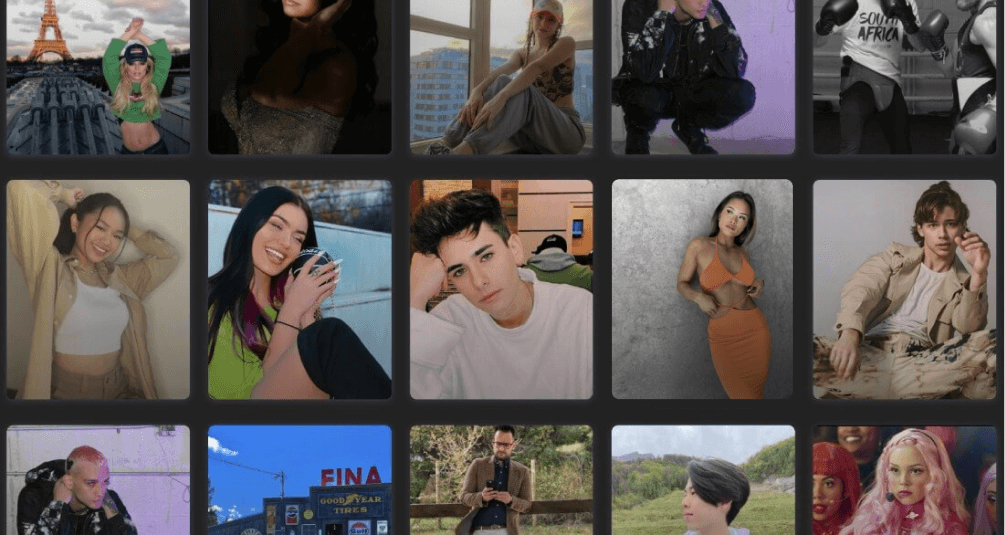 How to Use Tiktok Spark Ads
Spark ads are relatively easy to set up. Here are the steps:
Step 1: Enable ad authorization
The ad authorization toggle must be turned on in a creator's app to enable advertisers to feature their videos in spark ads.
Using the app, the content creator should do the following:
Navigate to your personal profile and tap the dots at the top-right of the screen.
In the settings and privacy page, select "privacy".
Toggle the ad authorization to "on".
Step 2: Authorize video for promotional use
The video to be used in the promotion needs to be authorized for ads by the creator.
Using the app, the content creator should do the following:
Open your TikTok app and click on the TikTok post that will be used for advertising.
Tap the three dots to open the menu and hit "ad settings".
Read and agree to the Advertising Terms of Service. This will authorize the content for ads.
Step 3: Generate video code
Once a creator has authorized a video for promotional use, they'll need to generate a video code. This code can then be shared with advertisers to link the TikTok post with a campaign.
From the Ad settings module, the creator should do the following:
Hit "generate code". This will prompt you to select a period of time - this is how long an advertiser can use your content.
Hit "copy code" to share it with the advertiser using the video.
Step 4: Enter the video code on TikTok Ads Manager
Once an advertiser has received the video code from the creator, they'll be required to enter said code on TikTok Ads Manager.
From the Ads Manager, advertisers can now boost the content:
Navigate to the Creative tab.
Open the Spark Ads list. There'll be a button you can tap to apply for authorization.
Paste the creator generated code into the content field and hit search.
Do a full review of the post.
Click "confirm".
Step 5: Publish Spark Ads
Once you've added the video codes, you're able to start designing Spark Ads.
From TikTok Ads Manager:
Make a new campaign and select an ad group.
Select the Spark Ads format at the ad level.
Navigate to "upload creatives" and hit "select posts from library".
Choose which creator post you'd like to use.
Finalize your ad and hit "submit".
A Few Notes
You should note that:
Once a post has been authorized as an ad, you cannot edit its caption.
All videos are public when used in a campaign. This means a post's privacy settings will change if it was set to private initially.
The video used in the Spark Ad will still be delivered organically.
A content video code can only be removed when all the campaigns running with it are either aborted or complete.
How to Find Content Creators on TikTok
Finding content creators to partner with to utilize Spark Ads is tricky but not impossible. One of the best ways to navigate these waters is to look at influencer search tools like Collabstr.
Collabstr is designed to help brands partner with TikTok influencers. With it, all the influencer's information is in one place. You'll be able to determine their follower count, packages and pricing, and more – all in one place.
Influencer marketing is one of the best ways to get your brand in front of your audience in an authentic way. With Spark Ads added to the mix, influencer partnerships are even more viable on TikTok going forward.
The key to influencer marketing is to partner with the right person. You want someone who matches your brand ideals and who has the reach to be able to offer you a back door into your target market. Platforms like Collabstr ensure you're matched with the right influencer by making the partnership as transparent as possible.
Partner With a TikTok Content Creator Today
TikTok Spark Ads give brands the power to leverage creators like never before. Even if you've dabbled in influencer marketing before, you ought to sit up and take notice of this new marketing tool.
Now you know everything there is to know about TikTok Spark Ads!
Looking to partner with a TikTok influencer? Check out our TikTok influencers to get started.
Get Digital Marketing Tips Directly to Your Inbox
Collabstr sends newsletters every 2 weeks with the newest trends, tips, and tricks in digital marketing.