With thousands of new NFT projects making their debut every month, if you're launching an NFT, it can be tough to stand out from the crowd. One proven method of promoting your NFT project is by creating social proof by hiring influencers on platforms like TikTok, Twitter, Instagram, and YouTube. In this guide, we will go through a step-by-step guide on using influencers to promote your NFT project.
One thing to keep in mind is that NFT's are largely successful because of their community, therefore, finding influencers for your NFT is not just about working with those who have the most clout or largest following. Instead, finding and hiring influencers to promote your NFT is a process that should be methodical and strategic.
Let's dive into how you can find, hire, and manage influencers on platforms like TikTok, Instagram, YouTube, and TikTok to promote your NFT projects.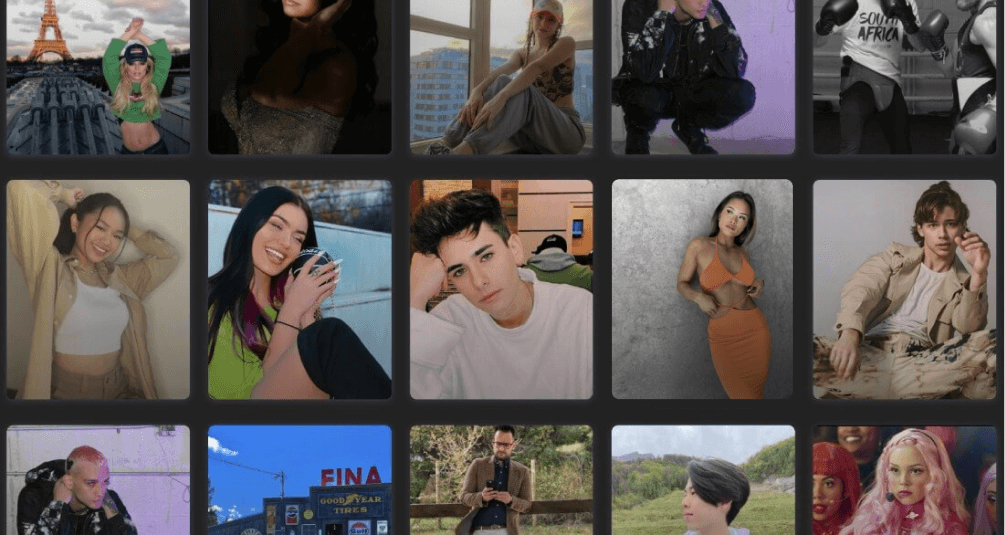 Identify Your Niche
"The riches are in the niches" is a famous quote in the marketing world, and it stands true when it comes to promoting your NFT. You need to be absolutely certain about your niche before you go about finding influencers for your campaign. You could be shooting yourself in the foot by going too wide with your influencer marketing strategy, and the worst part about this is that you won't know until you've already spent the money.
The first step to finding influencers for your NFT is understanding who to look for. Let's say your NFT project is 5,000 unique photos of luxury cars from around the world. When someone purchases this NFT they will own a one-of-one unique photo of a luxury vehicle, let's say in this case it's a 1984 Ferrari Testarossa. While there may be hundreds of millions of people around the world that say they like Ferrari's, there's a much smaller subset of people that are truly passionate about this subject matter.
Your first instinct might be to market this NFT to anybody and everybody that likes luxury cars, but this approach is often recipe for disaster. Instead, you need to niche down further. How about marketing directly to hobbyists, and the subset of luxury car enthusiasts who are truly passionate about the subject? If we market to them, we will spend less time convincing them of the value of the project, and more of them will be inclined to purchase our NFT and become contributing members of the community because they truly understand the value right off the bat.
If your niche is "everybody" then you haven't niched down far enough. Once you figure this out we can get going to the next step.
How To Find Influencers For Your NFT
Once you've identified your niche, you can find influencers that will be a good fit for your NFT. These influencers should possess an audience that fits within the target niche that you identified in the previous step. Before we talk about methods of finding the right influencer, you should create a campaign brief.
Create a Campaign Brief
This will help keep things organized, and it will save you a lot of time when it comes to sending instructions to multiple influencers. A campaign brief is a central place to keep all of your details when working with influencers.
Campaign briefs typically contain the following information:
Photos of the product (in this case, your NFT)
A description of the product
Content expectations and requirements
Content examples for the creators to use as inspiration
Any documents that would be useful for the influencer to see
As you can tell, this will take a lot of work off your plate when it comes to back and forth communication. Instead, you can just send influencers a link to your campaign brief.
Searching for Influencers
One of the hardest parts of working with influencers is actually finding them. Now that you have identified a target niche, and created a campaign brief, you need to go out and find some influencers that fit your description.
For this, you can either manually scour social media platforms like TikTok and Instagram, or you can use an influencer marketplace like Collabstr to speed up the process for you. With Collabstr, you can find and hire influencers on TikTok, Instagram, YouTube, and more, directly through the platform.
Use the filters on Collabstr to narrow down your search by platform and niche, following size is less relevant right now, you should be more concerned with finding a good match for your NFT. Once you've narrowed down a group of niche influencers, you can apply a filter to sort by following if that's something you're interested in.
Once you have narrowed down the search parameters, you want to browse through the influencers and take note of anyone who looks like they would be a good match for your campaign. The most important factor is going to be ensuring that the influencer produces quality content that aligns with your expectations, and their audience has a passion for what your NFT project is offering. This will make the integration seamless and natural. The last thing you want is for this to come off as a spammy advertisement.
If you click on someone's profile, you'll notice that there is a save button at the top right of their profile, use this to save influencers to a list. This is a great way to organize your research as your browse through influencer profiles.
Once you have curated a list of influencers that you think will be a good fit for your campaign, it's time to start reaching out. You can reach out by purchasing one of the packages listed on the influencer's page, but if none of these seem like a good fit, you can also send a custom offer to the influencer.
When reaching out to an influencer for a collaboration, it is important to send as much detail possible up front. This means sending a personalized greeting, as well as a link to your campaign brief. This will give the influencer a proper understanding of what is required of them if they choose to accept your offer, it also avoids any conflicts down the line.
Organic Content Wins
When working with influencers, all content should look and feel organic. By organic, we mean that the content should be natural, the audience should be engaged in the content because it doesn't reek like an advertisement. Failing to keep content organic as possible could lead to an underwhelming campaign, this will usually happen if you give the influencer too many rules and guidelines when it comes to the content creation.
Remember that influencers have attracted their audience because they are good at what they do, and their audience follows them because they make quality content that people want to see. Leave as much of the creativity up to the influencer as possible. You can always ask for them to revise the content prior to posting if you feel as though something should be changed, but a huge part of working with influencers is leveraging their creativity.
Avoid Investment Advice
Platforms have really been cracking down on Crypto and NFT influencer collaborations lately. TikTok even announced that they would be banning content where influencers are promoting cryptocurrencies.
The good news is that this ban is mostly impacting creators who are promoting cryptocurrencies or NFT's as a means of making quick cash. You want to stay away from speaking about the financial aspect of the NFT as much as possible. Don't promise people profits, don't tell people they should buy your project before it moons, and don't speak about how much people could make if they bought in. Anything that even slightly resembles content teaching people how they can "get rich quick" through cryptocurrency or NFT's puts you in the danger zone.
This type of content also attracts the wrong crowds, if you're looking to use influencers in order to build a community for your NFT, then focusing on the financial aspect will most likely bring in short-term traders that have no intention to stay long-term.
Focus on Showcasing the Value of Your NFT
One great way to build a loyal community around your NFT project is by focusing on showcasing the value that the project provides. This could mean showing off the utility behind your NFT, or even talking about the inspiration behind the project.
By focusing on the value that the NFT provides, the influencer will be able to get creative with the type of content they can create for their audience. This also allows for you to attract influencers that are less educated on the topic of NFT's, but understand the utility of your NFT because they're very involved in that niche. For example, a car enthusiast with a following of 10,000 on Instagram may not understand NFT's much, but an NFT specifically about cars may peak their interest enough to where they are open to a collaboration. Collaborating with these types of influencers opens you up to a community that truly cares about your NFT project for reasons other than monetary gain.
Final Thoughts
With NFTs gaining traction, and more projects than ever being released on the daily, it's important that you put together a well-thought strategy when it comes to marketing your NFT.
NFTs typically become successful because of the strong community that they are able to curate around their project. Influencers are a great way to get your project in front of the right community, and build a following of people who are truly passionate about your project.
If you're looking for NFT influencers or Crypto influencers, Collabstr's influencer marketplace can be a great place to start.
Get Digital Marketing Tips Directly to Your Inbox
Collabstr sends newsletters every 2 weeks with the newest trends, tips, and tricks in digital marketing.