Sponsorship Proposals: Full Guide With Examples
Published December 5, 2022 | Last Updated December 8, 2022
Approaching potential sponsors shouldn't be a rushed process. You don't ask, you don't get – but just make sure you take the time to plan a sponsorship proposal that maximizes your chances of them saying yes.
A quick, unfriendly, and ill-defined email won't cut it these days, especially when some of the most popular social media influencers out there are inundated with requests. Your proposal should stand out and provide good enough reasons for them to accept and take part. After all, 61% of consumers trust an influencer's product recommendations – meaning the money you put into an influencer campaign can go a long way in generating leads and expanding audience reach.
Here at Collabstr, we're all about making things easy when finding the right sponsored influencers. So here's everything you need to know about sponsorship proposal design, including how to write a sponsorship proposal and why writing a good one is so vital for getting sponsors like social media influencers on board.
What is a Sponsorship Proposal?
A sponsorship proposal is a formal request made by a business for another organization or individual to advertise its brand in return for payment/financial investment. A sponsorship or brand deal increases the value and awareness of a business and improves its brand image.
The aim of a sponsorship proposal is to try and convince the potential sponsor to invest their time, resources, and creativity into your brand or project. In terms of social influencer marketing, a sponsorship proposal should include:
Reasons why your brand is a good fit for their social channel/s.

Why you want to reach their followers.

How doing so can mutually benefit them as content creators too.
Think of it as a 'you scratch my back, I'll scratch yours' kind of situation.
A sponsorship proposal is usually sent as a formal email or letter. However, with Collabstr, you can send potential sponsors a quickfire instant message. There's no need for fuss. Get chatting with them in seconds. Here's how it works.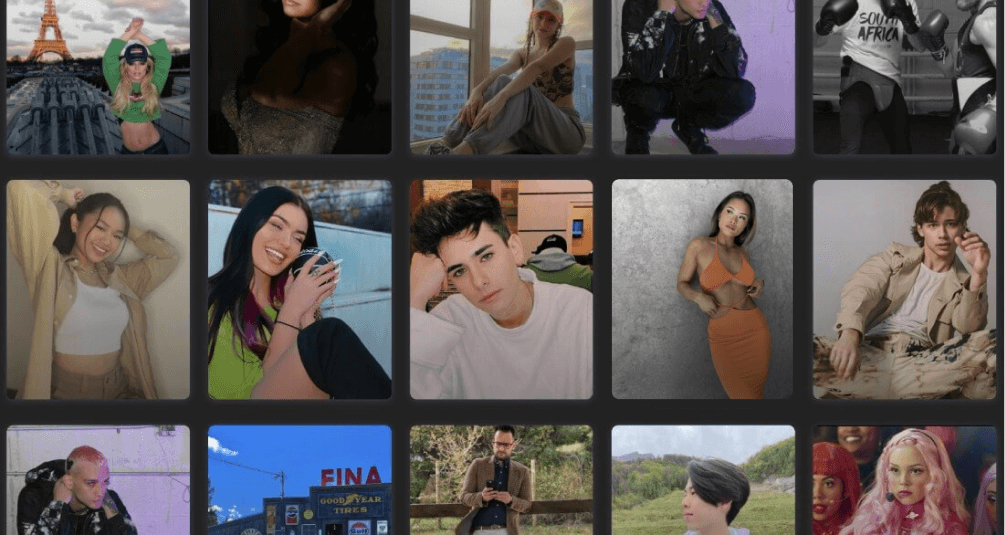 Why is Sponsorship Important?
Before we get into the do's and don'ts of how to write a sponsorship proposal, let's outline the three main reasons why marketing sponsorships are such a worthwhile investment.
It Helps Businesses Drive Brand Awareness
86% of marketers say that raising brand awareness is the most important goal of their influencer campaigns.
Sponsorship should increase brand visibility and engagement, no matter how big or small the scope of your sponsorship plans are. With the right social influencer, you can promote your products/services to your target audience on channels they spend huge amounts of time on. In fact, the average worldwide user spends on average 2 hours and 25 minutes on social media.
SurfShark is a brand that's recently used YouTube influencer marketing extremely well by partnering with a wide variety of YouTube's most popular content creators. Considering it's the new kid on the block (only launching back in 2018), SurfShark has succeeded in getting its name out there and is now one of the most well-known VPNs, alongside ExpressVPN and NordVPN.
It Helps Businesses Generate Leads
46% of marketers say that generating leads and increasing sales conversions is a major goal of their influencer campaigns. 51% also say influencer marketing helps them acquire new customers.
Having visible sponsors shines a spotlight on your brand in front of audiences that probably already have an innate interest in what you do. For example, a new fashion e-commerce store would greatly benefit from landing a sponsorship deal with an Instagrammer who's well-known for posting fashion-related content.
It Helps You Build Credibility
Building a real emotional connection with your audience is the key to enticing consumers to invest their money in you. In fact, research has found that consumers who view your brand as fundamentally human are twice as likely to feel satisfied when they buy from you.
What's more, 36% of brand humanity comes from using natural communication – in other words, it's all about thinking, speaking, and acting like your target audience. By reaching audiences through the social media profiles they already follow, you gain exposure by being part of their circle of interest and showcasing the humanized side of your brand image.
Let's say you're a brand that makes children's products like SmarTrike – a brand that has recently pulled off an influencer campaign with flying colors after partnering with some of Instagram's most popular mom influencers like Giuliana Rancic (who has over 2.5 million Instagram followers). Customers are much more likely to trust your products if they see influencers sharing how your product has helped them in their day-to-day life, ie. a trike that's easy to use and has made "family walks fun again". Real-life = credibility.
How to Write a Sponsorship Proposal
Before you press send, it's important you ensure your sponsorship proposal is well-written and includes vital information about the project at hand. Here are four steps on how to write a sponsorship proposal that's successful.
Step #1: Be Clear on Your Offer
Before you write anything, you need to finalize the logistics from your end. Ask yourself: What does the project involve? Why would a sponsorship be valuable? What role will they play?
In order to convince a sponsor to accept your offer, you need some clarity in the following areas:
Outcome expectations – What are the goals of the sponsorship? What do you hope to achieve? Are you looking to drive sales, increase viability, etc?

Target audience – Who are you trying to reach? How many influencers do you want to use?

Strategy – What are your deadlines? What's your budget? Be willing to let them in on your plans because honesty is key.
Step #2: Research Potential Sponsors
Next, you need to decide who you want as a sponsor. Start by conducting some research on potential picks. Then narrow it down to:
Who aligns most with your brand values.

Who has the best audience reach, or the best niche.

Who seems the most trustworthy and reliable.

Who already posts the most relevant content to your project.
Finding the right influencers is easy with us. Search our network of content creators according to the platform (YouTube, Instagram, TikTok, etc.) – then add all sorts of other filters including country, price, and number of followers. Start searching for your potential sponsors right now.
Step #3: Write Up Your Pitch
After finalizing who you'll approach, it's time to write up your sponsorship proposal. Think about what you're going to say and how best to say it. What to include in a sponsorship proposal varies on the nature of your request, but the typical sponsorship proposal design goes something like this:
A brief overview of your proposal and an introduction of who you are.

A mission statement and details of everything that's required from them, ie. content ideas, dates and times, etc. Consider using a campaign brief template for this part.

Details of what they'll be receiving in return including payment info and other benefits, ie. increased followers and potential future collaborations.
If you're stuck on how to word it, check out our influencer contact templates which can form the basis of your sponsorship proposal.
Step #4: Follow Up Personally
Not heard back for a few days? Don't be shy of sending a follow-up message. Just make sure it's not too pushy. Instead, be personable and explain exactly why they are the perfect fit. For example, highlight a certain piece of content of theirs that stands out to you. Flattery goes a long way.
Our easy-to-use platform here at Collabstr makes building a strong working relationship with your influencer sponsors uncomplicated. You can stay in touch with them throughout the whole transaction, allowing you to ask questions, make requests, and check up on things. Also rest assured your purchases are fully secured. Your money is held safely by us until you're 100% happy with the influencer's work and give it the big thumbs up.
You can also send custom offers when you have a niche sponsorship proposal that requires specific details. So if you have a request that doesn't quite fit an influencer's existing packages, simply click the "Send custom offer" button and follow the steps.
Conclusion
When finding the right sponsor, we never recommend going in willy-nilly. A sponsorship proposal should be personal and include all the relevant details that the potential sponsor needs to make up their mind about whether to accept or not. This includes what's required of them and why it will benefit them as a content creator.
Join Collabstr as a brand today to find influencers and start getting unique content sent straight to you. It takes just seconds to sign up!
Get Digital Marketing Tips Directly to Your Inbox
Collabstr sends newsletters every 2 weeks with the newest trends, tips, and tricks in digital marketing.