Owned by Chinese company ByteDance, TikTok has become very popular in recent years. It's a social media platform for generating, sharing, and finding short videos. Young people use this app for self-expression as they dance, sing, share their opinions, knowledge, and more. Users also share DIY videos, comedic sketches, and craft videos.
Today, we'll look at recent statistics TikTok statistics to see how it performs in order to unlock some interesting facts about it. But before that, let's see some common basics of TikTok to understand how business people use this platform for their company growth.
Basic Information About TikTok
TikTok's main feature is that it allows users to record videos of themselves singing, lip-syncing, dancing, and performing sketches. Videos can be as short as 15 seconds but users can connect several videos and create a video that is up to 60 seconds, though TikTok has expanded the duration of the videos up to 3 minutes just recently. TikTok also includes video editing and personalization features, and people have access to multiple songs, filters, effects, etc. that they can add to their videos.
TikTok For Business
Did you know that people use TikTok for their business growth as well? It's a popular social media marketing tool to boost brand awareness, reach a new audience, and engage customers. Brands have an opportunity to connect with their clients directly through TikTok which is used not only for dancing or singing but also for different kinds of content.
Simply by having access to a wide range of audiences, many companies can succeed with TikTok marketing. In short, the more exposure your business has, the higher chance it has of reaching users, converting them to customers, and increasing overall brand recognition. Your business can convey its information in the most enjoyable, natural, authentic, and realistic way possible by implementing a video-focused and less formal marketing strategy.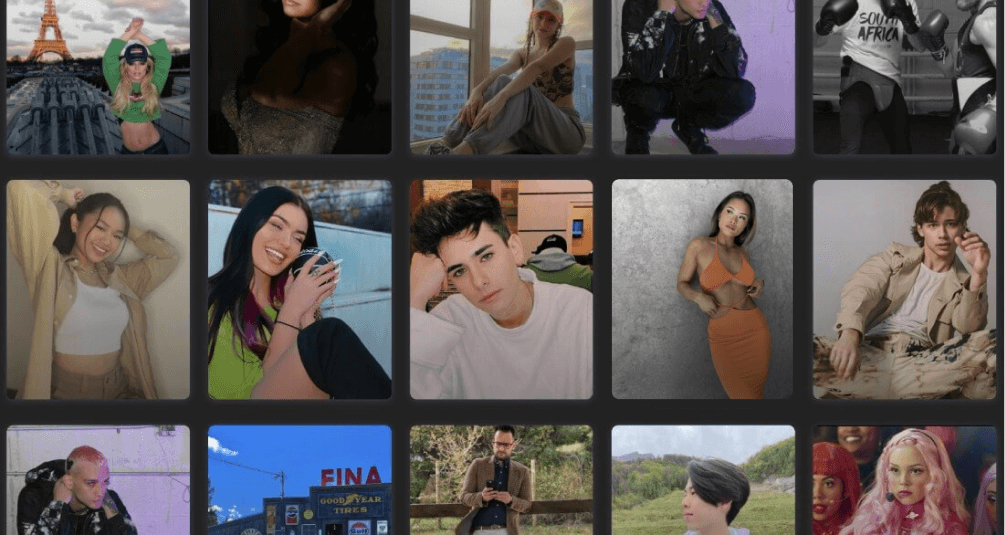 12 TikTok Statistics
It's time to take a look at some major TikTok statistics to unlock the potential of this social media platform. Let's start!
In the first quarter of 2022, TikTok surpassed Instagram as the most downloaded app in the world.
According to the recent report done by Sensor Tower, TikTok exceeded 3.5 billion total downloads, becoming the fifth app to accomplish so and the first app not owned by Meta. The most downloaded 5 apps worldwide are TikTok, Instagram, Facebook, WhatsApp, and Telegram. Since the beginning of 2018, no app has received more downloads than TikTok. The top five applications have remained in the same order for the previous three quarters. In Q1 2022, TikTok reached 70 million App Store downloads for the third time, owing to an 11% quarter-over-quarter increase in Asia.
The amount of downloads demonstrates how popular and important this platform has become for both individuals seeking to express themselves and business owners looking to raise brand awareness.
TikTok is the sixth most-used social media platform worldwide
According to a global overview report published by DataReportal, TikTok is the sixth most used social media platform in the world. Facebook leads followed by YouTube, Instagram, WhatsApp, WeChat, and TikTok.
However, we should consider the fact that TikTok's active user base increased nearly twofold between December 2019 and September 2021. And, as we mentioned above, the platform currently holds the top rank in the worldwide app download charts, which means that TikTok's monthly active users are expected to continue to rise.
In just the previous 90 days, TikTok's ad reaches rose by 60 million users (+7.3 percent).
According to DataReportal, TikTok's ad audience is growing at an incredible speed.
According to the most recent data from Bytedance's advertising resources, TikTok's ad reaches expanded by 60 million people in just 90 days, bringing total ad reach to over 885 million by the start of 2022.
However, it's important to note that this figure excludes users under the age of 18, who may form a substantial part of the platform's total active user base.
It's crucial to note that TikTok has added an average of more than 650,000 new members per day over the previous three months, equating to about 8 new users every second.
136.5 million TikTok users are from the US.
According to Statista, as of January 2022, the US has the largest TikTok audience with 136.5 million users.
Indonesia is in second place with about 99 million TikTok users, followed by Brazil with 74 million people watching short videos on TikTok.
56% of TikTok users are female.
According to DataReportal, 56% of TikTok users are female, and the rest is male (43%). This data can help you understand how engaged your customers will be when you're active on TikTok. Think of your audience demographics to come up with the best marketing strategies.
The largest advertising audience is between 18 to 24 years old.
Since TikTok's tools don't provide a precise breakdown of the platform's advertising audience for all ages, calculating the average age of TikTok's active user population is difficult.
However, according to the most recent data, viewers aged 18 to 24 make up the majority of TikTok's advertising audience. Let's see the number of users in each age group:
419.7 million (43.3%) users are between the ages of 18 and 24.

People aged 25 to 34 account for 312.0 million (32.2%) users.

13.8% of users are between the ages of 35 and 44.

6.9% are between the ages of 45 and 54.

Only 4.3% of users are 55 years old and above.
If you own a business and want to start TikTok marketing to achieve better results in your business growth, have a look at this information regarding audience demographics.
The most viewed content category of TikTok is entertainment content with 535 billion hashtag views.
According to Statista, the top popular content categories on TikTok calculated by hashtag views are entertainment, followed by dance (181 billion hashtag views), and pranks which account for 79 billion views.
Gen Z (47%) and Millennials (41%) favor lifestyle and family material on TikTok, while Gen X is more engaged in beauty and sports-related content (30%).
So, if you have a business you can consider sharing entertainment content, while also informing people about something new that will interest them.
The most followed person on TikTok has 141 million followers.
According to Social Blade, Charli D'amelio has the most number of followers on TikTok (141 million), followed by Khabane lame with 140 million followers and Bella Poarch with 90 million followers.
68% of people remember the brand better when they hear songs they like in the videos.
When marketers use TikTokers' liked songs in their videos, 68% of users remember the brand more effectively, 58% feel more connected to the brand, 62% state they become curious and want to know more about the brand, and 58% are more inclined to share or tell others about the brand.
67% say that they prefer to see trending and famous songs used by brands in their videos. But, 65% of TikTokers also like when the brand uses original sounds.
Music and sound play an important role in our lives, and companies are benefiting from TikTok's musical environment to interact with their audience in new and creative ways. When companies implement music and collaborate with creators on the platform, they may see how the audience connects with their brand and loves what they do.
35% of TikTokers find brands with the help of creators.
The TikTok marketplace's official influencers, called creators, are one of the platform's most valuable assets for businesses. Let's take a look at some statistics:
35% of TikTokers find new brands and products from creators.

65% love it when creators post about brands.

39% consider buying products while watching creator videos.
Through the TikTok Creator Marketplace or other influencer marketplaces, brands can collaborate with thousands of creators to produce content that targets their audiences.
Ad revenue from TikTok is expected to generate $11 billion.
In 2022, Twitter and Snapchat are estimated to produce $5.58 billion and $4.86 billion in advertising income, despite the fact that their total value is still less than TikTok's $11 billion.
TikTok motivated 67% of users to make a purchase.
When compared to other platforms, 73% of TikTok users sense a stronger connection to the companies they interact with. And 67% of TikTokers state that the platform encouraged them to make a purchase, even though they didn't think of shopping for something. Here are some other helpful statistics for you:
30% of people find new products through the ads in the feed.

44% of people learn about products through videos.

37% of Tiktok users who found something on the platform, wanted to make a purchase after that.

38% of TikTok users who have found a product on the platform, persuade their family members or friends to buy them.
Purchasing items encourages the production of new content. On TikTok, word of mouth spreads quickly, converting users into communities.
This was a complete guide to the basics of TikTok, its usage in marketing, and key data that will help you maximize the app's potential. If you want to use TikTok for marketing, double-check the blog. Now that you've seen some statistics, you can understand how beneficial the platform will be for your company's growth.
Get Digital Marketing Tips Directly to Your Inbox
Collabstr sends newsletters every 2 weeks with the newest trends, tips, and tricks in digital marketing.