Imagine a world where you could sell to consumers through live video while answering their questions and concerns in real-time. This is the future of livestreaming on TikTok.
It is likely that livestreaming on TikTok will become the next frontier for brands to battle for consumer attention. Brands that are able to stay on top of this trend as it develops will benefit disproportionately by having the first-mover advantage on a trend that will change the way consumers shop online.
While we're strong believers that livestreaming across platforms like Instagram, Facebook, and Amazon will follow the same trend, we're focusing specifically on TikTok livestreaming in this article. TikTok is the fastest growing social media platform in the world, so being the first to employ new strategies here could have a massive upside.
Traditionally, the livestreaming function on platforms like TikTok and Instagram has been an after-thought for a lot of users. It's a great way to connect with your audience if you're a creator, but there's not much monetary gain that comes from livestreaming on these platforms. This is about to change, and soon enough brands will be battling for airtime on influencer livestreams.
To understand why TikTok livestreaming will be a big deal for brands, we must first take a look at the current state of livestreaming on TikTok.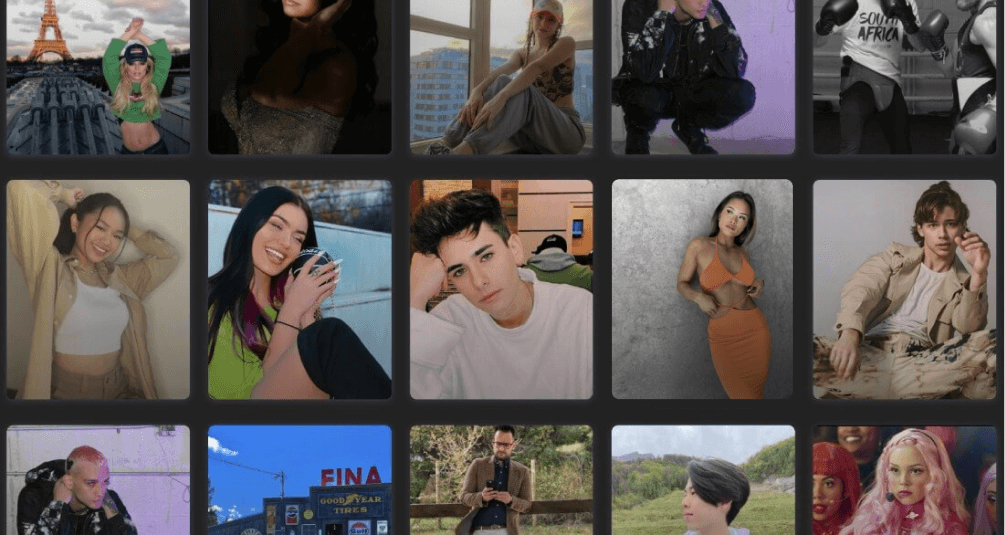 The Current State of TikTok Livestreaming
Content creators on TikTok are able to unlock the livestream functionality once they reach 1000 followers on the platform.
TikTok has been working hard to better integrate livestreaming into the platform. Livestreams can now be discovered as you scroll the For You Page, you can invite other TikTok creators to your stream, and you can collect gifts from your audience which can be cashed out for real money.
While previously livestreaming was a way to connect with your audience in an intimate setting where you can answer their questions in real-time, lately TikTok has been dedicating a lot of resources to making livestreaming more appealing for users. The discoverability for livestreaming on TikTok is much better than that of any other platform, this means that you'll often get hundreds or even thousands of people dropping into your stream despite having a small follower count.
This begs the question, why is TikTok putting so much effort into the livestream feature? The answer is one word: monetization. TikTok is gearing up to monetize livestreams, and this will most likely come in the form of shopping.
Shoppable Livestreams
In 2021, TikTok formed a partnership with the e-commerce giant Shopify. They immediately got to work by piloting their TikTok shopping program with a select group of retailers.
One of the more interesting pilot programs that took place in 2021 was with Walmart, where the company hosted a TikTok live shopping event where they grew their follower base by 25% and reported 7x the amount of expected viewership. This solidified the rumors of TikTok working on a shopping integration for livestreams.
It is highly likely that we see TikTok integrate some sort of shopping capability directly into livestreams in the next year or so. This is something that would provide huge value to brands that are working with TikTok influencers, as it allows for you to integrate your product directly into their streams and have consumers make a purchase without ever leaving the app.
Such a feature would most likely increase conversions, and provide better attribution data when working with influencers. Currently, there is some friction when it comes to selling through influencers on platforms like TikTok and Instagram, since we require the consumers to be sent off the platform in order to make a purchase. TikTok investing in shopping infrastructure would solve this problem.
The idea of livestream shopping events is already a massive hit in China, where live online shopping is already a $60 billion market. Bytedance, the parent company of TikTok, has operations in China where they most likely have an inside scoop on what works and what doesn't when it comes to live shopping. This is something that other platforms like Instagram lack, and that could be a reason that TikTok beats them to market with this feature.
Partner With TikTok Livestream Influencers
As a brand, you may not have the time, resources, or online community required to host these livestreams and make them effective. In this case, it's all about leveraging the power of influencers to sell your products through their livestreams.
Traditionally, brands would compensate influencers for a post to their audience members, whether that be in the form of a video or a photo. With livestream shopping on the horizon, there will be a new form of influencer collaboration. Instead of paying TikTok influencers to post on their page, what if we began paying them for 10-minute integrations in their livestreams where they could sell the product directly to their audience?
By leveraging TikTok influencers, we can pay for airtime and capture the attention of a niche audience of our choosing. As questions flow in, the influencer can answer them in real-time and maximize conversions. The influencer will also be able to show off the product in real-time, consumers can view the various angles and applications of the product just as if it was in front of them. Best of all, they can put in their payment details and purchase the product directly through the livestream. There will no longer be a need to leave the app to make a purchase.
Finding The Right Livestream Influencers
The process of finding the right influencers so that you can pay them for an integration in their livestream would be the same as finding TikTok influencers for any other service.
The most important aspect of working with influencers is to ensure that they are a good fit for your product and that they are producing content that comes off as organic. These rules apply in the context of livestreaming as well. You don't want the influencer to come off as too "selly" or viewers may not believe their opinion when it comes to the product. Instead, let them integrate the product into the livestream as they see fit.
If you're unsure of where to start your search for livestream influencers, consider an influencer marketplace like Collabstr.
Final Thoughts
While we have yet to see TikTok integrate livestream shopping on the platform, we've seen early signs of them testing the waters. It's safe to assume that this is no longer a matter of if, but when.
It is likely that prices for livestream integrations will start out much cheaper amongst influencers until this sort of collaboration becomes more popular and mature. By staying ahead of the curve, brands can be leverage influencers early on when it comes to livestream shopping. This allows for brands to gain an advantage over others who are not yet aware of the opportunity.
Get Digital Marketing Tips Directly to Your Inbox
Collabstr sends newsletters every 2 weeks with the newest trends, tips, and tricks in digital marketing.