When it comes to making money on Amazon, many people jump at the opportunity to become a seller. However, those who limit themselves to this method aren't seeing how Amazon has changed over the years. With the introduction of Amazon Live and the growth of their affiliate program, Influencers are claiming a stake in Amazon.
With this in mind, what is an Amazon Influencer?
Influencers are engaging individuals who create content that caters to their audience's niche. They use this platform to promote products available through Amazon, making them uniquely Amazon Influencers They use their social clout to direct audiences to products that bring them closer to what makes influencers enviable.
A great example of "influencer envy" comes from self-help gurus who sell health supplements. An influencer can tell you what kind of supplements they take. Because you admire them, you want to take those supplements as well.
Given that Amazon is a bit different from other eCommerce platforms, this article will dig into what makes Amazon's program unique.
How Does the Amazon Influencer Program Work?
Previously, Amazon wasn't as keen on working with social media influencers. However, like most marketers, they've come around to embrace the concept. As a result, their influencer program works like most other influencer programs.
You find products you like, you promote those products on your social media platforms, and your target audience clicks your affiliate links. You earn a rate on commission for each click. The more clicks you have, the more money you can make. Amazon makes this unique by allowing influencers to have storefronts with custom URLs on their site.
The influencer platform is an excellent way for you to earn on Amazon without selling. Amazon is particularly generous compared to other affiliate platforms, offering commission rates of up to 10% for particular products. Compared to other influencer marketing platforms, this rate is incredibly high.
Keep in mind that this rate is typically offered for Amazon's fashion line. You are more likely to receive commission rates of 1% to 5% for other products.
How is the Amazon Influencer Program Different from Amazon Associates?
The system is different for two reasons:
You do not have social media restrictions as an affiliate.
You (usually) receive a higher commission rate as an influencer
Amazon Affiliates do not have a unique store page.
What makes this program unique compared to others is the inclusion of an Amazon Influencer storefront. Influencers can choose to feature their favourite products on this page. You can do this while also sharing products on your social pages.
At this time, Amazon is seeking social media influencers on these platforms:
Instagram
YouTube
Facebook
Twitter
Amazon does not restrict you from outside social media accounts, but these are the primary four that they use to determine Influencer eligibility.
Is There a Follower Requirement to Sign Up for Amazon Influencer Program?
According to the Amazon Influencer requirements, Amazon "...looks at the number of followers and other engagement metrics of your social media presence." This statement means that Amazon is likely more concerned with your audience's engagement.
That means that your twenty thousand active followers are more important to Amazon than 100 thousand inactive followers.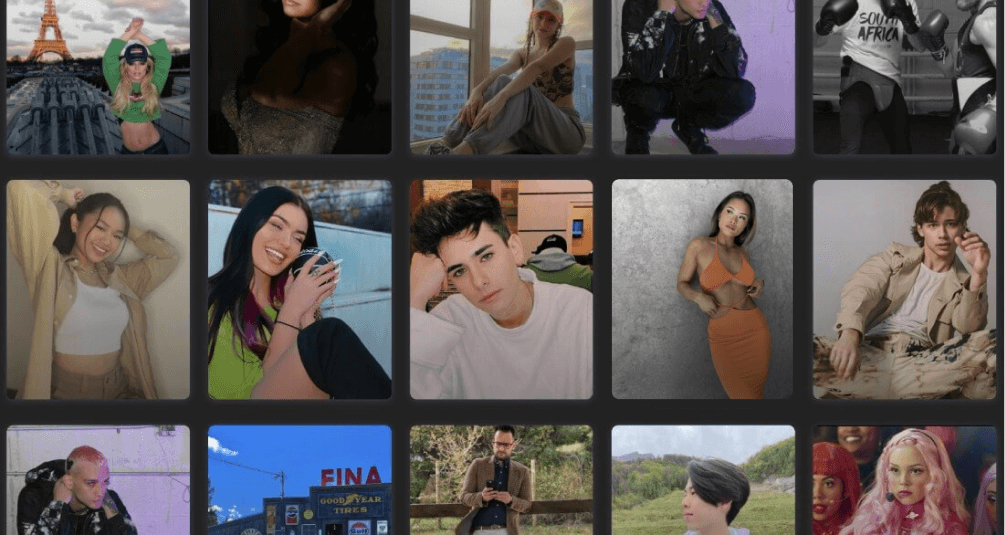 A Step-by-Step Guide on How to Become an Amazon Influencer
Assuming you have one of the eligible social platforms with an engaged target customer base, below is a step-by-step guide about how you can become an Amazon Influencer:
Step One: Create an Amazon Account
Your first step involves the creation of a standard Amazon account. You can do this by going to Amazon.com and choosing sign-in/sign-up in the upper-right-hand corner.
Fill in the information accurately, as that will help you fill in the influencer side of this account creation process later.
Step Two: Choose Your Most Prominent Social Media Account
After your "standard account" creation process finishes, move onto the Amazon Influencer page. From this page, you should click on the yellow "get started" button.
The next page will give you the option to choose between different social media platforms. Choose your social media account based on the number of followers and level of engagement.
The more time you spend interacting with your audience, the better off you will be. Depending on the social media account you use, you will have two options.
Logging in will gather your data (number of followers, videos, or posts). Otherwise, you will need to enter this information manually.
Step Three: Fill in the Forms
Those with smaller follower accounts will receive an immediate rejection from Amazon's platform. However, those who are close to Amazon's requirements might have to wait up to five days for a response.
If you have a larger follower count (or high engagement), you might not have to wait for a specialist to determine your eligibility for an account on their platform.
If you are approved as an Influencer, you will then complete your Influencer account information. This is primarily based on what you've already provided in your standard Amazon account. At the last step, you can start to make some customizations to your account.
This area will also allow you to create and name your storefront. These online storefronts will enable you to create multiple lists of your favourite products as an influencer. These lists can have unique names like "best products for your kitchen," "recommended reading list" or "best tech."
Your face is also in the upper right corner of your Influencer page, located there to remind shoppers which influencers they follow. Your photo is located beside a follow button where people can request to be updated about regular changes to your storefront.
This page has far less customization than other social media platforms, but keep in mind that Amazon is still in the early stages of this program.
How Influencers Can Connect with Brands Who Sell on Amazon
When influencers create their storefront, they have free reign over which products they feature. The process is identical to the Amazon Affiliate program except that you can also include links to your storefront for featured products.
Typically, the Amazon influencer program will connect brands to influencers (instead of the opposite). Brands who sign up for the influencer program are matched with an appropriate influencer to feature those products.
For example, if you are a brand that sells pyjama pants, you might find an influencer who talks about good sleeping habits.
Conclusion
The Amazon influencer marketing program reminds us that even Amazon needs time to step into new marketing areas. As a relatively new program, it's excellent for influencers looking for an additional source of income.
Amazon is the most customer-centric company in the world. Whether you are a seller or an influencer, using Amazon's platform is an excellent way for your business to grow. If you are looking for more opportunities like this, keep your eye on our blog.
Get Digital Marketing Tips Directly to Your Inbox
Collabstr sends newsletters every 2 weeks with the newest trends, tips, and tricks in digital marketing.