One of the most powerful marketing tools that you can have on your side is a warm and trustworthy video testimonial from an influencer.
A testimonial is always more credible than an ad copy. That's because the influencer is the one who is saying your product is great, and not a sales copywriter. The influencer can mimic a real customer and tell your audience what they really think, thereby giving your brand or product the boost it needs in terms of both visibility and credibility.
Getting a testimonial from an influencer is one of the most neglected yet effective ways to boost your sales.
Why Do You Need To Buy Video Testimonials From Influencers?
Having an active presence on social media and creating an online presence is important for every business as we move further into this decade. And it becomes infinitely more important when you want your brand to resonate among millennials and Gen Z. But as small business owners, it's almost impossible to find the time to do social media the right way. And that's why you need to buy video testimonials from influencers.
Influencers have a personal relationship with their audience. If a customer likes an influencer, it's more than likely they will like the brands the influencer recommends. Which puts them in a position where they can affect the purchasing decisions of their audience. And as a small business owner, you can leverage that power by hiring them.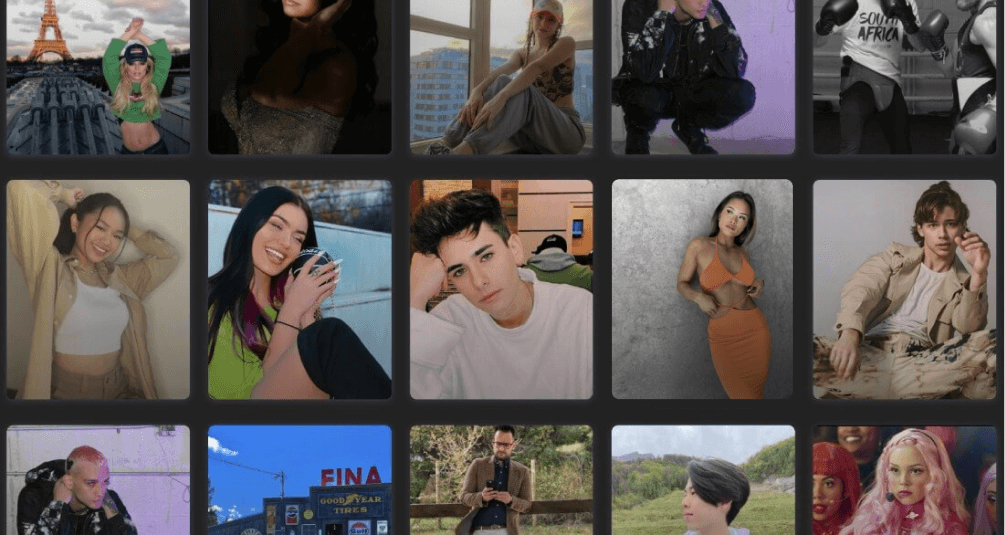 How To Find The Right Influencer For Your Video Testimonial?
With an estimated 50 million-plus content creators across social platforms, it's no wonder that small businesses find it hard to find the right influencers for their products. But like any other marketing decision, the hunt for the right influencer starts with your customers.
Base your search for an influencer on the content consumption patterns of your customers. Learn about their interests, the creator ecosystem surrounding those interests, and who is considered trustworthy by a broader section of an audience within that ecosystem. To make your job a lot easier, you can make use of services such as Collabstr, which have considerably simplified the process of finding influencers.
How To Find Inspiration For Your Testimonial Format
Before you proceed to buy a video testimonial, it's essential to come up with a format. Finding inspiration for the testimonial format is easy when you ask the right questions.
For instance:
What differentiates my product from the competition?
Is there a price advantage for the customers when they buy my product?
What sort of solutions does my product offer to the customers?
Is my product superior in quality and value proposition when compared to its competitors?
These questions will help you understand your product and the expectations of your customers. The answers will then give you an insight into what your testimonial should focus on.
What To Do Once You Buy A Video Testimonial?
1. Cross-promote your testimonial.
It's important to cross-promote your testimonial to get a greater reach, as well as to build on the initial buzz that you got when you published it. One way you can do this is by writing a blog made up of excerpts from the testimonial and embedding the original video in it. This will help your readers understand what the testimonial is all about and how valuable it is.
That said, you should also share your new blog post and all its assets on social media to help maximize your reach.
Finally, if possible, you should try and get your influencer to do the same by sharing the blog post and its assets on their social media channels to further drive traffic to your video.
2. Create a "Testimonials" Section On All Your Social Media Pages
Making it easy for your customers to find testimonials on your brand is an important part of your social media strategy. Thus, creating a separate section for testimonials is a must. You can also use this space to try and goad your customers into leaving their testimonials for your product.
Social media provides a direct line to customers and prospects, so it's important to leverage those channels in the best way possible. After all, the more testimonials for your product, the merrier.
3. Email Influencer Testimonials To Your Network
Emails are a great place to put your testimonial videos. When you add a video link to an email, it has been shown to boost the effectiveness of the email as videos increase the click-through rates of emails by up to 65%. When you embed a video in your email, it helps you get the attention of a customer who is at the early stages of the sales cycle. Since video testimonials have proven to be a successful persuasion tool, it might help such customers to change from doubters to believers.
4. Leverage The Spark Ads Feature Of TikTok
For a long time, there have been doubts on whether advertising on TikTok is a good idea. But with the advent of Spark Ads, it's become clearer than before that TikTok is a platform that all businesses must include in their social marketing strategy.
Suppose the influencer you have chosen for your brand is a TikToker, and the testimonial they put out is in the form of a TikTok video, you can use the Spark Ads feature to help boost that video to reach more people.
Spark Ads help your testimonial video reach a wide audience while also keeping the authenticity of the video intact.
Final Thoughts
Buying video testimonials from influencers is an excellent example of how small businesses can use the social media boom to get the word out about their brand or product. They can also be used to increase trust between a business and its customers.
A great testimonial will both show off a company's strengths and instill trust in its customers. Therefore knowing where and how to find the right influencers is vital. Hope this blog helps you in finding the right influencer for your business.
Get Digital Marketing Tips Directly to Your Inbox
Collabstr sends newsletters every 2 weeks with the newest trends, tips, and tricks in digital marketing.