Instagram Reels is the hottest addition to Instagram since the platform added Stories back in 2016, and now Creators can make money by posting Reels to Instagram and Facebook.
Reels are short videos that can be up to 90 seconds in length, if this sounds similar to the type of content you're used to on other platforms like TikTok, you're not wrong. Instagram Reels is Facebook's attempt at fighting back against TikTok, which is currently the fastest growing social media platform on the planet.
In an attempt to further their fight against TikTok, Facebook announced Instagram Reels play bonuses. This means that Facebook will pay users according to the number of plays they receive on their Facebook or Instagram Reels.
This is part of Instagram's pledge to invest over $1 billion into creators on the platform. While there are a lot of platforms that have announced creator funds similar to this, Instagram's pledge to invest $1 billion into creators makes it one of the larger creator funds we've seen.
What is Instagram Reels Play Bonus?
The Reels Play Bonus program allows creators to earn money by posting Instagram Reels. The amount of money you can earn is dependent on your niche and number of impressions, the payment rate is set by Instagram upon joining the program, so it's different for everyone.
How to Earn Money From Instagram Reels
To make money for posting Instagram Reels, you must be a part of the Instagram Reels Play Bonus program. Currently, the Instagram and Facebook Reels Play bonus is only available to US users, but it is expected that this will open up to new markets in the near future, so sit tight if you're not located in the US. It's also not a bad idea to begin creating Reels right now regardless of your eligibility, the better your content, the more you'll earn once you're eligible.
Once in the bonus program, you're paid for Instagram Reels depending on the amount of views you receive. The bonus only begins to pay out on Reels that surpass 1,000 views over a 30-day period. The amount you are paid depends on a couple of factors, but before getting started, you will need to opt-in to the bonus program.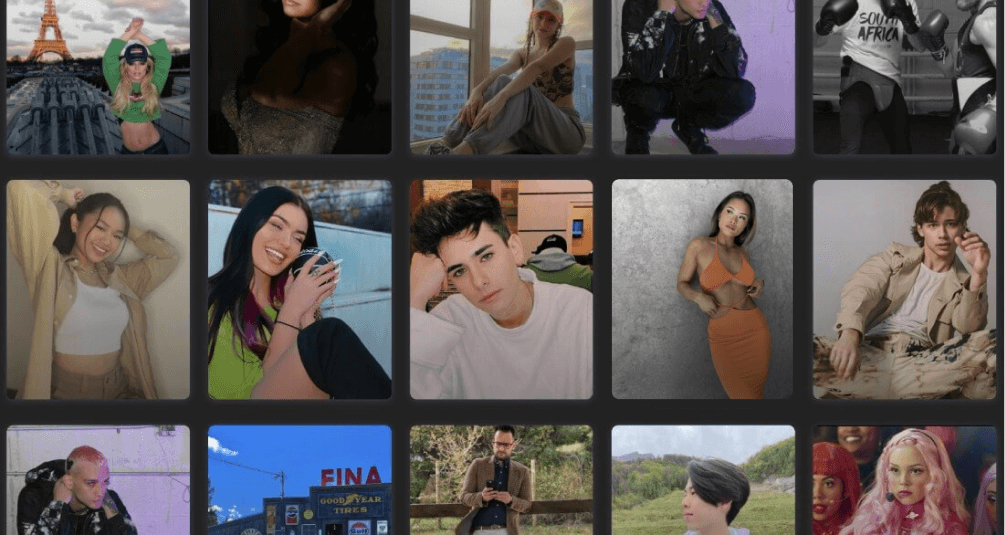 How to Join The Instagram Reels Play Bonus Program
You must first join the bonus program before you begin getting compensated for your Reels. If you're not seeing any prompt to join, then it's likely that Instagram has not yet invited you to the program and you'll have to wait.
For those that are eligible, you will see that you're eligible for the Instagram Reels Play bonus, and you'll have 30-days to get started.
As you can see in the above screenshot, Instagram will walk you through joining the bonus program. Once you have joined the bonus program, you have 30 days to earn your bonus. Upon joining the bonus program, Instagram will give you the following details:
Plays: This is the number of plays required on your Instagram reels throughout the 30 days of being in the bonus program in order for you to earn your max payout.
Maximum Bonus: This is the maximum amount you can earn while participating in the Instagram Reels Play Bonus. You will only receive this amount if you hit your target number of plays.
Deadline: This is the deadline for the bonus. Once you hit this date, the amount owed to you will be paid out and you will no longer be receiving a bonus for your reels.
How Much Money Can You Make With Instagram Reels?
The amount you can earn while in the Instagram Reels Play Bonus program depends on what Instagram is willing to pay you. The numbers are all over the place, and Instagram has not released how they decide what they will pay you.
Once you join the program, you will be given a target number of plays to hit with your reels content, and the maximum payout, this will differ from account to account.
For example, this creator was offered $8,500 to create Instagram reels, but he was required to get 9.28M views in order to receive the full payout.
Instagram is paying up to $8.5K for reels posts for the next month?! But look at the requirement views needed to make the full bag 😅 pic.twitter.com/ghMxng3Jd4

— Miguel Lozada (@MLozada) October 29, 2021
It's also important to note that the payout is not all or nothing. You don't have to reach your target number of plays in order to get a payout. You may only receive half the number of plays required to get the maximum payout, but this just means you'll receive half the payout from Instagram as well.
How to Get More Views on Your Instagram Reels
Getting more views on your Instagram Reels can impact the amount of money you make through the Reels Play Bonus program. There are a handful of ways to naturally increase views on your Instagram Reels, and you can typically find a few methods that work especially well for your content style.
Let's go over some methods that will help you increase engagement and views on your Reels.
Use Trending Sounds
Trending sounds are an excellent way to increase the reach of your Instagram Reels. By using trending sounds you can extend watch times and have your video shown to more people. There are a few reliable methods of finding trending sounds for Instagram Reels:
Save sounds from other videos: As you're scrolling through Instagram Reels and watching content from other creators, you can save sounds from viral videos in order to use them in your future videos. To save a sound, simply click on it then hit the 'Save audio' option.
Use TikTok: TikTok does a good job of showing trending sounds in their side library. If you open the TikTok app and go to the sound library, you will able to use the 'Trending' tab to view trending sounds. Most sounds on TikTok are also available on Instagram Reels.
TikTok Creative Center: ​​The TikTok Creative Center is a website that was created by TikTok themselves which gives insights into many things, including trending music on the platform.
Participate in Challenges and Trends
Challenges and trends help to keep audiences engaged throughout the video. One great thing about trends is that people who are seeing your videos are most-likely already familiar with the trend, so they know what kind of content to expect. This creates a feedback loop, because when a trend becomes viral viewers become even more inclined to seek out videos that specifically feature that trend.
Collaborate with Others in Your Niche
Collaborating with other content creators and influencers in your niche can help boost views and build your audience. Instagram recently released a collab feature that allows two users to collaborate on a single post. The post is then shown to the followers of both content creators, which increases your reach and engagement.
There are many methods of collaboration, and using the native collab feature on Instagram is just one of them. If you're a fitness creator, consider working with other fitness influencers in your area on content ideas, the possibilities are endless and the potential ROI is huge.
Post at the Right Time
Posting your Instagram Reels at the right time is a key factor when it comes to increasing engagement and views. The best time to post is when your audience is most active on the platform. You can also use the best Instagram schedulers to post your reels at the right time.
You can find out when your audience is most active by viewing your insights tab, which can be found on your profile. Your insights will show in-depth analytics about your audience, such as their country, and when they're most active on the platform.
Frequently Asked Questions
How to get paid to create Instagram reels?
Currently, the only way to get paid for creating Instagram reels is by being invited to the Instagram Reels Play Bonus program which is available in the US only at the moment.
Instagram Reels Bonus is not showing, what do I do?
In this case, you have not gotten invited to the Reels Play Bonus program yet. To get invited to the Reels Play Bonus program ensure that you are located in the US and that you're consistently posting reels. At this point, it is up to Instagram to extend an invite to you, be patient as the program is still in its infancy and Instagram is expanding slowly.
Is it worth creating Instagram Reels?
While the payout for creating Instagram reels may not be life-changing, you could also take advantage of multiple creator funds by cross-posting your content to YouTube Shorts, TikTok, and Instagram. Be sure to take advantage of posting at the right time to ensure maximum success.
Creating Instagram reels could also help you build an audience that you're able to monetize through brand deals. Once you've built up an audience of a thousand people or more, consider joining an influencer marketplace to find opportunities to further monetize your brand on Instagram.
How long can Instagram Reels be?
Instagram Reels can now be 90 seconds in length. This was announced in June of 2022, when the length for Instagram Reels was increased from 60 seconds to 90 seconds.
How many views do I need to make money with Instagram Reels?
The minimum number of views required for you to make money off of an Instagram Reel is 1,000 views. Once you have at least 1,000 views on a video, and you have been invited to the Instagram Reels Play Bonus program, you can monetize that video.
How to get invited to Reels Play Bonus Program?
Instagram is currently inviting creators to its Reels Play Bonus program at random, so there's no way to apply directly. Your best option is to continue to post Reels on a consistent basis, until Instagram deems you a good candidate for the program, at which point you will receive an invite.
Get Digital Marketing Tips Directly to Your Inbox
Collabstr sends newsletters every 2 weeks with the newest trends, tips, and tricks in digital marketing.