Trending Instagram Reels Songs: 6 Easy Steps To Find Them
Published June 23, 2023 | Last Updated July 18, 2023
Instagram Reels set to music have taken the global stage by storm, as the platform itself has garnered a whopping 458 million followers. It shows that reel songs are powerful tools that can enable brands to raise awareness and gain visibility.
Brands have started partnering with different types of influencers to create Reels for their marketing strategies to reach a wider audience. Reels can create engaging content aligned with your brand's message and build an emotional connection with your audience. Also, the use of music in Reels can evoke certain emotions in the audience, helping to further increase engagement.
But how do you find trending Instagram Reels songs to scale your business's growth? In this ultimate guide, Collabstr walks you through 6 effortless steps to find the trendiest music to create your reels. Let's get started!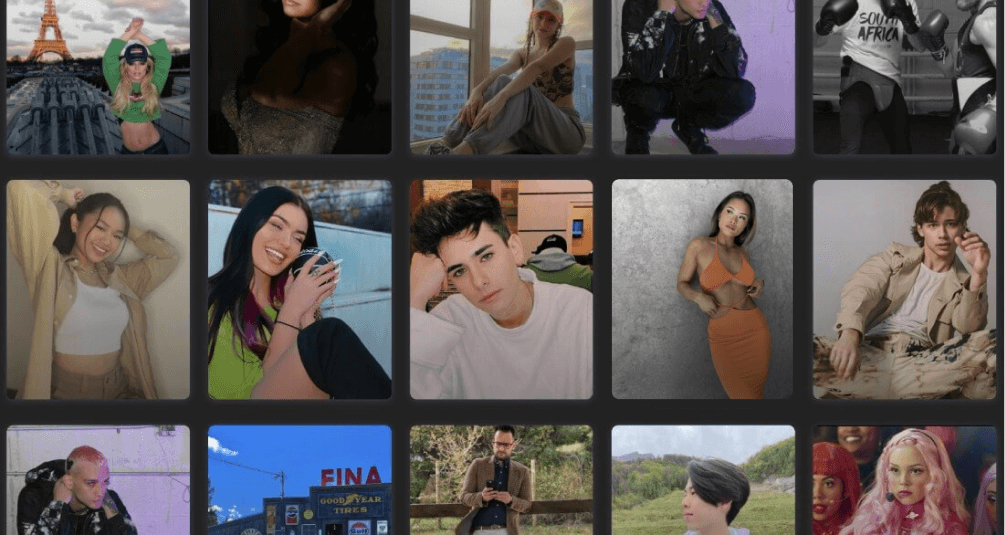 What Are Instagram Reels?
Instagram Reels are short, entertaining video clips set to music that can be up to 90 seconds long. It's a relatively new feature (released in 2020) that lets you share your short-form video to your Explore Feed, Stories, and Reels tab on your profile. Reels are similar to Tik Tok's short-form viral videos and have become Instagram's fastest-growing feature globally.
You can view the Reels feed on the Instagram Explore page and from the accounts you follow. It's also possible to see reels from trending and popular accounts on the platform.
Sometimes you may see reels with a "Featured" label above the caption. These represent Instagram's carefully selected public reels to enable you to discover authentic content.
Need to take advantage of Reels to grow your brand? Head to Collabstr. It's a marketplace that allows you to search for and find top social media content creators on Instagram in seconds.
What Is a Trending Instagram Reels Song?
Trending songs and audio are soundtracks many creators feature in their Reels, showing they're growing in popularity. You can identify popular songs and audio by looking at the Explore page.
How often have people used the audio, and how much engagement has it received? However, knowing whether a song is trending and popular is a challenge. Here's why.
Some viral Reels come from TikTok and may not have the original creator's name

Instagram doesn't offer a chart where you can see trending songs or audio on Reels

Instagram trends come and disappear fast
But there's a solution.
Instagram shows trending audio with an arrow on the song's information page. Check for the arrow next to the number of Reels and photos that have used the music. Head to the Explore page to find out the song's title and artist.
Different Types of Instagram Reel Songs
Let's explore different kinds of Instagram Reels songs influencers can make for your brand.
Original Audio
As the name speaks for itself, the original audio is audio an individual creates when filming their reel on the Instagram app. Alternatively, they can upload their video paired with another Reels creator's audio. You can easily identify a Reel with original audio by checking the creator's username alongside it.

Also, if you post the reel on your public account, it'll appear in Explore. As a result, many can see it, reaching a wider audience. In addition, you can share the original audio on your Feed. And this makes it possible for others to make a Reel using the posted audio.
However, if you post the same audio to your private account, only people who follow you can see it.
Licensed Audio
Instagram lets you use licensed audio to make Reels songs. It's copyrighted audio that users can access either in the platform or Facebook's audio library including movies, sound effects, and music. A content creator must attribute or link all licensed audio to the artist, and this includes the track's name.
Because Instagram needs to uphold its agreements with the music owners, it can make changes without your knowledge. For example, it can mute the audio tracks in your posts due to these adjustments. However, people can still see your post.
Muted Audio
If your Reel contains mute audio, a notification may appear to suggest replacing it. You can use Instagram's audio library to replace the audio with another licensed audio file. But you have only one chance to do this.
You may also get an alert in Activity.
Tap Replace audio and choose the audio you want to use from the muted reel

Select the part you want for your reel, then tap Done in the top right

Tap Done again to confirm
You can also tap

at the bottom of your reel, then tap Manage and Edit, and follow steps 1 - 3 above.
Attributed Audio
If Instagram detects that a creator recorded or uploaded audio that uses licensed audio, they get a notification that the reel has been added to the audio page of that song. The platform also automatically changes attribution from the Original Audio to the artist and song title.
However, Instagram lets you remove your Reel from the audio page if the attribution is wrong.
Just tap
at the bottom of the reel, then tap Remove From Audio Page. This allows the platform to attribute the audio to you and write "original audio" next to your username.
Examples of Instagram Reels Song
The following three examples of Instagram Reels songs give you some insights into popular and trending soundtracks.
It's a catchy background song that brands can use for any Reel. You can see that thousands of people played the music on reels.

This soundtrack was popular, as users created over 400K reels using the music.
The 'midnight sun' produced over 200K reels, another hugely popular trending song.
Why Are Instagram Reels Songs Important?
Let's begin with some fascinating influencer marketing statistics for brands on the impact of Instagram Reels.
50% of users are glued to the Explore page every month

9 out of 10 users watch videos weekly on Instagram
These stats all present good reasons why you should get involved in Reels, as it can seriously boost brand visibility regardless of whether you're a business or creator. And including trending songs in your Reels gives you the possibility of going viral, getting you in front of more eyes than ever before! Let's explore why including trending songs in your Instagram Reels is important:
Brand awareness
Reels with trending and popular soundtracks can create a lot of buzz around your product or service. Thousands of people can access the Reels songs on the Explore Page, in your Feed, in Stories, and on other dedicated pages. You can reach millions of people worldwide, giving you visibility and raising brand awareness.
For instance, you could create an Instagram Reel to show people how to use your product and set it to a popular song to emphasize the product's features.
Also, as more people listen to the audio, the algorithm will recommend it to others as well.
Stay Relevant
Want to build trust and credibility? Incorporate the trendiest music into your content. It shows your potential customers that you're in touch with the latest trends and understand what they like.
For example, you can post a teaser video on your Feed with your favorite song of the week and urge your followers to guess what the song is. It can create curiosity and anticipation for the full video.
Increasing Engagement
Because people like good music, it's possible to improve your engagement rate when you use Reels songs. For example, the NFL is a great example of a league that uses Reels extensively. Their engagement rate is around 67%.
Trending Instagram Reels songs are a great way to connect with a large audience and create content that resonates with them.
Showcases Brand Personality
If you choose a specific genre of soundtracks for your reels, you can showcase your brand's personality. You become unique, which helps you stand out from the rest. People can also associate your business with a distinct identity.
For instance, if you are a fashion designer, you can opt for a more upbeat, trendy soundtrack in your reel. On the other hand, a corporate business might prefer a more professional and subdued soundtrack.
Promote products
Because Instagram Reels is set to music, you can easily promote your products or services. You can use Reels songs as memorable and catchy background music to grab people's attention. Promotion of products or services becomes engaging, entertaining, and interesting.
For example, an ice cream shop could create a Reel featuring their product and set it to a popular summer song to convey a fun and carefree vibe.
Stay up-to-date on Industry Trends
Using Reels songs in your content fosters a sense of community between you and your followers. You can be on the same page regarding new releases and industry trends. Plus, you can use Reels to showcase the music of artists, giving you lots of exposure.
Need to leverage the above advantages? Learn more about influencer collaborations.
How to Find Trending Instagram Reels Songs: 6 Effortless Steps
Finding the latest Instagram Reels songs shouldn't be an uphill battle. The simple steps below can help you lay your hands on the most popular Reels songs that can take your business to the next level. Let's dive in!
Step 1: Track the Popular Content Creators
You should follow popular Instagram creators to get an idea about trending Reel songs. Stellar influencers can produce Reels that spread like wildfire on their Feed, in Explorer, and on dedicated pages when a user clicks on that song or hashtag. By going through their posts, you can see the number of times the creator's Reels have been shared, liked, or re-created by others.
Consider the following features to identify a super-performing content creator:
Engagement rate looks at how the influencer's fans respond to their content through likes and comments. Save time from scrolling through Instagram to determine this metric by using a free Instagram engagement calculator

Frequency: How often does the creator publish normal and sponsored content? Ideally, they need to post every 1-3 days to gain a large following
Want a seamless process to find the above creators on Instagram? Collabstr is a marketplace with over 60,000 influencers, including Instagram's hottest creators. Instead of combing through individual accounts on Instagram, you can find everything you need at the click of a button.
Plus, you can search the platform by niche markets, age, gender, bio, followers, sponsored content costs, and more. It makes it a breeze to find and hire influencers on Instagram. Have a look at how this marketplace works for the beauty niche!
Step 2: Check the Explore Page
Instagram's Explore Page is a gold mine of sizzling hot Reels songs. According to Instagram, content in Explore is automatically chosen in the following ways:
Instagram accounts you follow

Videos, audio, and photos you like on the platform

Your connections
Instagram's algorithm suggests Reels that align with what you like and share.
Once an influencer creates and shares their Reels, they sit on a separate Reels tab on their profile. This lets you see the Reels songs if you follow a particular influencer.
And if the creator shares them on their Feed, Reels appear on their main profile grid. But you may not see them since the creator can remove them.
It's possible to save your favorite Reels songs to make a collection for easy reference when you want to connect with a creator. Follow these steps to save Reels by using the "Saved" music feature on Instagram:
Look for a Reel video with audio you like. It could be someone's original audio or any audio they found on another platform like TikTok
Press on the Song Title at the bottom of the screen. You'll access the song's page.
To save the music, press the "Save" button. The app will automatically add the saved music to your Instagram Music Playlist
Tip: To see more trending Instagram Reels songs, open a video and then scroll down. As Instagram's algorithm recommends content for you, you'll continue to see more Reels with famous songs.
Step 3: Take a Look at the Reels' Audio Library
Need to find more soundtracks? Head to the Reel's Audio Library, which is a collection of over 9,000 songs and sounds. They represent Instagram's own collection of royalty-free music that you can use in Reels and Instagram Stories for commercial use.
You can locate the Instagram music library by swiping and choosing the music sticker in Stories. Alternatively, you can tap the audio icon in the Reels camera.
However, the challenge is that you can't tell which soundtracks are trending and popular.
Step 4: View the Trend Report
Instagram releases a monthly Trend Report that provides in-depth details about the hottest Reels songs. It gives you instant information about the most popular creators in that particular month. It saves you loads of time searching for trending Instagram Reels songs.
Step 5: Leverage TikTok
TikTok is also a trendsetter for the most entertaining and popular sounds, so checking it out is a great idea. Sometimes audio trends on Instagram and TikTok may coincide, so if you use the two apps, you can hit the jackpot.
Follow these hassle-free steps to find the latest and most viral music recordings on TikTok:
Option A: In the top right corner, tap the search icon. Search manually using the keyword "viral sounds," "trending audio" or a trending music hashtag

Option B: Click the "+" icon as if you were about to create a new video. Next, tap the "add sound" button. Scroll down until you see a flame icon that says "TikTok viral" within the Sounds tab. You'll get a gold field of audio tracks to create Instagram Reels.
Step 6: Look at Spotify Playlists
Spotify presents another great source of trending Instagram songs to create viral Reels. Finding the music is as easy as ABC. Just search for "Instagram trending" in Spotify to access user-generated playlists that reflect the hottest songs on Instagram.
But you must determine how recently users added songs to the playlist. Open the playlist and look at the "date added" column.
If the song was added recently, it shows it's trending on Instagram. For example, the screenshot shows "Die For You" was added on March 27, 2023. Be sure to double-check the audio on Instagram to see if it has a trending arrow icon.
Grow Your Brand with Trending Instagram Reels Songs
Trending Instagram Reels Songs can be a game changer, as a Hootsuite study says they can improve your overall engagement rate. Also, 86% of buyers say they'd purchase or try a product if an Instagram post were rated share-worthy.
Want to harness the power of Reels songs to scale up your brand's growth? Collaborate with UGC creators on Collabstr. It's a large influencer marketing platform for startups and big businesses and contains verified and credible creators across Instagram, YouTube, and TikTok.
It's a piece of cake to find creators. Only search by age, gender, niche markets, location, followers, interests, and more. Why not give the platform a try? Create a free account today!
Get Digital Marketing Tips Directly to Your Inbox
Collabstr sends newsletters every 2 weeks with the newest trends, tips, and tricks in digital marketing.