How to Use The Instagram Collab Feature to Expand Your Audience
Published August 3, 2022 | Last Updated October 11, 2023
Instagram's new Collab post feature makes it easy to team up with other accounts to create posts.
With an Instagram collab post, two users are able to share the same content, allowing brands to tap into a new audience, while also growing their own following. You reach a whole new group of people by featuring other businesses and influencers in your posts.
Not sure how to get started with the Instagram Collab post feature? Here is everything you need to know about using this new feature to expand your reach.
What is Instagram Collab Post Feature?
Instagram Collab post is a new way to create posts with other businesses and influencers. With Collab, you can create a post that features another business or influencer. The business or influencer will have a chance to accept or reject the option to collaborate with you.
Instagram collab posts are perfect for you to team up with others to create something special, or if you are looking for a new way to reach a wider audience. For example, if you're a fitness company, you can use the collab feature with fitness influencers and get exposure to their audience as well with your posts.
If you are trying out this feature for the first time, you need to see if it is worth partnering up with someone else.
With Instagram audience insights you can keep track of the benefits of collaborating with someone and do a cost-benefit analysis. If the costs of creating your own content are too high and collaboration pays off in terms of audience engagement and reach, then you are better off partnering up with another brand or influencer.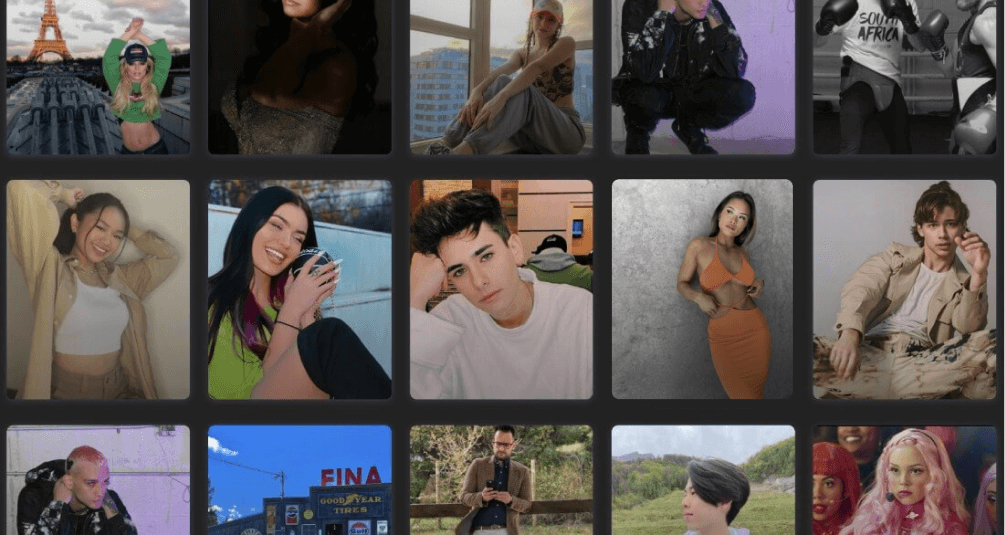 Benefits of The Instagram Collab Post Feature
There are plenty of reasons to use Instagram Collab posts, but here are a few of the most compelling:
1. Save Time and Money on Content Creation
Creating high-quality content takes time and resources. If you are short on either of those, partnering with other businesses and influencers is a great way to get the content you need without breaking the bank.
In a time when brands are looking to become sustainable and cut down on costs, an Instagram collab post is the way to go. You can cut down on your social media budget and move away from in-house content creation. In fact, there is so much creative content out there that you might think that the content creators are doing a better job than your internal team.
User-generated content from influencers also has benefits when it comes to creating social proof around your products and services.
2. Grow Your Instagram Audience
When you feature other businesses and influencers in your posts, you are tapping into their audiences. This can help you reach a whole new group of people and grow your following.
The young audience who generally follow celebrities does get influenced by what they post on Instagram. Teenagers at social gatherings often go like,
"Did you see what X posted with Y?"
Or,
"Damn, even Y is now posting with X"
The followers of X become aware of Y and vice versa. Your audience increases and your brand grows.
In addition to that, Instagram collab posts are more likely to get engagement than regular posts because they are more visually interesting and offer something new.
Plus, when people see their favorite businesses and influencers featured in a post, they are more likely to engage with it. The next time you work with an Instagram influencer, consider adding a collab post into the mix.
3. Increase Your Chances of Being Seen
The more people you reach, the more likely it is that your content will be seen. By partnering with other businesses and influencers, you can significantly increase your chances of being seen by more people.
Traditionally, brands would work with influencers for a shoutout on Instagram if they were looking for increased exposure, but the Instagram collab feature opens up a new avenue for getting more exposure on the platform.
Instagram's algorithms keep on changing. With the latest updates, your post is more likely to reach the custom feed of the target audience if it is posted from two different accounts rather than being posted from one.
Unless you are worried that the increase in the number of followers of your collaborators will adversely affect your brand, there are no other downsides to using the feature.
Large companies that have smaller brands can avail this opportunity to increase the smaller brand's reach. Not only does its reach increase, but it also helps in building credibility.
4. Build Relationships With Other Businesses and Influencers
Partnering with other businesses and influencers is a great way to build relationships. You can collaborate on future projects and cross-promote each other's content.
You can even learn about their social media marketing strategy and if any of their campaigns are successful, you can try to replicate them using your own brand's touch.
Moreover, influencers will also keep a close look at your page. If they are looking to collaborate further, they will create content that revolves around your brand's voice and tone in general.
5. Connect More With Your Audience
Imagine the following scenario:
Your brand creates a contest that encourages users to publish content doing something with your product.
The competition will not have a typical giveaway gift similar to other contests. The unique thing is that the winner will get a collaboration request from your company's official Instagram.
Everyone will know who the winner is and the contestant's followers will jump up. In the contemporary digital era, content creators are judged by the number of followers, so this can serve as a gift like no other.
If your brand is renowned, the winner will be ecstatic and might become your customer for life. In addition, other people will be motivated to get that win and might also look forward to your upcoming competitions.
Your brand name's retention increases. Your company becomes more "humane". You connect more with your audience.
6. It Is A Win-Win Situation
Some of the collaboration post requests that you receive will not be what your brand would be posting ideally. If you post them, you can test something different. The potential for posts to go viral is the ones that are out-of-the-box.
However, if the post is something that you will not be posting on your feed, you can get ideas from other pages or influencers. The different options to post that you have at your disposal will increase.
In short, collaboration is a win-win situation for your brand whether it is personal or a company, this makes the Instagram collab feature another excellent marketing tool for brands and creators.
How to Use Instagram Collab Posts
Now that you are aware of the perks of the Instagram collab post, let us dive into the steps of creating such a post (the method might be different if you are using Creator Studio or some other application, we are going to cover the steps needed for a post you create using the Instagram app):
To create a Collab, simply start creating a new post as usual. Click on the + sign on your Instagram home page.

Once you select the image(s) and/or video(s), click on next

Apply any filters if you want.

Once you are done writing the caption, click on "Tag People".

Then select "Invite Collaborator" and then add the businesses or influencers you want to feature.
Once you find and select the account that will be your collaborator, they will receive a notification.
If your potential collaborator accepts your invitation, the post will go live from both accounts simultaneously.
The post will be displayed on people's news feeds as follows:
If the content is relevant and compelling, it will encourage followers of your collaborator to click on your Insta handle and explore your account.
Important Things To Know About Instagram Collab Post
The steps to use Instagram collaboration features are as follows: Once you send a request to have a collaboration post, that account receives a Direct Message (DM).

They can either accept or reject the post from the DM.

Once the account accepts it, then the post will show in their Profile Grid as if the post has been created by them.

As of now, the option of only a single collaborator is available.

You cannot collaborate when you are going live and/or posting a story.

If you are looking forward to becoming someone's collaborator, it is better to engage with your potential collaborator's content. If the comments are noticeable, this might show that you are interested in working together and in helping to build a relationship.

To increase the chances of your post getting accepted, it is better to find someone with a similar audience to collaborate with.

When planning out what you will post, think about the type of content that both parties will be happy with.
By using the aforementioned tips, you can make the most of Instagram's collab features and reach a whole new group of people with your content.
Wrapping Up The Key Things About Instagram Collab Features
Instagram collaboration posts help you reach a new group of people who are likely to be interested in your content.
Previously many meme pages used to post each other's content without giving credit where it is due. The new collaboration feature eliminates this concern.
You can create exciting contests and avail the maximum potential this feature has.
Moreover, it helps you build connections in the influencer industry which is never a bad thing. In fact, influencer marketing saves companies a lot of money that they would otherwise spend on advertising budgets.
In addition to that, you can also partner up with other brands even if they are from the same niche. It can help promote healthy competition and change the way competitors are seen as rivals.
As a business owner, you always look for new ways to reach more people and grow your audience. it is never a bad idea to test a different post once in a while and this can come in the shape of a collaboration post. What better way to do that than by partnering with other businesses and influencers in your industry?
Get Digital Marketing Tips Directly to Your Inbox
Collabstr sends newsletters every 2 weeks with the newest trends, tips, and tricks in digital marketing.