If you're an indie musician, you probably have fresh music just waiting to be put out into the world. Maybe you've already promoted your music online by creating paid ads, great content, and encouraging your audience to listen to it. Yet, there's a chance you saw no increase in clicks, follows, or streams.
The good news is: regardless if your music is years old, it still has a chance to go viral, or at least have a significant rise in recognition.
Do any of the following names ring a bell? Doja Cat. Megan Thee Stallion. Maneskin. Their music blew up after it went viral in social media, particularly on TikTok and Instagram Reels.
These artists, just like you, started making music way before they became popular. Doja Cat's Say So was released in 2019, Maneskin's recreation of Beggin' came out in 2017, and Thee Stallion's Savage in 2020. However, these songs wouldn't have exploded if it wasn't for the influencers who shared them all over the internet.
You may reply with "I've already shared my music all across social media and I haven't gotten the results I expected. No one shares it on their Instagram stories or uses it as background music for their videos." Well, how about hiring music influencers to kickstart that promotion?
Music influencer marketing is where several indie musicians with a small platform get started. In this article, we're going to look at why it's crucial for small musicians to hire influencers, as well as how to do it.
What Is Music Influencer Marketing, and Do I Need It?
You already know what an influencer is: an influencer is a web personality who uses their influence, as the name suggests, to boost a product's popularity by leveraging their engaged follower base. If you don't have a large audience to promote your content, they'll let you borrow theirs.
A music influencer focuses on promoting music, and music-related products. Still, influencers from other niches can also use their platforms to promote new music. As an example, a beauty influencer could upload a makeup tutorial with your music playing in the background, and a dance influencer could create a choreography challenge after your song and use a hashtag to promote it.
The main reason why you'd want to hire an influencer to promote your music is this: other people's opinions hold a ton of power. Musicians are biased. Of course, they're going to say "listen to this, this is good, you'll love it". They're the ones who created the song!
On the other hand, when unrelated parties listen to it, recommend it, share it, and use it as a background song for their videos, that's where the power is at. People trust the preferences of people they care about.
As an example, remember back in 2012, when Carly Rae Jepsen's Call Me Maybe went viral after pop stars Justin Bieber and Selena Gomez used it in a video? This is an example of music influencer marketing way before it became relevant. Two popular musicians presented a new song to their fans, who are likely to enjoy the music they recommend.
While it may not be Justin Bieber discovering your song, it could be an influencer whose opinion followers consider and respect. The great thing is, you don't have to keep an eye on the big guys -- there are influencers of all niches and sizes who will be a good fit.
An influencer's followers are invested in their content and resonate with them, so they're likely to give it a try. Or, in your case, a stream.
How Does Music Influencer Marketing Work?
Getting started with music influencer marketing it's a pretty straightforward process, and you can follow the same roadmap for every influencer you contact. Here's how it works, in simple steps:
First, you'll research influencers through Instagram, TikTok, Youtube, or an influencer marketing platform. Hopefully, you're familiar enough with your audience to know whether an influencer is compatible with them.
You'll get in touch with them through their preferred contact method. Depending on their popularity, they may or may not have several pending requests, so it's better if you have a proposal in place.
Next, you'll present your product to them (in this case, your music), and you'll get to know each other's work and talk through their terms, their rates, their turnaround time, and their past results.
If they're active on your preferred marketing channel, you can reach an agreement about the deliverables (such as a story ad with a swipe-up link, an Instagram feed post, or a TikTok ad).
Once the campaign is active, you'll start measuring its impact.
We'll dive into how to do all of those things in-depth in just a moment. But first, let's see some proof.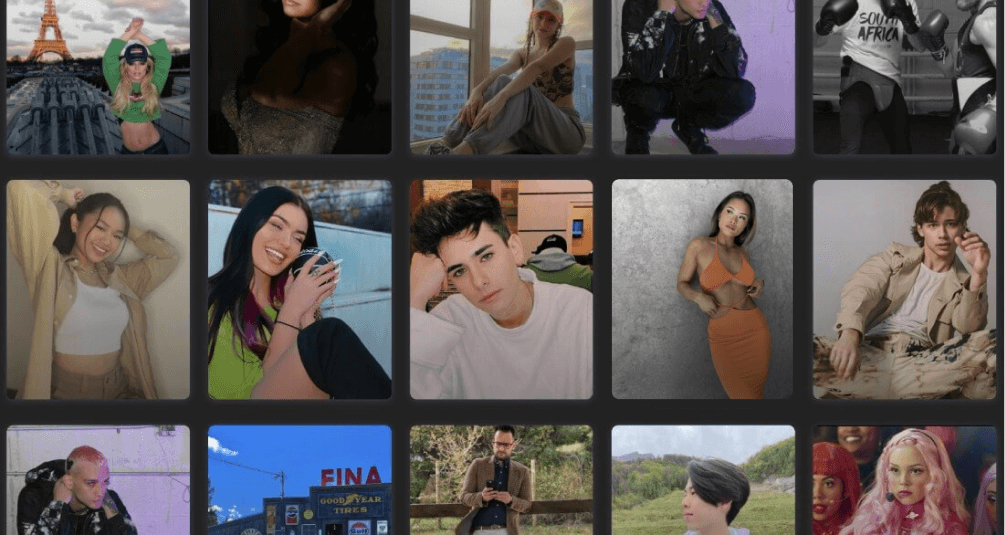 Success Story: Day Goes By
To prove that music influencer marketing can make a song blow up, take a look at how the influencer campaign for the 2019 song "Day Goes By", by Ananya & Sean Kingston, went.
The influencer campaign counted on 13 TikTok influencers to make one video each. Together, their following amounted to 35.6M users. The campaign picked up momentum, resulting in about 1500 user-generated videos (which didn't include the influencer videos).
That doesn't mean you should reach influencers with a million followers. In fact, indie musicians are more likely to see massive improvement when hiring micro-influencers instead of mega-influencers. What's the difference?
Not only do micro-influencers have less followers (typically starting at 1k-10k), but they're much more engaged with their audience. It may sound counterintuitive, but their engagement rate is massive compared to that of macro-influencers and celebrities. What's more, their conversion rates are 20% higher, according to Forbes.
Take a look at the following graph from HypeAuditor.
As you can see, the engagement rate of influencers whose following ranges from 1k to 5k is much better than those who boast higher numbers. That happens in part due to the higher availability of smaller influencers to interact with their followers individually. They can reply to comments and direct messages more often, which increases their audience's liking towards them.
Plus, small influencers are equally seeking to build their following and audience, so a collaboration with a brand new musician could be extremely advantageous.
About Sean Kingston's and Ananya's song? The campaign helped it collect 11M views on YouTube.
Where Should I Market My Music?
Anywhere you can, but preferably TikTok, Instagram, and YouTube.
Sure, you'll have to favor the platforms you and your influencers of choice are already active on. If you want to get on people's radar and appear on their Instagram stories, TikToks, or Spotify's coveted Discover Weekly, you must promote your music across most platforms.
Here are all the places you should definitely consider when marketing your music:
TikTok. If people like a song, they'll use it on their TikToks in a variety of ways: as a background song, and as a song they'll lip-sync to, or dance to. Also, if the lyrics match a particular situation, they can also make a song go viral by using it as a premise for humorous snippets.
Instagram Reels. As you may have noticed, Instagram Reels are basically a "wannabe TikTok'', which makes it the perfect place to promote new music for the same reasons above.
Instagram Ads. Ever noticed that, when you start consuming a lot of music-related content on Instagram, you start receiving ads from bands you've never listened to before? Those are bands and singers looking to reach people like you, who, based on Instagram's algorithm, listen to similar genres.
Snapchat Ads. Even though a lot of people haven't thought about using Snapchat as an advertising medium, it's an interesting channel to try if your audience usually hangs out there. Snapchat Ads works for any business of any size, and even if it's not your primary channel, it's perfect to reach Millenials and Gen Z listeners.
Facebook Ads. Don't discard Facebook as an advertising channel just because younger audiences aren't fond of it. What you're trying to do is reach as many listeners as possible, wherever they may be.
Spotify Ad Studio. If you're already on Spotify, you're aware that users listen to music when doing pretty much anything. As a music streaming service, Spotify is ideal to reach music lovers who may be interested in the type of music you make -- while they listen to music.
YouTube Ads. Music is among the top most-watched categories on Youtube, according to a Google trend analysis. Advertising your music to people who are interested in discovering new music can be a strong strategy.
Whether you're trying to reach potential fans organically or with paid ads, your goal should be to promote your music on multiple platforms. This way, you'll be covering all the bases and establishing a far-reaching presence.
How to Find Music Influencers, and How Do You Know if They're Legitimate?
During your career, you may come across wonderful personalities who will boost your work. Still, you could also bump into some bad apples along the way. Those are the so-called "influencers" whose specialty is scamming potential partners. But don't fret -- we'll walk you through how to avoid them and focus on reliable influencers, instead.
You have two options here: researching influencers on your own or relying on an influencer marketing platform. Here's how to do both.
On Your Own
When finding and hiring influencers on your own, you first need to answer one question: What do you want to achieve with this campaign?
If you're promoting your music, we'll guess you're trying to either go viral or trying to see an increase in streams/follows. Either way, you'll benefit from hiring an influencer.
You can look for influencers a couple of different ways. You could do a simple Google search such as "best music influencers" or "best music influencers in (your area)".
Avoid looking for the "top" music influencers, as this type of search will lead you to mega-famous celebrities you'd have to spend a lot of money on. They shouldn't be your focus for now.
You could also probe Instagram for hashtags like #dance or #comedy or #ad, and see if anyone interesting comes up.
Next, you'll need to narrow down your choices. Not every single influencer that interests you will be an ideal selection. You can do that by analyzing your chosen profiles and determining whether content aligns with your brand. Is their content something your audience would like?
Once you've short-listed your influencers, you're ready to get in touch with them. Ideally, their profile will display their preferred contact method, which should be emails or direct messages. Some influencers may wish to continue chatting via email after the first contact.
If you don't currently have an outreach template you can use, give it a try. Especially for bigger influencers, unplanned message requests are highly ignorable. For this reason, crafting a great message explaining how you found their content and why you'd like to work with them is essential.
Here's a great reach-out template example from the king of digital marketing, Neil Patel. The example features an email, but the same strategy can be followed for any messaging channel.
In case the influencer doesn't reply after a couple weeks, it's worth following up. If they don't reply to your follow-up message, don't force it, and move on to another prospective influencer. If they reply and want to move forward, awesome. Inside their favored messaging channel, you'll discuss your expectations for the campaign as well as payment details.
They may send you their media kit, which displays all personal and pricing information right off the bat. As for you, having a brief handy would save both of you a lot of back-and-forth messaging. Here are some points you'd like to make clear in your brief:
Required channels (where is the content going to be published?)
Due date.
Background information about your business, as well as any relevant links and handles.
Information about your audience.
The measurable objectives of your campaign.
What is the influencer supposed to say/do? (Include relevant keywords or key phrases they should mention, if applicable.)
A brief will make it easier for influencers to create the content you're looking for with minimal to no revisions.
Using Influencer Marketplaces (Highly Recommended)
Finding music influencers on your own is valid, but it can be time-consuming. Not only are your chances of getting scammed higher, but so are your chances of wasting time with unprofessional people.
Not with influencer platforms, though. As an example, Collabstr is an influencer platform which unites influencers with brands in a matter of seconds. The best part: most of the work you'd do by yourself is already done.
How so?
First, before any influencers are accepted to the platform, their profile is fully vetted for reliability.
Plus, their profiles are their own media kit, which you can analyze before getting in touch with them. It includes everything brand owners need to know, such as their headshots, their rates and deliverables, their active platforms, a short bio, and a FAQ.
The entire communication is done inside the platform. So, there's no need for brands to manage scattered conversations throughout multiple channels, running the risk of miscommunication.
What's more, your payment is held until the influencer has completed the work and you're fully satisfied with it. This is an important safety measure, which prevents situations that could otherwise lead to scams.
Is Success Guaranteed?
Unfortunately, success isn't always guaranteed. The success of your music influencer marketing campaign will depend on a few factors, including:
The quality of your music. Needless to say, people need to like your music. That's not to say you need to create music based on what's currently "popular". Stick to your style, but make sure to invest in quality production.
Your online presence. Influencers are meant to boost your online visibility, not create it for you. Be sure you're active on your social media and put out engaging content on a daily basis. After all, if people like your music, they'll likely want to know more about you and what you do. The more engaging content you create, the more followers you're likely to earn, and the more people will be exposed to your music.
The influencers you're working with. Ensure that you're working with influencers that make quality content that's going to compliment your music. The better the content, the higher chance your music will be heard by more people.
How do I Know If My Influencer Marketing Campaign is Working?
You can decide whether or not your influencer efforts are working by keeping track of key performance indicators (KPI) that are most aligned with your goal. So, if your goal is to increase listens on one of your new singles, then the number of listens generated by the campaign would be a good KPI to track.
It's important to keep in mind that you're not going to blow up on the first campaign that you run, although this is entirely possible but unlikely. It's going to take some time and commitment from your side. Work with content creators consistently and keep a close eye on what works and what doesn't. Do more of the stuff that works and cut out the stuff that doesn't work, soon enough you'll be having influencers churning out high quality content that helps you achieve your goals.
What to Do After the Campaign
Whether the campaign was successful or unsuccessful, you'll want to keep relying on influencers as you release music — if your budget allows. Even the largest brands count on multiple influencer campaigns to keep bringing in more followers and fans. You should, too.
On a final note, keep promoting your music through ads and engaging content. Above all, be patient. You never know when the right people could discover your music and share it with the world.
Get Digital Marketing Tips Directly to Your Inbox
Collabstr sends newsletters every 2 weeks with the newest trends, tips, and tricks in digital marketing.