Over the past couple of years, TikTok has stormed onto the scene and established itself as one of the big players when it comes to social media platforms. In fact, in 2021, TikTok was the most visited website in the world according to Cloudflare.
Despite the meteoric popularity of TikTok, it's still a very much overlooked platform by brands when it comes to advertising. At this point, there is no doubt that TikTok is here to stay, but brands seem to shy away from it for other reasons. Maybe they're confused about how the platform works, or they're unsure about how to create captivating content through short video. At this point, it's sink or swim when it comes to TikTok. If you're a brand that is still reluctant to dive into the world of TikTok, then you need to read an introductory guide on the platform, create an account, and start consuming.
It'll be extremely hard for you to produce, manage, and run ads on TikTok if you are not familiar with the content style of the platform, so for your own sake, spend a few hours scrolling through the app to understand the content styles and trends that appeal to your target audience.
In this guide, we will be focused on how to create captivating, high-quality ad creatives that actually convert, rather than focusing on how to actually get your ad up and running. Let's get started.
Understanding What Works On TikTok
If you've ever run ads on another social platform like Facebook, you'll quickly realize that TikTok does not have nearly as much data on its users as Facebook does. As of right now, targetting is much broader, but this is to be expected, the platform is still in its infancy and as they grow so will the dataset and ability to target more granularly.
That being said, one thing that TikTok has over any of the other social platforms is the power to capture consumer attention. With TikTok being a short video app, all ads are also short videos, which means it's much easier to capture attention with the right ad creative. When you compare this to platforms like Facebook, most ad creatives are static photos with text, and if they are videos then they're muted by default. It's much easier to hook a user when it comes to TikTok ads, the hard part is creating an ad that is able to achieve this.
Now that you understand the importance of the ad creatives on TikTok, let's dive into how we can create videos that actually convert.
Defining Your Campaign Objective
The first step to producing high-converting TikTok ad creatives is defining your campaign goal. This is easy, but if you don't do it, then you'll throw off the whole process when it comes to our next step of researching.
Some common goals include sales conversions, driving more website traffic, or getting more app downloads. Whatever your goal is, define it, and write it down. Once you do this we can move on to the next phase with a clear objective.
Researching TikTok Ad Creatives
Research is the key to producing TikTok ad creatives that convert. Now that you have defined your campaign objective, we want to find other brands that are running TikTok ads for the exact same campaign objectives. This will allow us to avoid reinventing the wheel, instead, we want to find others who have already created high-quality ads on TikTok and use those as a baseline for our inspiration.
While you could just scroll through the TikTok For You Page and save any ads that look good, it's impossible to know what campaign objective they are using and whether or not their ad is actually converting. Instead, we are going to use something called the TikTok Creative Center.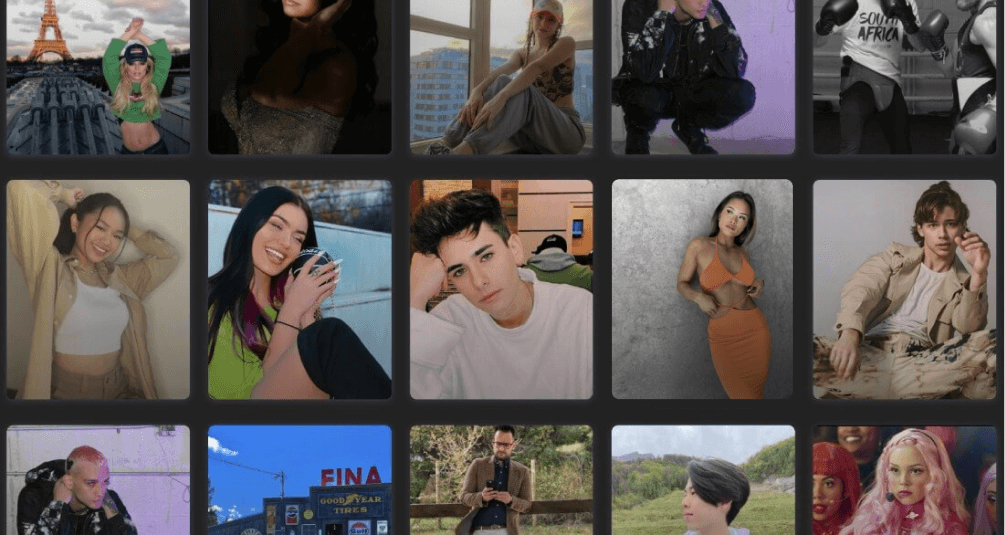 Using The TikTok Creative Center To Find Ad Creatives
The TikTok Creative Center is a resource that is created by TikTok specifically to help advertisers. This is good to know, because you know that the data is coming directly from the platform itself, rather than a third party, so anything you see here is as accurate as possible.
You can navigate to the TikTok Creative Center by visiting ads.tiktok.com/business/creativecenter. There's a lot of tools here, but we'll be focusing specifically on their "Top Ads" feature.
To view the top ads currently running on Tiktok, hover over the 'Inspiration' menu item in the header, then click 'Top Ads'.
Now you are able to see the top-performing ads on TikTok. This is an extremely underrated tool when it comes to creating TikTok ads. It allows us to capitalize on the research already done by others who are advertising on the platform, this way we have a much higher chance of receiving a positive return on investment when we run our ads.
We can also get more granular with this using the filters provided by TikTok. It's always best to see what ads are performing best when it comes to your campaign objective, because an ad format that might be really good at driving app downloads may not be great when it comes to driving sales on an e-commerce store.
In order to view relevant ad creatives, we set our region, industry, campaign objective, and more using the filters provided by TikTok.
You can also sort by reach, engagement, and view rate, depending on the metrics that are important to you. This will show you the top performing ads on TikTok that match the filters you set.
You can also open up specific ads and see more in-depth metrics on the ad itself, such as comments, likes, shares, and the most valuable time frame in the video. The most valuable time frame metric is the most interesting, as it shows the exact moment of the video where click-through-rate is highest.
Once we've got our filters in place, it's time to start consuming and taking notes. We want to go through the ad creatives shown to us by TikTok and take notes on what they're doing right. You also want to save the videos that you really like for later. You can do this by opening up the ad, then clicking on the share icon, then copying the link to the video.
The goal here is to find 3-5 videos that really resonate with you and your product. These videos will serve as inspiration for your own ad creatives, and it's important that you take notes and save the videos that you think will perform well for your own products.
Once you're happy with the amount of research you've done, and the number of content examples you have saved, it's time to get down to creating the ads.
Producing TikTok Ad Creatives At Scale
Producing the content for your TikTok ads can be stressful and time-consuming. A lot of brands are used to creating static photo ads through apps like Canva, but when it comes to TikTok you will be filming and editing videos rather than photos.
This might seem like a stressful process, but keep in mind, that's the whole reason TikTok ads are a great opportunity. Most brands are too scared to dive into creating short video ads, this leaves more opportunity for you.
The key to producing TikTok ad creatives is setting up a system that will allow you to create ads at scale, efficiently, and affordably. Chances are, you're not just going to be creating a single TikTok ad creative and putting it up, you will need to create variations so that you can test them against each other.
Now that you have content examples to go off of, there are a couple of ways you can go about creating your TikTok ads.
In-House
As a brand, one option is to create your TikTok ads by yourself. Now that you've done all the research, and you have your product, all you need to do is film and edit 3-5 TikTok ad creatives.
The ad can either be filmed outside of the TikTok app and edited afterward, or you can film and export directly from the TikTok app so that you can use the native video editing features from the app.
There are some tradeoffs when it comes to filming your own content for TikTok ads. If you choose to film the ads yourself, and you or your team has not produced content in the past, it could prove to be a challenge when trying to create a video that is actually going to capture the attention of your audience. Another downside is the time commitment, are you okay with your team spending three hours of their day filming and editing TikTok ads that you now need to test in order to figure out if they're going to work?
While filming TikTok ads by yourself is definitely an option, you should also consider the time, resources, and skillsets available to you. If this is a concern, then the best method would be to outsource the production of your ads to a content creator.
Use Influencers
One method of producing high-quality ad creatives for TikTok is to outsource the content creation and editing out to a TikTok or Instagram influencer. Influencers on TikTok and Instagram understand short video content better than creators on any other platform right now. By leveraging their expertise, you can create high-quality TikTok ads at scale.
The best way to go about outsourcing your ad creation to influencers on TikTok or Instagram is by first having your research done, then approaching influencers and sending them a campaign brief along with content examples to explain what you would like your ad to look like.
The great thing about having influencers create your ads is that you free up the resources of your own team. This way you can focus entirely on testing out the ad creatives and seeing which ones perform best.
There are a couple of ways you can go about finding influencers for your ads, the two most common methods would be to either find influencers by manually searching through apps like TikTok, or using an influencer marketplace like Collabstr. Influencer marketplaces like ours are great because you're protected against scams, and you're working with creators that are serious about collaborating with brands.
To find the perfect influencers for your ads, navigate to Collabstr.com, then use the search filter to select TikTok and Instagram as the platform.
Selecting a category is optional since we will be hiring an influencer make an ad for us that will not be posted on their page directly. That being said, you can always narrow down by category as well if you feel as though that will help.
Once you hit search, you will be presented with hundreds of influencers that fit your criteria. Now you can scroll through the ones that look interesting, or use the advanced filters to narrow down the results even further. The advanced filters allow you to narrow down by price, gender, location, and more.
Once you find a few influencers that you feel would be a good fit for your ad, you can either purchase their pre-defined package or send them a custom offer. In both cases, you will be able to attach a campaign brief and campaign details so that the influencer knows exactly what is expected of them before they accept your order.
Once you place an order with an influence through Collabstr, your money is put on hold, and the influencer has 72 hours to accept or decline your order. If they choose to work with you, your money will remain on hold until the collaboration is complete.
The influencer will upload the content directly through Collabstr once they are done, and you will be able to approve the content before the order is closed off.
Just like that, you have a high-quality video which you can upload to your ads manager and test out!
Wrapping Up
The most important part about running TikTok ads is having a solid framework in place for producing high-quality ad creatives at scale. It's hard to make your ad strategy effective if you cannot iterate and produce ad creatives quickly, efficiently, and affordably.
Hopefully, this guide has helped lay a foundation on which you can build upon when it comes to putting together a strategy for ad creatives. Once you get this down, it will just be a matter of uploading your ad creatives into the TikTok ad manager, running tests, and evaluating the results.
Get Digital Marketing Tips Directly to Your Inbox
Collabstr sends newsletters every 2 weeks with the newest trends, tips, and tricks in digital marketing.