Want to learn more about how YouTube sponsorships work? No problem. We here at Collabstr are experts in all things influencer marketing, including YouTube brand deals. Businesses spent a whopping $603 million on them in 2021 alone.
With YouTube sponsorships benefiting both the content creator and the brand sponsoring them, it's no wonder so many businesses around the world are waking up to its power. After all, 8 out of 10 consumers have purchased something after an influencer has recommended it. What's more, influencer marketing brings in 11x the ROI than standard advertising formats like banner ads.
Could you be the influencer to make that kind of huge difference? Let's explain everything you need to know – including how to get sponsored in YouTube and how much sponsors tend to pay YouTubers to promote their products.
This guide is built for both YouTubers and marketers alike. Think of it as 101 on what YouTube sponsorship is and why it's so worthwhile investing in from both ends.
What is YouTube sponsorship?
A YouTube sponsorship is a partnership between a brand and a YouTube content creator. You might know it simply as making branded content or landing a brand deal. It's one of the best platforms for influencer marketing for this reason.
In return for payment, content creators promote a brand's products and services within their video content. Usually as an integrated segment placed at the start or end, where they'll talk about the features and benefits of a product or service.
YouTubers often collaborate with the brands that most fit the vibe of their channel – in other words, the brands that fit the topics they cover and match their personal interests. Choosing the right brands to partner with ensures your promotions resonate well with your subscribers.
For instance, YouTube's makeup moguls, like NikkieTutorials, often partner up with big beauty brands like Maybelline, Em Cosmetics, or HiSmile. These are the brands her followers are directly interested in. It might be odd, or a little jarring if her branded content suddenly started promoting gaming products.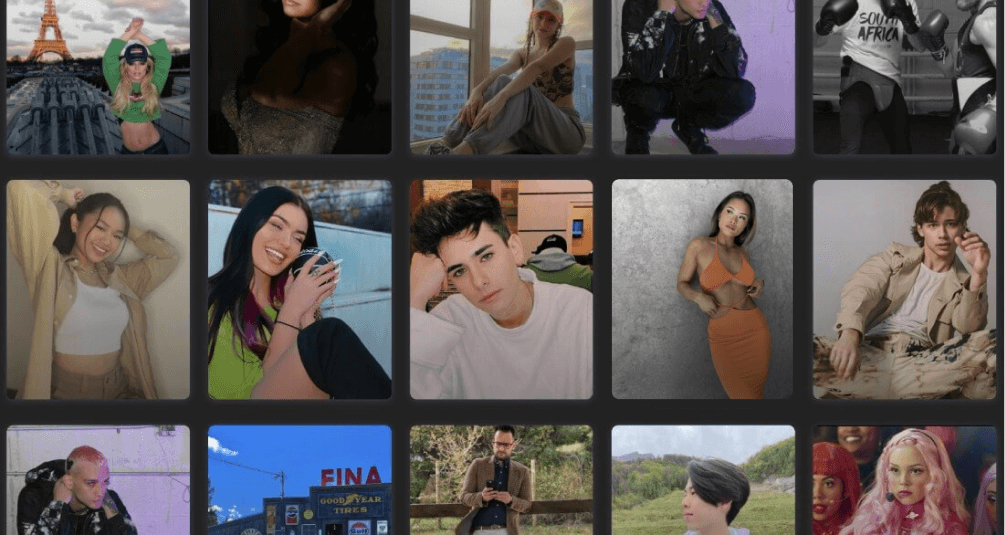 Dedicated branded content
Some YouTube sponsorship deals go way beyond an integrated segment. Influencers can also create dedicated content that's entirely built to promote a brand or its products/services, including things like:
Product hauls

Product reviews

Product explainers

How to tutorials

Unboxings
According to research, the most popular type of branded content in 2021 was an integrated segment (45%), followed by introduction segments (32%), the description only (19%), and lastly, dedicated content (just 0.20%). So although branded content does vary in type, integrated segments are most common. Dedicated branded content like paid reviews are usually created by mega influencers (those with 1m+ followers) or influencers who are well-known as professionals in their industry like NikkieTutorials, PewdiePie, and so many others.
Why Are the Benefits of YouTube Sponsorships
So what are the benefits of taking part in a YouTube sponsorship – especially for small channels and micro influencers?
Benefits For YouTubers:
Easy money - YouTube's monetization policies are pretty strict, but having a paid sponsorship means you'll make some money no matter what – and filming a quick segment shouldn't take too much time or effort.

Exposure - As part of your sponsorship agreement, you can ask for your branded videos to be shared on their social channels to increase your own following.

Free products - We all love a freebie, right? Most brands will send you their products for you to try beforehand. They want you to share your genuine thoughts and opinions.

Potential collaboration – If your content is a success, who knows what the future holds? You might even land an affiliation contract that'll bring in even more money.
Benefits For marketers:
YouTube sponsorship is a two-way partnership. Here are the top benefits for marketers. In other words, the reasons they want influencers like you on board.
Build brand awareness - YouTube is a powerful platform to increase brand visibility. In fact, 80% of social media users admit to completing a purchase after seeing an influencer recommend it. Plus, over 50% of consumers think word-of-mouth and social media are the best ways of discovering new trustworthy brands.

Expand audience reach - With 694,000 hours of YouTube videos being streamed every minute and over 2 billion users that log into the site each month, rest assured there's plenty of opportunity to grow an audience of already-engaged consumers.

Generate conversions – Influencer marketing has 5x higher conversion rates than standard YouTube ads. These kinds of figures speak for themselves!
Build credibility - YouTubers are a reliable real-life source of positive product reviews. In fact, 6 in 10 YouTube subscribers feel inclined to follow purchase advice from their favorite YouTube creators.
Are you a business searching for a YouTube influencer? If so, finding the right content creator for your brand campaign is simple with us. Join as a brand today and start searching our network of vetted influencers.
How to Get Sponsored on YouTube
Interested in growing your channel and getting paid whilst you're at it? Here's how you get sponsored on YouTube quickly and by a brand that suits you to a T.
Reach out to brands
Don't be shy about taking the direct approach. Find the contact details of brands you know are already looking for a sponsor and send across a pitch explaining why you're a good fit. Putting yourself out there confidently is key. Just make sure you've got plenty of example content for them to check out.
Network and socialize at industry events
If you're serious about finding a sponsor, another great way of getting your name out there is attending events and conventions – they're a great way to get new content ideas and find connections by networking amongst peers. You never know what business owner might be sitting next to you at one of the workshops.
There are plenty of influencer marketing events taking place around the world. Have a browse and take your pick.
Grow your number of subscribers
We recommend having a minimum of 1,000 subscribers before you start looking for a sponsor. The bigger your following, the better brand exposure you offer those sponsoring you. So before you start reaching for the skies, focus on growing your channel first by:
Finding your niche and defining exactly who your target audience is.

Making top-quality content that wows. Be consistent with your upload schedule too.

Polishing up your channel and making it look professional (ie. creating eye-catching thumbnails and writing top-grade video descriptions). Don't forget tags too!


Sign up for Collabstr
If you're having trouble finding a sponsor by yourself, sign up to Collabstr today where you can showcase who you are, what content you're up for making, and why you're a good fit for so many unique brands.
How it works is pretty simple too. Create a personal page and list your social links for brands to check out. The offers will soon fly in, as plenty of brands hire influencers on YouTube. And once they do, you can start earning money straight away and easily manage your deals with our foolproof, easy-to-use platform.
How Much Do Sponsors Pay YouTubers?
The amount influencers are paid for their YouTube sponsorships mostly depends on two factors: the size of your following (ie. how many subscribers you have and your average no. of views) and the type of branded content you're creating (eg. integrated video, dedicated, etc.). According to research from Shopify, the average sponsorship rates look something like this:
$100 per post for nano YouTubers (1,000 to 10,000 followers).

$900 per post for micro YouTubers (10,000 to 50,000 followers).

$3k+ per post for macro YouTubers (500,000 to 1 million followers)

$10k+ per post for mega YouTubers (1 million+ followers)
On average, YouTubers make $10 - $50 per 1,000 views from sponsorship alone. That's nearly 10x more than you'll make from YouTube ads (if your content is even monetized in the first place – that means sticking to advertiser-friendly rules like profanities and no sexually explicit content).
You can also take a look at what other YouTubers are charging for sponsorships by using our YouTube influencer money calculator.
Wrapping up
It's worth looking at YouTube sponsorship as a 'one-hand washes another' situation. Whilst brands investing in sponsorships will reap the benefits of brand exposure, you as influencers get the chance to make money and boost the exposure of your own channel whilst you're at it.
Whether you're a brand or a content creator, the Collrabstr platform makes finding a YouTube sponsorship deal effortless. We're loved by over 60,000 content creators and 20,000 brands worldwide – and you can be one of them today. Find out how it works today.
Get Digital Marketing Tips Directly to Your Inbox
Collabstr sends newsletters every 2 weeks with the newest trends, tips, and tricks in digital marketing.