There's nothing worse than spending days on planning and executing the perfect TikTok video just for it to barely have any views. But can you change this? Of course!
TikTok's algorithm is quite unique because the platform has higher engagement than Instagram or Youtube. For example, any user's video has the potential to go viral no matter what their follower count is. So, you don't have to worry too much about building your following to get more views.
You need to understand what makes TikTok tick to get more views. At Collabstr, we work with thousands of content creators daily, this helps us get a unique insight into what works when it comes to getting more views on TikTok. So, read on to find out how you can boost TikTok views for your business.
What Counts as a "View" on TikTok?
Views are measured differently depending on the platform you're using. With TikTok, it's pretty simple: as soon as your video plays for at least five seconds, it's considered as a view. And this is why making sure your content appears on the For You page is quite important because the videos play automatically as users scroll.
If your content is left to loop or users come back to watch your video again, this is counted as new views. However, watching your own videos on your account doesn't count as views. Ultimately, more views indicate a wider reach.
TikTok can easily discover if you're using bots to increase your view count. If this happens, your view count for that video is immediately taken down to zero. You want your views to be fully organic to show your real value.
Fortunately for you, users don't have to watch your videos to the end for you to rack up views. But it's still important you encourage it because the TikTok algorithm will see your content as more valuable.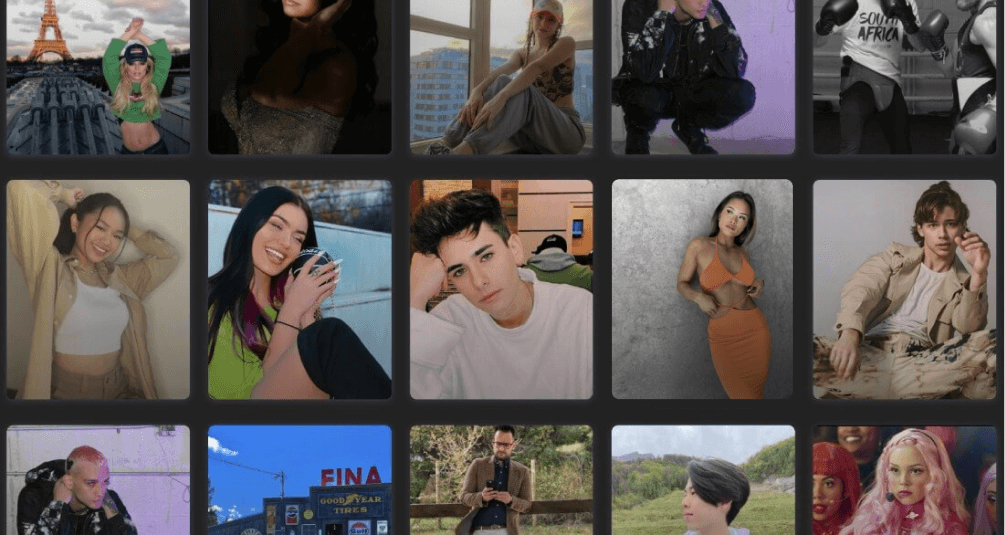 Why Are TikTok Views Important for Your Brand?
Increase brand visibility: It's easy to underestimate using TikTok as a business. However, you'll be doing yourself a disservice if you do so. Over one billion people globally are tuning in to TikTok monthly to learn something new or be entertained. Your brand can be discovered by audiences you never considered reaching out to before, and you can form meaningful connections with them to improve your brand image.
Relatability: A unique factor TikTok offers its users is relatable and mostly humorous content. It's one of the reasons why many people report losing track of time on TikTok. Noticing this as a brand pushes you to move away from traditional ads that people often skip through and towards a more creative, seamless, and relatable content strategy that people will enjoy.
Reach your target market faster: TikTok has the second most-engaged users out of all social media, showing how you can reach your audience in a shorter time. The best part is that your target audience doesn't have to be following you to see your content. This is now where your TikTok content strategy to gain more views comes into play.
How to Boost Your TikTok Views: 9 Essential Tips
Identify your target audience
To find the audience you're aiming to attract, you should be looking at what attracts them instead of who exactly they are. This means connecting with subcultures or different groups who share similar interests so that you can transcend limiting demographics like gender, age, and location.
Once you've done this, you can look at what content these different groups engage in and the hashtags they use and follow. This will give you a good starting direction for creating your content and the captions that work.
Although any TikTok account can view their likes, views, and reshares, creating a TikTok Business / Creator account gives you access to your detailed analytics. You can get an in-depth view of your audience, who is engaging with your content, and which specific content is working for you.
Be mindful of your captions & hashtags
The captions and hashtags you use should never be underestimated because they help the TikTok algorithm put your content in front of those who may want to see it. Besides attaching a few hashtags that correspond with your content, you can also look at the currently trending hashtags that receive billions of views and include one or two of those.
With TikTok captions, you only get 150 characters to be creative. Your caption can be a conversation starter to encourage users to add their comments, boosting your engagement and reach. Ultimately, your caption should be convincing people to enjoy your video to the end.
Consider developing a TikTok SEO strategy to optimize your content for the For You page. You can include specific keywords in your caption that will rank your videos and attain more long-term views for your brand's page.
The shorter, the better
In 2022, the average adult's attention span is only 8 seconds. So, the key to maintaining people's attention and allowing them to watch a full video is to keep it short and sweet. If you do it well, your audience will be craving your videos and looking forward to whenever you post.
You can aim to keep most of your videos 7 to 15 seconds long. When your videos are short and engaging, there's a much higher chance that people will come back and rewatch or share with others. Additionally, the TikTok algorithm will prioritize videos that have high completion rates.
Keeping it short also helps you create more valuable and impactful content because there's no time for waffling or irrelevant information.
Don't underestimate trending sound effects
TikTok is well-known for popularizing different music and sounds, and 68% of TikTok users will remember a brand if they use sounds they enjoy. It's usually sounds that are catchy and easy to lip sync to.
Using trending sounds effects promotes your videos to others who have watched different videos, including those sound effects. A tactic that some TikTok creators use is adding a trending sound but at a very low volume. This can trick the algorithm into pushing your content.
Create valuable & educational content
TikTok isn't only for fun and games. People also enjoy valuable recommendations and bite-size educational content that can help them in the long run.
Whatever your niche is, you can always share useful 'Did You Know?' type information with your audience to help them get to know your brand much better. There's even the hashtag #LearnOnTikTok, with over 400 billion views that you can include with your educational content.
If you're finding it difficult to come up with valuable and educational content yourself, Collabstr can help you find content creators that are experts in their niche. Just browse through our different content categories to get started.
Use TikTok features
The platform offers more unique sharing features that encourage more content interaction than other platforms. TikTok's Duet feature is one of these. You share a split-screen with another video on TikTok, and you can include your reaction, commentary, or hot take. It works because it allows you to capitalize on a video that's already popular.
The Stitch feature is another one you can use to splice together multiple TikTok videos from other accounts to create an original video. You can include a total of 5 seconds of another user's video in your TikTok. This also works because it promotes collaboration, and you can reach viewers who enjoyed the video you're collaborating with.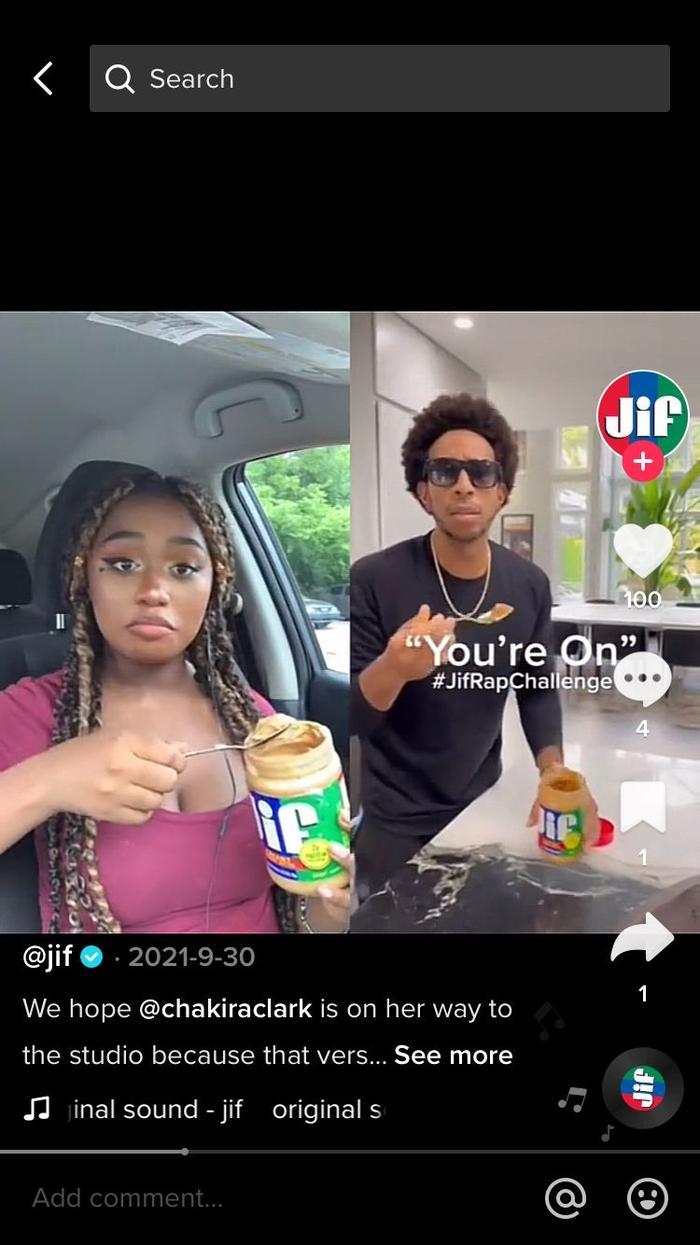 Collaborate with influencers
Teaming up with TikTok influencers can benefit your brand because you can reach a much wider audience and get more views.
Influencers also have the power to make your product trend, as more people will want to join in the conversation and post videos of themselves trying your product too. Research from Ubiquitous has found that a single viral video can elevate searches for a brand by up to 400%.
It's important to keep it relevant, though. It makes no sense to choose to collaborate with an influencer whose brand or content does not align with yours. You want to be intentional about choosing the right influencer that proves the value of your brand to their audience. Fortunately, Collabstr can help you with that.
Promote your TikToks on your other social media channels
Sharing your TikToks on other social media platforms gives you a chance to gain views from those who aren't even on TikTok. You can attach a snippet or link to your Instagram stories, Tweets, and Facebook feed.
Doing this can make sure you don't leave out any of your customers and potential customers from viewing your valuable content.
Post at the right time
In order to get the views you want, you need to make sure you're posting when people will see it. The best way to know the right times to post is to follow your insights. Your TikTok Business analytics will show you when your users are usually active, so you can develop a reliable posting schedule.
Engage with your audience
People appreciate brands that take the time to answer their questions in a timely manner and respond to general comments. The more engaging you are with your audience, the more they'll remember your brand and hold it in high value.
You can like and comment on other users' videos who post content that's within your niche, and chances are you'll gain more recognition for your page. You'll also gain more views when you build a support network because users will notice your content more. They can even start searching for your videos because you're so socially involved.
Conclusion
Don't be disheartened if your content isn't getting the views you want because you can always turn it around. As we navigate the digital age, trends, tactics, and algorithms are always changing. So make sure to follow our tips, and you'll be on the right track.
Make sure to analyze your insights, use the right hashtags and captions, engage with your audience, collaborate with influencers, and always keep your content valuable.
Get Digital Marketing Tips Directly to Your Inbox
Collabstr sends newsletters every 2 weeks with the newest trends, tips, and tricks in digital marketing.