Did you know that according to Statista, direct-to-consumer eCommerce sales are projected to go from 76.6 billion in 2019 to 212.9 billion by 2024?
When you're selling consumer packaged goods (CPG) straight to consumers, you'll need your own marketing strategy to get eyes on your CPG product and win over customers in this growing sea of competition.
At Collabstr, we'll give you an overview of everything you need to know about CPG marketing, from developing your strategy to working with influencers.
What is CPG marketing?
CPG marketing is the process of promoting and selling consumer packaged goods (e.g., food, drinks, cleaning supplies, health and beauty products, etc.) to consumers. The goal of CPG marketing is to increase brand awareness, show people how your product can add value to their lives, and then convince them to keep buying it.
This can be done through a variety of channels (traditional ones being brick-and-mortar stores, TV commercials, print ads). But now that 75% of CPG shoppers use digital channels to browse, many CPG companies are focusing on online promotional tactics – like working with influencers, developing a strong social media presence, and creating targeted content.
Red Bull is a good example of this switch. With over 420 million views on TikTok, their action-packed videos are crushing it on the platform. They've managed to amass 6.8 million followers and 110.6 million likes, making them one of the most followed branded accounts on the platform.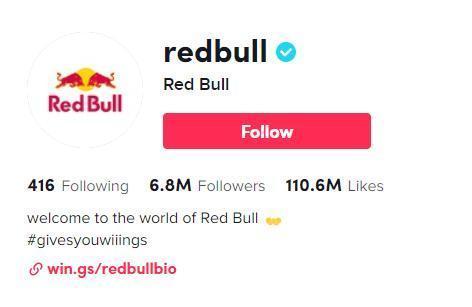 This kind of content ties the Red Bull energy drink to thrillful physical activity, continuing the narrative that their brand is the go-to for active, adrenaline enthusiasts and bee-busy employees.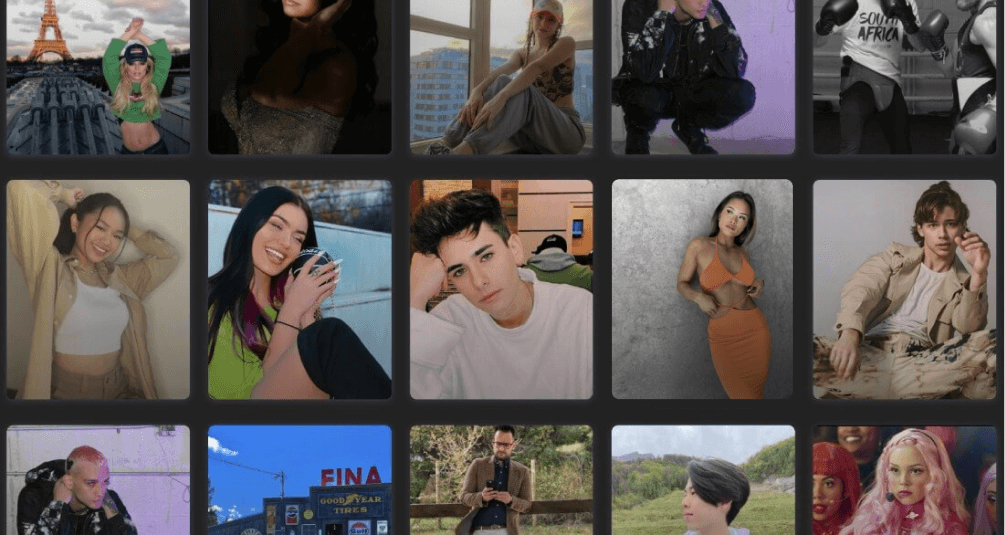 Why should you use CPG marketing?
When it comes to consumer packaged goods, you need to remember that customers have an unlimited number of competitor options and zero switching costs.
CPG marketing allows you to find ways to stand out from the competition and make your product top-of-mind for consumers.
Here are some other compelling factors:
At the direct-to-consumer level, CPG marketing can become more targeted with heaps of data (instead of expensive broad-based demographic marketing such as TV ads). This makes it easier for you to integrate your product and brand into a customer's day-to-day.


For example, the Gatorade Gx app reinforces the brand as a performance drink while connecting with consumers in the context of physical activity. The app can provide standalone value, as well as exclusive offers and promotions, in exchange for consumer interaction (more data and insights). This can be valuable data that the brand can use to better understand and target its customers.
By aligning your product campaigns with relevant trends and the right influencers, you can build a stronger presence in your niche. With platforms like Collabstr, you can find the right people to create user-generated content for your CPG products and engage with the audience in your niche on a regular basis. You can save some time with campaign creation and work with influencers at scale using our free influencer campaign brief template.



According to many studies, retaining your existing customer base is 5x cheaper than acquiring new ones, and just a 5% increase in retention can increase profits from 25-95%. By fostering loyalty through CPG marketing, customers are much more likely to stick with your brand next time they need to restock. Working on your online presence can be an incredible way to create a brand people want to follow.


How is CPG marketing different from regular marketing?
While the basics of marketing still apply to CPG marketing, there are a few key ways in which it differs from other types of marketing.
Brand loyalty is more critical
A McKinsey post-pandemic report shows that people are more willing to switch brands if they're offered more convenience or value. Since there are always new products hitting store shelves, there's greater stress on CPG companies to find ways to stand out and build customer loyalty.
Kylie Cosmetics and Fenty are good examples of CPG marketing done right. Both brands foster incredible customer loyalty by leveraging die-hard audiences of established influencers and celebrities. For instance, here's a contest Fenty recently organized that received a lot of engagement from influencers with relevant, sizable followings.
Product shelf life
The average shelf life of a CPG product is less than three years. This means that CPG marketers need to be especially aware of trends and be quick to adapt their marketing strategies accordingly.
Low-involvement product
CPG products are typically low-involvement, meaning that consumers don't usually spend a lot of time thinking about them before making a purchase. CPG marketers need to find ways to grab attention and stand out from the crowd.
Best practices for a successful CPG strategy
What tools can you use for digital CPG marketing?
Web analytics tools (e.g., Ahrefs, Search Console, GA) – to track site traffic, understand user behavior, and measure conversions



Social media management software (e.g., Flick, Later, Hootsuite, Sprout Social) – to help with social media listening, scheduling, and reporting. With tools like Flick, you can find the most relevant hashtags for your CPG products, and Later helps you to visually schedule and plan your social media posts.



Influencer marketing platforms (e.g., Collabstr) – to connect with relevant influencers and collaborate on content. Remember to double-check their engagement rates to ensure you're tapping into an active audience. And if you want to check if their rates are fair, use our influencer price calculator and input their platform, category, and follower range to find the average (based on 60,000+ influencer rates).



Email marketing software (e.g., Mailchimp) – to cultivate email lists and send automated marketing content to nurture leads and engage with your community.


Use partnerships to quickly build social proof and authority
The demand for influencer marketing has been growing rapidly – going from 1.7 billion in 2016 to $16.4 billion in 2022. A Facebook-funded survey (among other research), revealed that twice as many customers prefer influencer advertising over traditional advertising.
If you look at makeup shoppers (aged 18-34) as an example, 44% say creators affect their purchase decisions. This is important for CPG companies because it shows a profitable avenue of promotion that they can tap into through the right channels.
To make the most out of influencer marketing for your CPG products, you'll want to:
Build relationships with the right creators. You'll want to partner with authentic creators who are relatable so you're more likely to drive consideration for your product. How do you find these influencers? Hop on platforms like Collabstr where there are thousands of creators looking to partner with eager brands. Just type in keywords relevant to your niche in the search bar and select the platform you're looking to promote on. Then browse your options, reach out, make a payment, and receive the deliverable – all in one platform. While you're at it, make sure you have an airtight influencer contract ready using our template. For instance, finding relevant makeup influencers is as easy as going through that category on the platform.



Make sure that the content is helpful, transparent, and relatable. Consumers can spot inauthentic content from a mile away. When you're working with an influencer, make sure that they actually demonstrate how the product can be useful, as well as how it can serve their values and interests – which should align with your audience. You don't want to come off as too salesy, it should seem like the influencer is sharing your CPG because they actually like it.



Choose the right platforms. It's not just about building relationships with influencers, but also making sure you're promoting on the right platform. Not all platforms are created equal and each has a different audience. For example, YouTube has a big DIY community and focuses on long-form storytelling, while Titkok is catered more to Gen Z and short-form content. Make sure you do your research on which platform makes the most sense for your product.


Take note of all your distribution channels - offline and online
Direct-to-consumer: This is the new wave for most CPG companies. If you're selling DTC, then you'll want to make sure your website is up and running, and easy to navigate. Make sure your product descriptions are on point, you have high-quality photos, and consider using video as well. You'll also want to have a strong social media presence so you can drive traffic to your website.



Local convenience stores: Since people are increasingly shopping online for groceries, they're turning to local convenience stores for quick fill-ins. The convenience store channels are also an effective way to test product success. People are more likely to try a small bottle of a new flavor than purchase a 12-pack right off the bat at a grocery store. For example, Nestle launched their premium water product, Acqua Panna across 45,000 convenience stores, which ultimately increased its product sales by 7.3%.


E-commerce marketplaces (e.g., Amazon): Platforms like Amazon can be an effective way to reach a larger audience for your CPG products. In fact, 63% of consumers start their product searches on Amazon. You can also tap into powerful data insights that can help you make informed decisions about your product offerings and marketing strategies (like which titles and keywords to use, which pages get the most clicks and why etc.). Amazon also recently began expanding the Amazon influencer program, which allows influencers to create storefronts where they can advertise products to their audience. While Amazon influencers are still quite new, this can surely become a lucrative channel for any consumer-facing brand.


Understand your niche and target audience
In order to create content that will resonate with your audience, you need to first understand who they are and what they're interested in. You'll want to examine:
Customer values and interests.



Customer location.



Product demand.



Pricing strategies.


For example, if you're selling organic baby food, your target audience is likely parents who are health-conscious and live in urban areas. They're also willing to spend more on quality products for their babies. For example, Ready, Set, Food! Managed to increase their profit margins by 35% after offering product subscriptions on their food allergen training kits for babies.
Additionally, knowing your audience not only helps you create your own content but also makes influencer whitelisting a more profitable strategy. This is when you allocate ad spend to push organic content from influencers (still under their name) to your (now clearly defined) target audience. It's a fast and friendly way to reach your market with relevant CTAs without worrying about usage rights and licensing. You can explore content to do this by surfing our influencer marketplace for relevant creators.
Choose a pricing structure based on your niche
Not all CPG products are priced the same way. There are three common pricing structures for CPG products:
Premium: This is when a product is priced higher than the competition because it's seen as a luxury item. For example, La Mer skincare products are considered premium because of their innovative formulas, personalized shopping experiences, and sustainability efforts, which justify the high price point.



Mid-priced: These products are priced in the middle of the pack. They're not the cheapest, but they're also not the most expensive. For example, Dove soap is a mid-priced product.



Discount: These products are priced lower than the competition in order to attract budget-conscious consumers. For example, store-brand products are often priced lower than name-brand products.


Some considerations when pricing products: How much can you increase prices? Is there a way to save money by reducing package sizes? Can a price increase replace lost sales? In order to answer these questions, CPG data analytics is crucial.
You may want to consider subscription pricing as well – which can be particularly effective with perishable goods. Just take a look at the Dollar Shave Club. They've completely disrupted the razor market by offering a convenient subscription service.
Bundles are a smart option too. Consumers love getting a deal, so consider packaging together some of your products at a discounted price. Fenty does this really well with their different bundles that are significantly cheaper than if the items are bought separately.
The pricing structure you choose will be based on your product, target audience, and overall business strategy.
Analytics and metrics
In order to create a successful CPG marketing strategy, you need to track your progress and measure your results. This means paying attention to analytics and metrics. Some of the things you'll want to track include:
Website traffic.



Social media engagement.



Sales figures.



Conversion rates.


You can use Google Analytics to track your website traffic. For social media, you can use a platform like Sprout Social to track your engagement. And for sales figures, you'll want to track your overall revenue as well as your gross margin. By tracking these metrics, you'll be able to see what's working and what's not so you can fine-tune your CPG marketing strategy and pricing.
Get Digital Marketing Tips Directly to Your Inbox
Collabstr sends newsletters every 2 weeks with the newest trends, tips, and tricks in digital marketing.