In 2022, Affiliate marketing is slated to be a $12 billion industry. With the industry growing 10% year over year, it's a great way to make money online. Over 69% of affiliate marketers claim SEO drives the most traffic to them. So, to take advantage of this roaring industry, you need to ensure that your affiliate marketing strategy is SEO-friendly. In this article, we will discuss some tips that will help you improve your affiliate marketing strategy and get more traffic to your website.
Choose the Right Keywords
One of the best ways to ensure that your affiliate marketing strategy is SEO-friendly is to choose the right keywords. In line with this SEO company in Las Vegas, using the right keywords in your content will help Google understand your website and improve your rankings in search engines.
To find the best keywords for your website, you should research keyword trends and use tools such as Google Keyword Planner or AHREFS. You should also consider using long-tail keywords as they are more specific and have a higher chance of ranking in search engines. Ensure that your keywords are related to your content and have a high search volume.
Optimize Your Content
Another important step in improving your affiliate marketing strategy with SEO is to optimize your content. You should ensure that all the content on your website is well-written, relevant, and informative. Additionally, you should include keyword phrases throughout the text. This will make your page easier for search engines to crawl and help it rank higher in the SERPs.
You should also focus on creating content that provides value to your readers. This will help build trust with your customers, which is essential for any successful affiliate marketing strategy. For instance, you can provide informative blog posts and videos that answer common questions your target audience might have.
Build Quality Backlinks
Backlinks are an essential part of any SEO strategy. They are links from other websites to yours, which not only help you increase your domain authority and build trust with search engines. As such, it is important to focus on building quality backlinks to your website.
You can use various methods to gain backlinks, such as guest blogging, directory listings, and social media posts. However, ensuring that the websites you are getting links from are relevant and of high quality is important. Additionally, avoid using link-building techniques that violate Google's guidelines, as it can do more harm than good.
Leverage Featured Snippet Opportunities
Featured snippets are boxes that appear at the top of SERPs, which contain a summary of the answer to a user's query. They can be an effective way to increase your website's visibility and drive more traffic to it. Ensure that they are done correctly and are relevant to your content topic. Also, you should focus on creating content that answers questions people are searching for.
You should consider using structured data on your website to use featured snippet opportunities. This will help Google understand your content better and make it easier for them to pull information from your website when creating featured snippets. Additionally, you should use heading tags such as <h1>, <h2>, and <h3> throughout your content, as this will give search engines an idea of the structure of your page.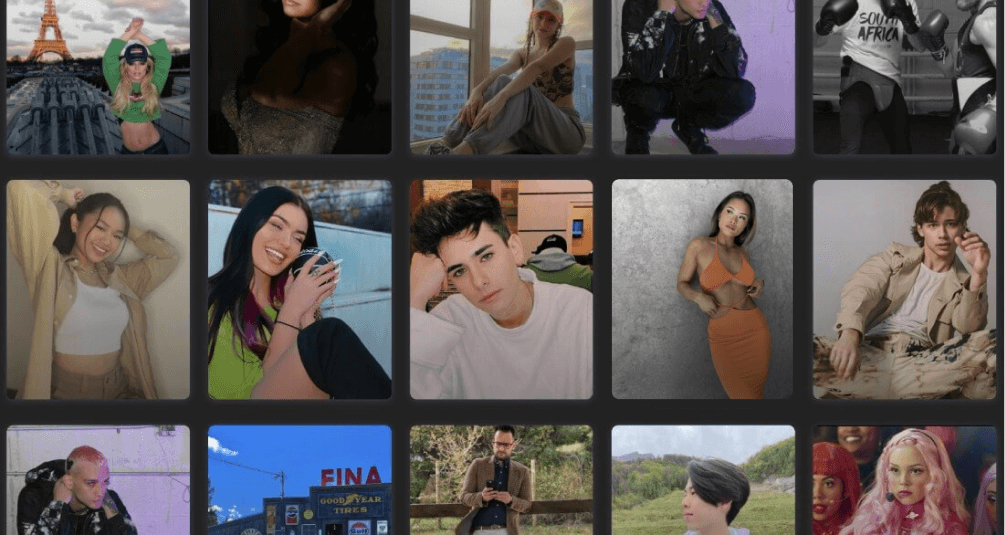 Get and Improve Competitors' Best Content
To improve your affiliate marketing strategy with SEO, you should analyze your competitors' content. This will help you identify their best-performing pages and create content that is better than theirs. You should also look for potential link-building opportunities that may benefit your website.
There are various ways to improve the content, including adding additional information, making it more informative, and optimizing the keywords. You should also consider adding visuals to your content, as this will make it more shareable and improve user engagement. For instance, your content can include images, videos, and infographics.
Consider Internal link Optimization for New Articles
Internal link optimization is the practice of optimizing internal links on your website. You should ensure that any new articles are linked to relevant pages on your website. This will help search engines and users navigate your site easily and boost its ranking in the SERPs. Additionally, it can help you improve user engagement, as users will be more likely to explore other pages on your website.
When optimizing these links, consider using relevant anchor text to the page you are linking to. Additionally, avoid using generic phrases such as "click here" or "visit this page." This is because these phrases do not provide any context to search engines and are unlikely to help your website rank. Besides, Google can penalize you for using these phrases, which can be seen as manipulation tactics.
Run Readability Optimizations
Search engines use readability to determine the quality of your content. It is important to ensure that your content is easy to read and understand. This will not only make it more likely for users to stay on your website but also increase the chances of them sharing your content.
To optimize the readability of your content, consider using shorter sentences and paragraphs. Additionally, break up your content into different sections using headings and subheadings. This will make it easy for users to scan the page and find the information they want quickly.
Additionally, ensure that you use simple words and avoid overly technical terms or jargon. You should also consider adding visuals such as images, videos, infographics, and GIFs to break up the text. This will make your content more engaging and easier to understand.
Consider Increasing Visibility With Quora
Quora is a popular question-and-answer platform that can help boost your website's visibility. You should consider answering relevant questions related to your niche or content topic. When doing so, make sure to include a link back to your website in the answer.
This will increase your website's exposure and build trust with potential customers. Additionally, users on Quora are likely to be interested in the topic and may visit your website or even make a purchase. However, ensure not to overdo it, as spammy links can harm your website's reputation.
Update Your Old Content
Most websites have a lot of old content, either outdated or no longer relevant. This can negatively affect your website's performance, as search engines prefer fresh, up-to-date content.
To ensure that you provide the best experience to users and search engines, consider updating your old content regularly. This will help make sure it is accurate and relevant. Additionally, you can use this as an opportunity to update the keywords and optimize your content for SEO. For instance, you can add additional keywords, optimize the meta descriptions, and add internal links.
Track and Monitor Your Results
Finally, it is important to track and monitor the results of your SEO efforts. This will allow you to identify which techniques are working and which need to be improved. You should set up analytics on your website so that you can track the performance of each page on your site. You can also use tools such as Google Search Console and SEMrush to track your progress and identify any areas that need improvement.
Tracking your results will also help you determine if your SEO efforts are making a difference in your affiliate marketing strategy. This way, you can make the necessary adjustments to ensure you get the best results. For instance, if your traffic is increasing but your sales are not, you may need to adjust your keyword strategy or optimize your content.
Improving your affiliate marketing strategy with SEO is important in driving traffic and increasing sales. Researching keywords, optimizing content, and building quality backlinks can help you get more visibility in search engines. Additionally, tracking and monitoring your results will help you determine which strategies are working and which need to be improved. Follow the tips above to ensure that your affiliate marketing strategy is SEO-friendly.
Get Digital Marketing Tips Directly to Your Inbox
Collabstr sends newsletters every 2 weeks with the newest trends, tips, and tricks in digital marketing.