It isn't widely known how hard influencers and content creators work to build trustworthy relationships with their audiences. But it's important to remember this because when they recommend brands, their followers actually listen.
If you want your brand to succeed you need to have influencers on your side. One of the best ways to do this is host a unique influencer event that will encourage these creators to want to work with your brand for a long time.
In this Collabstr article, we're going to show you the importance of influencer events for your influencer marketing strategy and give you our top tactics to help you host a successful event.
Let's dive in!
What is an Influencer Event?
An influencer event is organized by a company or brand with the main purpose of connecting with its influencers. These unique events give influencers an exciting opportunity to get to know a brand on a deeper level, create buzz and awareness for new products, and connect with other influencers who are already involved with or may be involved with the brand in the future.
Brands can also leverage influencer events to bring more attention to their products and services. Ultimately, influencer events are meant to be fun and memorable so that they leave a create a lasting impression on influencers and the brand as a whole.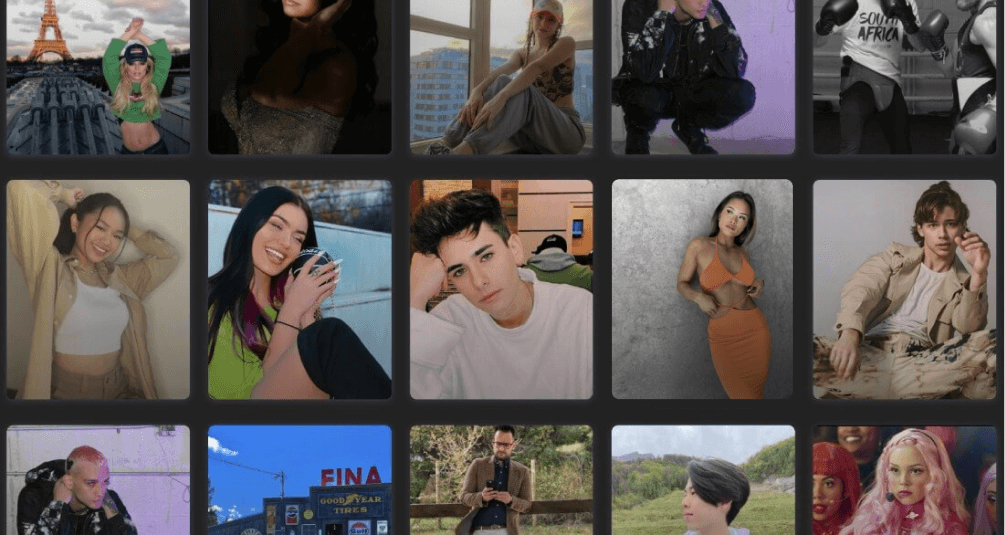 Why is Hosting an Influencer Event Important?
They build long-term partnerships
When it comes to creating a successful influencer marketing strategy, you need to think long-term. People tend to prefer influencer recommendations over brand ads because of the authentic connections influencers build with their audience. So, to get ahead you also need to prioritize creating genuine relationships with your influencers so the content they create for your brand comes off as more authentic.
By providing a positively memorable experience for your influencers, you can encourage strong relationships that will last longer than one or two posts.
Build trust with an influencer's loyal following and expand your audience
By hosting influencers at a worthwhile event, your brand has the opportunity to benefit from the valuable relationships they have with their audiences. Micro-influencers can be especially beneficial here, as they tend to have a higher rate of engagement with their audiences. Once these varying audiences see that their favorite content creators are attending your event, this can add some credibility to your brand as a whole.
Granted, you shouldn't expect a host of new customers overnight. With influencer events, you're in it for the long game by building up long-term partnerships with influencers, which should bring in a steady stream of new customers over time.
Generate content
Influencer events organically encourage a large amount of content. Especially when they are executed well. Although you won't have much control over the user-generated content, it's amazing for creating buzz around your brand if your own content is lacking.
Influencers are usually excited about sharing their experience getting ready for an event and showcasing what the event has in store for them. This is the perfect opportunity for you to plan an event that shows what your brand is about and why you stand out from others.
Examples of Influencer Events
Tastemaker Conference
This conference has a keen focus on cuisine and invites a variety of food influencers, bloggers, and creatives to take part in keynotes, conferences, and workshops for a variety of topics.
TBEX Europe
The event for travel creatives, including journalists, bloggers, influencers, and more, TBEX presents an opportunity for all attendees to network and learn with a host of workshops and conferences. Plus, it has coverage from some of the largest networks the world over, including the BBC and The Travel Channel.
How to Host a Successful Influencer Event
Now that we've established why hosting influencer events can be amazing for your brand, let's take a look at the best practices you should take to make sure your next event is a success.
1: Set your event goals
The first step to creating any memorable influencer event is to determine the goals you want to achieve for the event. This helps you make sure you include all the right tactics and activities that will make your event a real success.
You can start by addressing these questions with your team:
What type of experience do you want to provide for your guests?

Which type of influencers do you hope will attend?

What are you hoping to gain from the events? (e.g., more exposure new influencer collaborations, more sales, or awareness for a new product.).
2: Select a fitting theme
A great theme is going to help your event stand out and add some anticipation for what your guests can expect. After all, the more enjoyable or aesthetically pleasing an event, the more influencers will be inclined to create content surrounding it.
The XIX Vodka launch party had four cohesive themes running throughout their event space. These themes included black & white, the 1920s, Winter Wonderland, and Futuristic Tokyo. This worked well for the brand because it created a unique club experience that reflects the vodka brand well. The best part was that these four themes each had their own space in the venue to give the guests a more varied space to interact with and experience.
3: Budget
Establishing your budget will ensure that you can host a successful event within your financial lane. Make sure to budget for:
Venue & decor

Food and drinks

Fun activities

Entertainment (e.g., live performances)

Free gifts for every guest

Hiring professional photographers and videographers

Transportation for easy access

Accommodation (if you host a brand trip)
Your budget also helps you determine if influencers can bring a plus one. What are the benefits of bringing a plus one? Well, plus ones can either be other influencers or friends of influencers who are regular people. Both groups would be willing to post content about your event, which gives you even more exposure to a wider audience.
4: Find a suitable location
The location you choose is definitely going to depend on your budget. You can use platforms such as Peerspace to find great venues in your area.
If you have a large enough budget and want to create an extremely memorable experience, you can plan a short brand trip. Tarte Cosmetics devotes a hefty budget to its influencer events. The brand flies YouTube and TikTok vloggers, as well as Instagram beauty gurus, to exotic destinations such as Bora Bora, Turks and Caicos, and Dubai. Tarte's influencer events are well known because they unify all the influencer posts with the hashtag #trippinwithtarte. The luxuriousness of these trips definitely guarantees that content creators will produce amazing content that brings more exposure to the brand.
5: Consider inviting influencers outside of your immediate niche
It's a clever idea to invite an interesting array of influencers from related niches to your event so that you can reach a wider customer base. Start researching all the different influencer markets that relate to your brand.
For example, when the fitness brand Gymshark hosts influencer events, they don't only invite fitness influencers and athletes. They also include fashion and lifestyle content creators who showcase their 'regular' gym routines on their platforms. This makes the brand seem more relatable to a wider customer base that isn't just workout enthusiasts.
To help make your influencer guest list a breeze, consider looking through Collabstr's extensive library of influencers. You can find out who covers audiences you'd like to reach and which influencers are connected to boost the buzz of your event. Fortunately, you don't even need to worry about waiting to get their contact information you can speak to them directly from our platform!
6: Create an influencer event schedule and share it with your team
While you want your influencers to enjoy themselves freely, it's best to create a schedule to give your event some direction and to avoid confusing your guests. You can keep it as simple as possible so that if plans go off course, it doesn't affect the event as a whole. Both your team and the guests should have a program handy before the event.
The important aspects of scheduling are the welcome time (where you might want to provide welcome drinks or gift bags), any speeches, tutorials on new products, group activities, meal times, and the final thanks.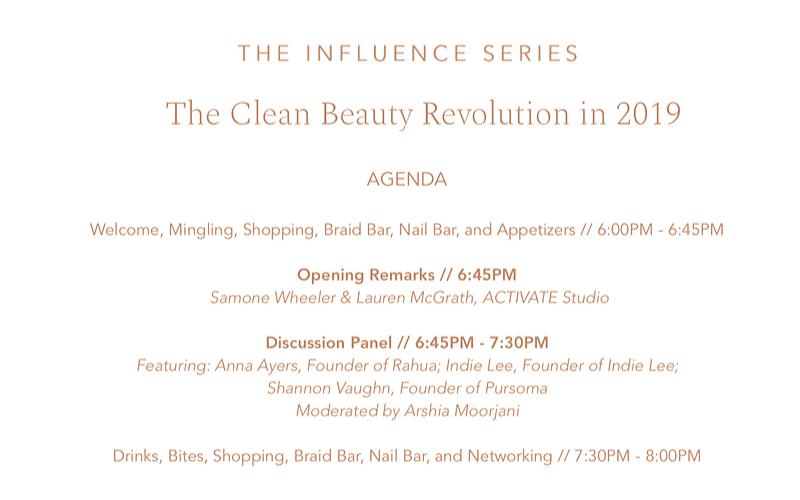 7: Invite influencers through personalized messages
Many influencers have spoken about not attending certain influencer events because the emails they received were too generic, so they didn't know whether they were legit. So, the best way to ensure influencers respond to your invites is by personalizing them as much as possible. Let them know exactly why you chose them and how they can benefit from attending.
8: Add your branding touches
Adding your brand stamp to various parts of your event and providing generous swag bags of your products will help your guests remember that they are here for your brand. It also helps with external exposure because your influencers' audiences will also see your brand's logo in all the posts.
For example, at a Sol De Janeiro x Anitta product launch event, the drinks were branded with the theme of the new launch. It was an especially great touch because it added to the identifiable beach theme that the brand is known for.
9: Make sure it's fun!
Making sure to include enjoyable and memorable activities at your influencer event is extremely important. Influencers get to attend many events, and if yours is just like the rest then you're not going to be remembered.
Group activities are great ones to prioritize because it encourages collaboration between influencers and helps you build a supportive community for your brand.
Here are some interesting activities you can include at your next influencer event:
Photo booth - this gives the perfect opportunity for photo ops

Show behind the scenes of a new product

Stalls where guests can play games to win prizes

Live performances

Wellness activities (e.g., group pilates class, candlemaking, spa treatments, etc.)

A group brunch, lunch, or dinner
10: Keep in touch
After your event is over is where the real work begins. You should make sure to thank your influencers for attending and keep in touch with them so you can start establishing a long-term relationship. Email them the professional pictures you took at your event, repost their content of your event, and don't forget to get their feedback on your event and how they found your free gifts.
Wrapping Up
As we can see, influencer events are an exciting way to get your brand in front of new audiences and build valuable influencer partnerships that will help your brand succeed. With careful planning and consideration, you can host a unique and memorable event for your brand.
You can start building your potential guest list now by looking through our influencer catalog on Collabstr. Here, you can find influencers and content creators in a variety of niches and in the location that suits you best!
Get Digital Marketing Tips Directly to Your Inbox
Collabstr sends newsletters every 2 weeks with the newest trends, tips, and tricks in digital marketing.