According to the 2023 Influencer Marketing Report by Collabstr, the influencer marketing industry is set to exceed a worth of $17.4 billion in 2023. Almost 100% more than it was in 2020. Clearly, this shows how consumers rely on influencers to inform some of their purchasing decisions.
Although influencer marketing campaigns are effective, they can be pricy. So, is it possible to build fruitful, genuine, and new influencer relationships while also reducing your influencer marketing costs? Yes! Through product seeding, you can encourage influencers to try out and share the value of your product with their followers.
Still not sure how this strategy will work? No worries! In this Collabstr article, we'll take you through what product seeding is, how it can be beneficial to your brand, and the best practices you can use to guarantee an effective campaign.
Let's dive in!
What is Product Seeding?
Product seeding is when a brand sends free products of theirs to a select group of influencers without explicitly requesting a review. The goal here is to encourage the influencers to post about the products and share their thoughts with their followers.
Product seeding is a simple and budget-friendly strategy to develop or scale an influencer marketing program to drive brand awareness and boost your sales. It can work because you don't necessarily have to pay an influencer to showcase your products. However, they are more likely to do so if your product genuinely aligns with their brand.
Unlike traditional influencer marketing, where you may provide an outline for how you want the influencer to post and what imagery and keywords to use, product seeding can be more organic. The influencers can use their own knowledge of what their followers like and their specific creativity for creating content which results in higher engagement.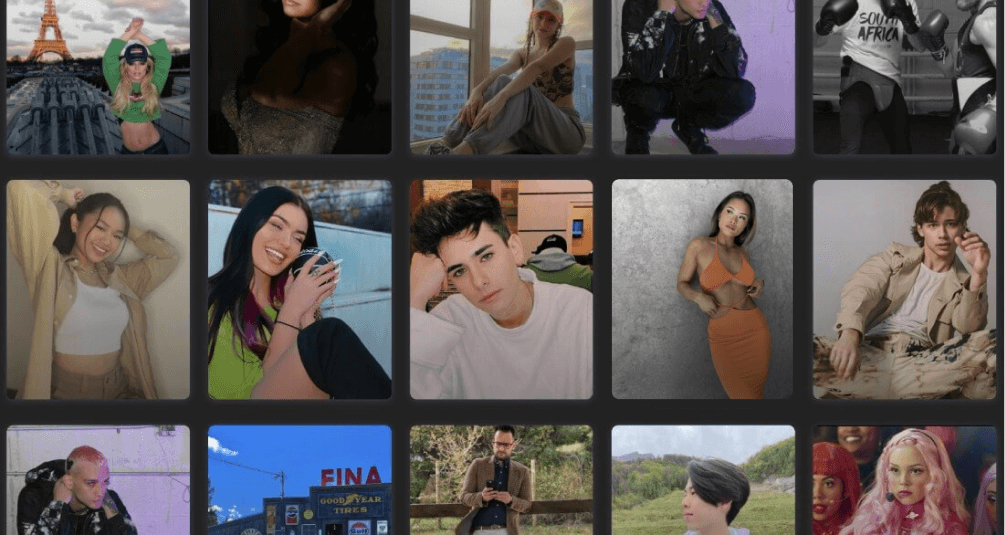 Product Seeding vs. Product Gifting
It's very common to confuse product seeding with product gifting because they can seem quite similar. But truthfully, they aren't the same thing. A major difference between the two is the long-term goal.
Product gifting is more of a one-time experience, and it requires the influencer to opt-in if they want to receive the free gift. The reason for opting in is that gifting programs have an actual requirement to post the product. That's why you'll often see that such posts will be tagged with the hashtag "#gifted". As the whole deal is based on a post, it's more of a short-term method to get your impressions.
Product seeding is less transactional. Seeding your product is giving a free gift with no explicit requirement to post about it. Your priority is not to push influencers to post about you– instead, you let your product do the talking. The goal here is to foster genuine, long-term relationships with the influencers you choose, and this can encourage multi-purpose user-generated content for your brand.
While you can consider both. Here is a checklist you can use to determine if product seeding is right for your brand:
Is your goal to align with brand-compatible influencers who will share their genuine thoughts about your product?

Are you willing to try an influencer marketing strategy that takes longer to show results?

Do you have physical products that you're willing to seed to multiple influencers?
Why is Product Seeding Important?
Product seeding has become quite common in influencer marketing because it encourages word-of-mouth marketing from influencers and Key Opinion Leaders (KOLs). When you do it right, this type of product gifting is great for relationship-building and genuine influencer partnerships.
Increases brand awareness
Social media influencers and KOLs often have followers who appreciate their taste, and they'll notice when their favorite creator is wearing or using something that they haven't seen before.
Most times, your product gifts will be received well because influencers enjoy receiving them. Especially when the products align with their own niche, as it allows them to gain credibility with their audience. It can be through simple shout-outs, influencer posts, or word-of-mouth. And since their audience trusts them, you'll be able to get your brand out there.
Cost-effective marketing strategy
With product seeding, marketers can avoid negotiating with an influencer's team about upfront collaboration costs or allocating a budget for social media ads. All you'll need to worry about is the cost of your product and the shipping costs. The percentage of influencers who end up showcasing your brand is still worth it, even if it may not be a 100% return on your investment.
Authentic endorsement
Another major benefit of product seeding is that it provides an authentic endorsement of your brand. Most influencers with real and genuine engagement are trusted for their honesty and transparency with their followers. So, when they share their thoughts and insights on products that they haven't been paid to promote, people will believe them.
The authenticity of your chosen influencers can spill over into the credibility of your brand as a whole. You'll be able to build trust with your target audience, gain higher engagement on your social media, and increase your sales.
Insert effective product placement
According to a survey conducted by Hollywood Branded, 80% of consumers prefer product placement to traditional paid ads because it feels much more organic. You can achieve effective product placement with seeding because even if an influencer doesn't explicitly tag your brand in a post, they can take a photo featuring your product which will grab the attention of their followers.
Product seeding campaigns can help you create a sense of exclusivity and hype around your product. This is because influencers often have the 'first look' at newly launched products so that they can advise their followers if it's worth purchasing.
How to Run a Successful Product Seeding Campaign
Find the right influencers
When looking for the right influencers for your product seeding program, it's best to consider the following criteria:
Relevant to your niche: It's best to go with content creators that are the most likely to reach your brand's target audience and create content that you'd be happy to tie to your brand. For example, if you sell fitness products, it wouldn't make sense to seed your products to makeup influencers. However, if your products have a target audience in various niches, for example, skincare or wellness products, then you don't need to limit yourself to influencers in one specific niche.

Align well with your brand message: By choosing influencers that share your same brand mission and values, they are more likely to share your product. Even better, their followers will see it as more authentic, so you have a greater opportunity for future content collaboration.

High engagement: Believe it or not, micro-influencers have more genuine connections and greater engagement than large, well-known influencers. If you're a brand with a smaller budget, it's better to choose local influencers to start with so it's easier for you to send your products and actually receive a response. Social media moguls like Kylie Jenner aren't likely to pay attention to your gift request!
You're in luck because you can find the type of influencer you need at Collabstr. We have an extensive catalog of vetted influencers who work in a wide range of niches. Even better, we'll help you find local influencers who post content on TikTok, Instagram, and YouTube!
Get to know your influencers
You want to send a gift that will be a perfect fit for your influencers. So, once you have a list of influencers you're ready to reach out to, make sure to go through their social media profiles and analyze their following and engagement. This is how you can also monitor what type of content they prefer posting, the types of products they use, any relevant life changes they have coming up, and what encourages the most engagement from their followers.
A great example of a brand that took the time to get to know an influencer before sending them products is the housed plant supplier Costa Farms. In their product gifting campaign, they researched a particular influencer called mariahgrows. During their research, they discovered she was planning to have a child. Costa Farms then made the smart decision to gift her plants to decorate her baby's nursery.
This type of insight is how you can make sure you seed your products to the right influencers, and it makes it more likely that an influencer will share your products as part of the journey they're already showcasing, as you've taken the care to personalize your gift specifically for them. This leads us nicely to our next point.
Personalize your product packages
An important part of product seeding is making sure you personalize your product packages, just like you would do with any thoughtful gift. This means the packages you send shouldn't feel like 'one-size-fits-all'. You want to make sure you create a memorable experience for influencers so that they're willing to share what you've sent them with their followers.
Here are some tips to help you personalize your packages:
Make sure your product fits the influencer's aesthetic: Not only should the products you pick be meaningful to the influencer you send them to, but they should also fit their aesthetic. For example, if you send a colorful bag to an influencer whose Instagram feed is full of black and white pictures, they're not likely to post it.

Create an irresistible unboxing experience: Here, the packaging is important. Influencers receive many packages monthly, and you want to make sure that yours stands out. Include the influencer's name in a personalized, handwritten note that explains your products and why you feel like the influencer will enjoy them.
Send your newest products
Just because you are seeding free products, this doesn't mean that they should be your oldest or cheapest so that you can save money. Go above and beyond and send your brand-new products. When you allow influencers to try out your new products before their official launch, you can gain some valuable insights into what your target audience may like and dislike about your products.
Take note of which influencers were actually willing to try out and spread awareness about your important product launches. These are most likely the ones you'll be able to build and maintain positive relationships with.
Reach out to influencers before their products arrive
To make sure you get noticed, send influencers an email explaining how their content resonates with your brand and that you want to send them your products. Don't forget to mention that there aren't any strings attached!
This is your first step to building a connection with the influencers you're happy to work with. When you've secured contact, you can also update them on the progress of their package to build some anticipation and to be immediately available if any shipping issues come up. It doesn't matter if they have the shipping information themselves. Reaching out is a courtesy, and it shows that you value their partnership.
Include a discount code
To show you care about your influencer's audience, you can consider putting in a discount code for the first purchase a customer makes on your store's website. This doesn't necessarily have to be an influencer's affiliate link. However, by adding a discount code, your influencer may be more inclined to share something their followers can benefit from if they choose to.
Doe Beauty is a brand that was able to scale its company by using product seeding. Many of the creators they worked with were also provided a discount code for their followers, which encouraged more purchases.
Engage with and promote your influencers' content
As soon as you see results from your seeding campaigns, feel free to pat yourself on the back, but don't forget to engage with the posts! This is also why it's important to consistently track the socials of every influencer you send products to so that you don't miss a single interaction. When you don't interact, influencers who post your products will see that you're not genuine and lose touch with you completely.
Making the effort to engage with your influencers' content helps you become visible to a wider audience and showcase your brand personality. Engagement consists of:
Reposting Instagram story posts

Commenting on feed posts, or TikTok videos that feature your product

Responding to any specific follower questions on an influencer's post
It's best to always keep it positive. Check out this personalized comment the hair product brand Pallure left on a gifted post. Instead of being generic, it's tailored in a way that conveys a genuine relationship with the content creator.
Further communication
Don't shy away from further communication with each of your influencers when they post your products. You can use the opportunity to clarify with the influencer if you are allowed to reuse the content they posted for your own social media.
By asking them first, you show respect for their content, and you can avoid facing backlash for trying to 'steal' free content.
If a long time has passed since an influencer has received a product and they haven't posted about it, you can also follow up to find out what their thoughts are. This can serve as a reminder for influencers who may have an overflow of packages. Additionally, for the influencers who weren't impressed, you can gain some feedback on what they didn't like and how they think you can improve.
Invite the influencers you love into a long-term collab
If you've received a positive reception from your product seeding efforts, you can take it a step further and invite influencers for collaborations. When inviting them for such an opportunity, point out exactly what makes them a great fit for your brand. It could be the way they showcase their content, their personality, or the way they use your products.
This is the point when product seeding turns into an invaluable partnership with an authentic influencer, and you can start figuring out a suitable budget to keep them, and their followers, on board.
Keep an eye on the results of your product seeding efforts
As we mentioned before, product seeding campaigns are long-term. Take note of how your brand's social media follower count and engagement analytics changed before and after a campaign. This way, you can see if your seeding efforts were effective for the audience you wanted or if you need to go back to the drawing board.
Constantly review customer feedback on all your influencers' comment sections so that you can make the necessary improvements for your future campaigns.
Wrapping Up
Now that you hopefully have a good idea about what product seeding is and how it can benefit your brand by building meaningful relationships within influencer marketing, it's time to take action.
As we mentioned, the first crucial step is to find the right influencers to seed your valuable products to. There's no better platform to help you with this than Collabstr. Not only will you be able to find content creators that fit your brand image, but you can also post about what your brand stands for and have influencers reach out to you!
The best part is there are no upfront costs to use our platform. In terms of your product seeding campaigns, we're here to provide you with one handy platform where you can discover and speak to different influencers so you save as much time as possible.
Get Digital Marketing Tips Directly to Your Inbox
Collabstr sends newsletters every 2 weeks with the newest trends, tips, and tricks in digital marketing.