Facebook - now known as Meta - is one of the most popular platforms for social media advertising. Over 70% of all internet users have an account with a Meta-owned social media platform - offering marketers a huge audience to advertise to.
The launch of the Meta Ad Library gives marketers access to Facebook's entire database of advertisements. The question is: How do you save Facebook/Meta Ads?
Partnering with influencers is a key component of advertising on social media. Collabstr is a marketplace to find and hire influencers/content creators - and we offer some great resources to help you learn more about social media marketing.
In this article, we'll walk you through why you should consider saving Facebook Ads and explore how to download these ads to your device.
What are Facebook Ads?
Facebook Ads - now known as Meta Ads - is the advertising platform run by Meta to allow advertisers to implement campaigns on Facebook and other Meta-owned social media platforms, including Instagram and Facebook Ads Network.
Meta's Ads Manager allows brands to run ads across multiple apps and reach multiple audiences simultaneously. Meta-owned platforms have over 3.7 billion active monthly users - with Facebook alone accounting for 2.11 billion of those users.
It's no wonder that so many brands are using Facebook Ads to launch their social media marketing campaigns - and influencer marketing is a big part of these strategies.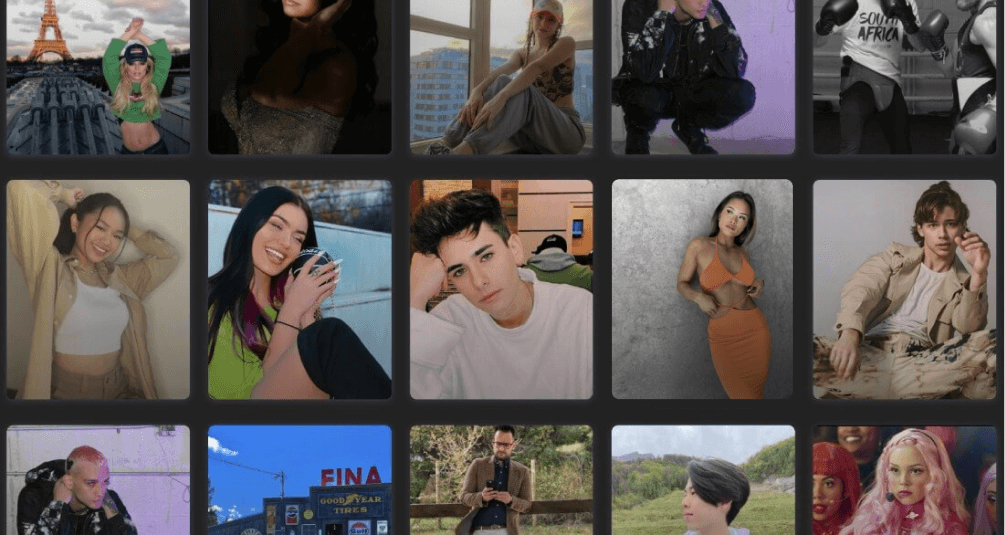 Why Save Facebook Ads?
Before we dive into how to save Facebook ads - let's look at some important reasons for why you should consider downloading these files to your device:
To build a swipe file or portfolio to inspire your Facebook marketing strategy

To keep a record of your past campaigns

To protect yourself from compliance concerns
Let's discuss each of these use cases for downloading Facebook Ads in detail:
Why Have a Swipe File for Facebook Ads?
Any social media marketing strategy should be guided by competitor analysis. An important aspect of this is finding examples of what other brands are doing right and using them as inspiration to guide your strategy.
A swipe file simply refers to a folder where marketers store videos and images of other campaigns for inspiration. Traditionally, marketers would print out or cut out advertisements they liked - but in the digital age, it's usually a digital folder or workspace where a marketing team uploads examples of ads.
Why should you save Facebook Ads and build a swipe file of brilliant campaigns? Here are a few top reasons:
Learning the strategies gets much easier. Swipe files let you do one thing that is guaranteed to make you a better marketer: learn from success stories and case studies fast. By saving a bunch of successful, innovative campaigns, marketers can quickly learn some tips, tricks, and best practices for getting Facebook marketing right. A swipe file is essentially a compilation of "best hits", which helps to provide inspiration for your own ad campaigns.

Helps you find a starting point: By having a bank of examples to refer to, a swipe file helps you avoid "writer's block" and gives you a bunch of ideas to act as a jumping-off point to develop a new campaign. If you're using competitors as an example, try to identify areas of their ad campaigns that you can improve upon. Additionally, make sure to look back on your own successful ad campaigns and try to replicate the methods that made them impactful.

Helps you save time ideating and boosts content performance: The ideation phase can take up so much time when you're out of ideas. A comprehensive swipe file gives you instant access to a library of great ideas to spark your brain. It's also important to attach some key statistics and performance metrics to each 'swiped' ad - as this helps quickly identify what patterns and strategies lead to better results. You can then hire UGC creators to make similar Facebook ads for your brand while using the downloaded ads as a guideline.
Keep A Record Of Your Past Campaigns
Social media marketing is an iterative process, where marketers should use insights from previous campaigns to guide their future strategies.
An important aspect of this is to keep a record of all the Facebook ads you've run. Downloading them all to a folder means you can refer back to past ads at any time.
We also recommend attaching reports about the performance of these campaigns so you know what went right or wrong with past campaigns. This can help you find patterns and practices that work best for your social media marketing strategy.
The Compliance Side of Saving Facebook Ads
The second reason you may wish to save Facebook Ads to your device is to keep a record of your campaigns for compliance reasons.
Depending on your location and the content of your promoted videos, advertisers have certain responsibilities under US & local law. Therefore, keeping a comprehensive record of your advertisements is a good idea to help maintain compliance with relevant laws and policies.
For example, advertisements for political campaigns are heavily regulated in many countries. Facebook's Advertising Policies are a great place to start if you're unsure about what steps you'll need to take to ensure you're staying compliant with laws and regulations.
We strongly recommend keeping a folder of your past advertisements, even long after these campaigns have closed.
How to Save FB Ads Easily
1. Access Facebook Ad Library and Search for Ads. Go to the Facebook Ad Library page and search for your competitors by typing in their business names or search terms related to their business. Make sure the location and all ads are chosen in the filter.
2. Download Ads. In this example, we'll download an ad from Vessi's social media ad library. Press play, pause the video, right-click, and choose "save as". Make sure to save the file with a logical name e.g. "Vessi-Waterproof-Show.mp4"
Master influencer marketing with Collabstr
Saving Facebook Ads and building swipe files is an important tool in a social media marketer's arsenal.
However, the key to success when advertising on Facebook and Instagram is influencer marketing. By working with trusted content creators on these platforms, your brand can reach new audiences, establish trust and legitimacy and sell your products and services to more people.
Collabstr is the hassle-free way to find and hire influencers. Get started today at Collabstr.com and start searching for the perfect creators to partner with!
Get Digital Marketing Tips Directly to Your Inbox
Collabstr sends newsletters every 2 weeks with the newest trends, tips, and tricks in digital marketing.