Skincare Marketing Strategies to Explode Sales in 2023
Published November 28, 2022 | Last Updated December 8, 2022
Skincare is a booming industry that's expected to generate up to $177 billion by 2025. You'll have to compete with many brands, and the only way you'll survive is through a killer marketing strategy.
The competition is fierce, and it may be daunting to start, but don't worry we've got you covered. Over 20,000 brands have trusted Collabstr with their influencer marketing strategy, so we have the knowledge to help.
First, let's look at why the skincare industry is growing at lightning speed.
Why is the Skincare Market Growing So Fast?
The impact of health & wellness
Nowadays, 48% of global consumers are more intentional about their daily health and wellness decisions. This is the result of more online information about the potential risks of some ingredients and the genuine desire to take better care of oneself. Another valid reason is that the rising healthcare cost has pushed the focus onto wellness.
Wellness isn't just limited to what we put inside our bodies, but also how we care for our skin. Consumers have more knowledge about sun protection, combatting external pollutants, and looking healthier through wellness trends. This has led consumers to prioritize good skincare over wearing makeup.
To counteract the ugliness of the outside world showing on their skin, consumers are turning to "naturally-based" skincare. This means that more skincare products avoid parabens, phthalates, and synthetic dyes. Products without these ingredients are more expensive, and brands can capitalize on higher premiums.
Trustworthy routines
Since wellness is now central to skincare, developing a personal routine that you can stick to can ensure you get the desired results. Consumers aren't just purchasing products to use as a one-off. They're creating their own skincare routines that they can indulge in daily, which means more skincare purchases.
You could say that a good skincare routine indicates a better lifestyle, which is what more consumers are looking for. They want to be able to get a spa-like experience in their homes. The growing popularity of multi-step skincare routines has also opened the door for additional products like serums, essences, ampoules, and oil cleansers that traditional skincare brands don't include.
Social connection
Social media has revolutionized the way consumers interact with brands. The skincare industry is at the forefront because it connects people with their true selves without judgment from others. Consumers can openly share things they struggle with, such as acne or hyperpigmentation, when looking for the right products. Ultimately, this brings consumers together.
Interestingly, Gen Z consumers in the US (aged 18 to 24 years old) are the group that spends the most money on skincare. The reason being the sense of community that self-care creates through social media has increased demand from them.
Influencer marketing has a huge role in the skincare industry because consumers can easily relate to public figures with similar skin issues and concerns. The feeling of "we're all in this together" help brands bridge the gap between product and consumer. Collabstr fully understands the power of including influencers in your marketing strategy, so feel free to get started with us to find your match.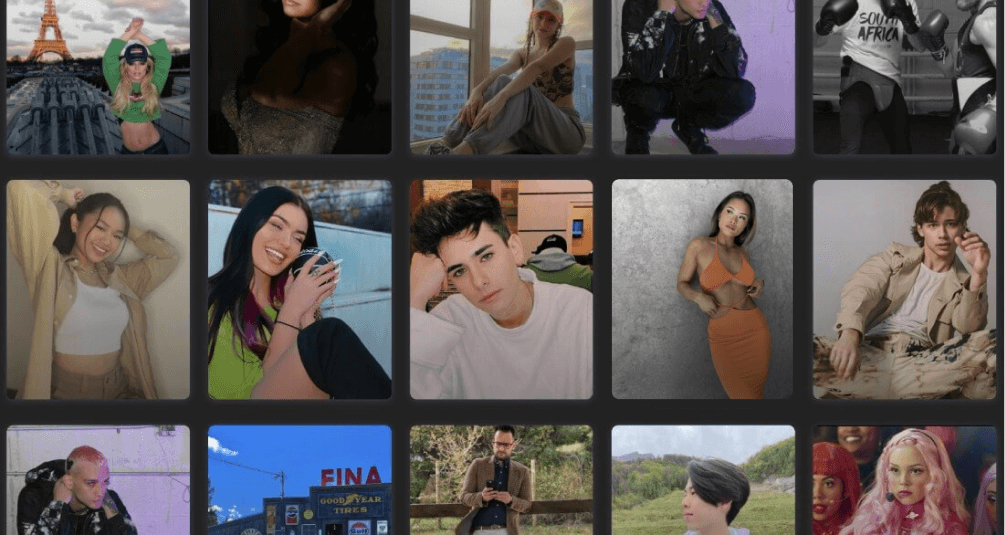 9 Steps to Achieving a Successful Skincare Marketing Strategy
Define your target market
Even if your brand's skincare products can cater to a wide market, you need to choose one persona for your marketing strategy. That way, your brand has a better identity that can create meaningful customer connections.
When defining your target market, use their needs as the basis. This way you can be inclusive of a wide age range. Do they want to manage acne? Do they want to achieve glass skin? Or are they looking for a holistic approach focusing on botanical ingredients? Once you've connected your audience's needs to your product solution, you have the foundation of your skincare marketing strategy.
Something extra you can consider: 'Is it Gen Z marketable?' This is important because Gen Z (aged 18 to 25) influences the market and actually spends the most money on skincare compared to other demographics.
Do your market research
Now you can start to look more in-depth at what drives your target market. Here are some points you should consider:
What are their main needs? - Is it acne? Barrier support? Hydration? Hyperpigmentation?

Based on their needs, which ingredient(s) is the star? - For instance, if their need is barrier support, your star ingredient may be ceramides, and you can highlight this in marketing.

What sources do they use to get their skincare product information? - It could be social media or Google. Note the type of sources your audience takes seriously; it could be influencers or brands themselves.
Create your skincare message
As we know, the skincare industry is flooded right now. So if you're starting your skincare brand, you need to market it in a way that makes it unique to everything else on the market. Fortunately, by this point, you should know your audience and their needs well enough to be able to talk to them directly.
Dove's Real Beauty campaign promoting women's natural skin allowed them to boost their sales by a whopping $1.5 billion in the first 10 years. To this day, it is still the top soap brand in the US, showing their message has stood the test of time.
So, make sure your brand message has real meaning and value because that's how your customers can connect to it wholeheartedly.
Establish your online marketing channels
Once you have your unique message set up, you're ready to start marketing it. Even if your brand message is amazing, you want to ensure it reaches your target market. We're prioritizing digital marketing on social media because it helps you expand your reach quickly, attract traffic to your site, encourage engagement with your customers and generate leads and sales.
There's also a marked rise in social media shopping, with 87% of consumers beginning their purchase journey online. The most popular channels for this right now are Instagram and TikTok.
At Collabstr, we have extensive and in-depth social media knowledge to help you choose the right social media channels for your brand and how to communicate your brand message effectively through them.
Create informational & relatable content
How can your customers trust your brand claims? Show them you know what you're talking about by creating educational and helpful content. As we mentioned, skincare consumers are more proactive about researching before purchasing a product. So, they want to see that a brand they're considering is intentional with their research too.
Let's say your skincare brand's focus is barrier repair; these are some topic examples of informational content that you can include:
Your skin barrier explained

The best ingredients to strengthen your skin barrier

A skin barrier repair morning routine: 4 steps
The more content formats you have, the better because you can share them across various platforms. Create blog articles, infographics, and videos. You can even consider creating threads on Twitter that customers can share and bookmark for later.
Build your social media presence
Back in the day, traditional skincare brands used to be aloof, and you wouldn't see any customer interaction online. Now, the more interactive a brand is online, the more trustworthy it becomes to its customers. A consistent online presence gives a human touch, and brands can also learn more about what their customers want.
The best ways to increase your social media presence are:
Check out current trends, it could be certain memes, or TikTok sounds that you can link to your brand message

Post regularly but don't overdo it. Keep it to 1-2 posts a day

Use visuals that appeal to your intended audience

Stay active — respond to your post comments, reshare stories your brand was tagged in, and stay in the loop of conversations your customers are engaging in online

Use promotion tools, like those found on Instagram, to reach potential customers
Use influencer marketing
A secret ingredient to your skincare marketing success is leveraging the power of influencer marketing and tracking your KPIs. Research from Harvard Business School discovered that 62% of women follow beauty influencers on social media. So, if you can't reach the customers you want, let the influencers help you.
They are your direct link to your audience because they can actively test your products and share with their large following, who may have similar needs. You'll be able to reach new customers and boost your conversions.
Not sure which content creators or influencers to look for? At Collabstr, we have a carefully curated selection of influencers that you can reach out to and see if they align with your brand values.
Share customer reviews and testimonials
Sharing your real customer reviews is a great way to build credibility for your skincare brand and encourage user-generated content (UGC). Use it to your advantage because 79% of consumers report that UGC greatly influences their buying decisions.
Reviews and testimonials are relatable content that humanizes your brand. To build a stronger connection with your audience, you want to make them feel understood and connect them with others just like them.
You can encourage reviews by offering incentives like discounts the more a customer shares their experience.
Create a brand community
As social connection is one of the major driving forces for the growth of the skincare industry, building a community around your brand can improve your conversion and retention rates by a large amount.
Sephora has mastered the art of creating a reliable beauty community for their customers. Beauty enthusiasts from all over the world can share their own experiences with products and provide Sephora with beneficial user-generated content. Their Beauty Insider Community boasts over 4 million members (and counting) who help to market Sephora's wide range of products while sharing their own stories with others.
Conclusion
Don't forget why consumers fell in love with skincare in the first place. They're looking for something to elevate themselves in the most natural way and be able to share that experience with others. Keep that in mind before you start drawing up your marketing strategy.
The skincare industry is going to continue evolving. So, to ensure you don't get left behind, keep our guide as your foundation. Get to know your target market in depth, choose the right online marketing channels, create engaging and interactive content, and build your brand community.
If you're excited to start connecting with influencers for your brand, just browse through our broad selection on the Collabstr platform free of charge. Alternatively, check our prices if you want to post your own influencer campaigns and have them come to you!
Get Digital Marketing Tips Directly to Your Inbox
Collabstr sends newsletters every 2 weeks with the newest trends, tips, and tricks in digital marketing.