TikTok Creator Marketplace Full Guide & Review
Published December 13, 2022 | Last Updated December 13, 2022
TikTok is one of the most popular social media platforms to date with over 12 million active users daily across both iOS and Android. With so many creators on the platform, it can be difficult for brands to find the right influencers to work with. That's where tools like the TikTok Creator Marketplace and Collabstr come in handy.
Brands can search for suitable creators on the Marketplace, which is full of TikTok influencers. Most brands use TikTok as their go-to platform for marketing due to its global reach, such as Garnier and Adidas. With the rise of influencer marketing, it's more important than ever for brands to find creators to work with on TikTok.
What is the TikTok Creator Marketplace?
The TikTok Creator Marketplace is an influencer marketplace created by TikTok. It allows brands and creators to connect with each other. The platform is home to millions of TikTok creators looking for brand collaborations. Brands can search for creators in their niche and invite them to join campaigns. Creators can also search for brands they want to collaborate with.
You can view a creator's performance data, shortlist creators using the list tool, and create marketing campaigns using the campaign tool. The TikTok Creator Marketplace primarily focuses on streamlining the search process. It's far from an all-in-one marketing platform, but it does offer a lot of features to help you find the right creators for your brand.
Like with any software, it's hard to determine whether the TikTok Creator Marketplace is suitable for your brand. So we've decided to make a list of pros and cons to help you make your decision. We discuss the platform's key features, limitations, and pricing.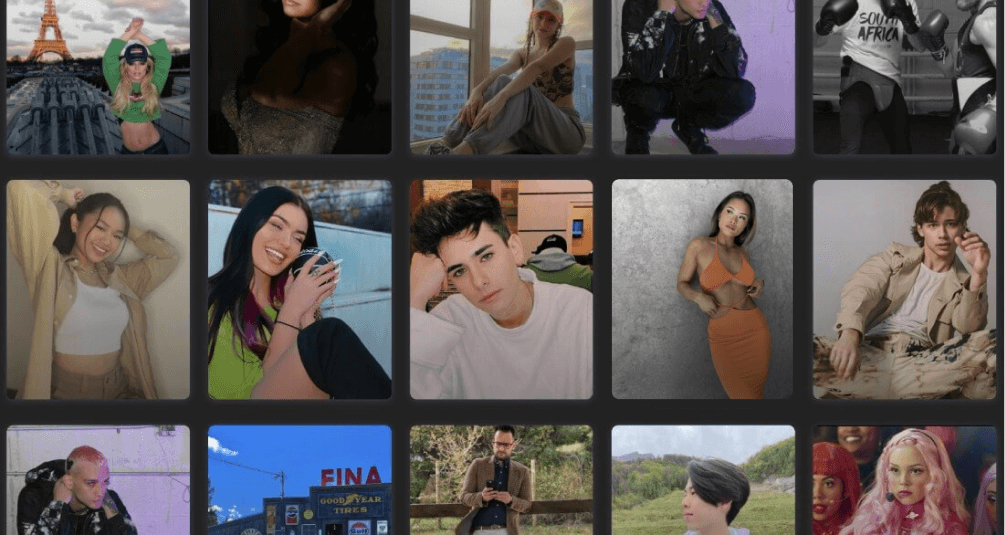 Benefits of the TikTok Creator Marketplace
We'll start off by showing you the benefits of using the TikTok Creator Marketplace.
Free Sign-Up
You can sign up and join the TikTok Creator Platform for free. There are no upfront costs or subscriptions required. The only money you'll be spending is on marketing campaigns. This saves you a lot of money and allows you to try the platform out risk-free.
A Large Library of Creators
The TikTok Creator Marketplace has over 8 million creators to choose from. You can get access to a large community of influencers from across the globe. This means there's a high likelihood of finding influencers in your niche that suit your brand.
Ease of Use
The TikTok Creator Marketplace is a very easy platform to navigate and use. There aren't that many features, so the learning curve is quite shallow. The interface is also user-friendly and simple in design. This means you can quickly familiarize yourself with the platform without wasting a lot of time.
Search Filters
The TikTok Creator Marketplace has a wide range of search filters available to help you narrow down the right creators. Search filters include:
Location

Niche/category

Follower count

Audience gender

Audience age

Engagement rate
You can customize your search to a high degree, which makes finding suitable creators much more efficient.
TikTok Creator Statistics
You can view creator profiles, which include various details:
Average views

Average likes

Growth rates

Engagement rates

Audience demographics

Sample videos
This allows you to get important information on a creator before you decide to work with them.
You won't need to research their content on other sites to know whether they're suitable for your brand. All the information is available on the TikTok Creator Marketplace, which makes finding creators more time-efficient. You can even view a creator's performance data from past brand collaborations to see if they meet your requirements.
Create Campaigns & Track Metrics
You can create and manage campaigns on the TikTok Creator Marketplace, which makes it easy to stay organized.
You have a dashboard for viewing all your campaigns as well as a tracking tool you can use to monitor campaign metrics.
Metrics you can track include:
Audience growth rate

Engagement rate

Post reach

Comments per post

Hashtag engagement

Best time to post
This makes it easy to measure performance and success.
Quality Control
All creators on the TikTok Creator Marketplace must meet certain criteria in order to be eligible for the Creator Next status, which gives them access to the Creator Fund. This allows creators to be paid directly to their TikTok account. They are either personally invited to join by TikTok or go through an application process. This means that influencers on the Marketplace are all guaranteed to be of a certain quality.
The criteria creators must meet include:
Own a personal TikTok account

Over 18 years old

From one of 24 eligible countries

At least 1000 followers

Uploaded a minimum of 3 videos in the last 30 days

At least 1000 total views on their videos in the last 30 days
Drawbacks of Using the TikTok Creator Marketplace
Now that we've gone through the pros of the TikTok Creator Marketplace, it's time to talk about the cons.
Difficult to Communicate With Creators
The platform doesn't have a lot of support for communication. There's no real in-chat system and you can only talk with creators by sending them invites or commenting on their videos. This can make the collaboration process more difficult as negotiations and in-depth discussions will have to be done on another platform.
Manual Contracts
There is little support for drafting documents such as contracts and briefs. This means you'll have to create all the paperwork manually, which can be very time-consuming.
Off-Platform Payments
All payments to creators on the TikTok Creator Marketplace must be done off-platform. This means that TikTok does not guarantee the safety of the transactions that are facilitated through their creator marketplace. This may be a concern to brands that are looking to pay influencers large amounts without knowing if they will get the content that they desire.
Limited Collaborations
You can only have 20 creators working on a campaign at any given time. This limits the scope of your campaigns and the amount of content you can produce, especially for larger businesses with bigger budgets.
High Price Rates
Many creators on the platform price themselves quite highly, so it's not ideal for companies with smaller budgets. The TikTok Creator Marketplace used to require all creators to have at least 100,000 followers, so most creators on the platform have very large followings.
It's not very cost-effective to use the platform if you don't require a high level of reach in your campaigns.
Requires Verification to Test Features
You need to create an account and verify your business in order to start testing out the core features. This means you can't just casually try out the platform to see if it's right for your brand.
You first need to type in sensitive information, which requires a certain level of commitment. This can deter new users from the site as no one wants to give out personal information if they're still unsure about a platform.
How do I use The TikTok Creator Marketplace?
1. Create an Account
Before you can start using any of the main features, you have to first create an account or login with your TikTok Ads Manager account. You can create an account as a brand or agency and input all the relevant details. You will need a business email, company name, and location.
You must verify your account afterward by checking your email for a verification link. You'll also have to verify your business by inputting your business license ID or tax registration number as well as other details.
You can further customize your account by adding a profile picture, phone number, and website link.
2. Find the Right TikTok Creators
After setting up your account, you can start searching for TikTok creators to work with. Navigate to the homepage and click the 'creator search' option in the top right to access the search page.
Customize Search Filters
Customize your search filters to make sure you're searching for the right creators. You can narrow down your search by:
Region

Language

Niche

Audience

Performance

Followers

Average views per video
Check Profile Details
Click on creator profiles that seem to meet your requirements to get more information about them. You can get insights into their audience demographics, performance data, and previous work.
Create a List of Potential Candidates
After viewing some profiles, create a list of potential candidates using the shortlists feature. When viewing a creator's profile, select the 'add to list' option and make a new list. This shortlist will remind you which creators you need to communicate with later.
3. Communicate With TikTok Creators
After shortlisting a few creators, it's time to contact them. You can send them a message by inviting them to your campaign. You can also choose to follow them on TikTok and comment on their videos. If a creator follows you back, you can DM them.
Make sure to discuss these details:
Product/Brand

Marketing goals

Type of content

Amount of content

Upload schedule

Compensation
Create a Campaign
If a creator agrees to a collaboration, invite them to your campaign on the TikTok Creator Marketplace. You can also send a custom message to them through an invite.
Before inviting any creators, you must first create a campaign. Click the 'campaign' option in the top right to start making a campaign. Add your campaign objectives, collaboration type, and specifications.

Add Creators to Your Campaign
After creating a campaign, navigate to a creator's profile and click the 'add to campaign' option to invite them to your campaign.
You will then be asked to fill out a form.
The form includes details about your campaign, which include:
Campaign name

Brand name

Product name

Industry

Custom message

Talent fee

Contact name

Email
You should also send them a campaign brief, which should include further details about your campaign:
Images

Content requirements

Content examples

Social media links

Relevant documents
4. Work With TikTok Creators
If a creator is interested in your campaign brief and accepts your invite, officially start working with them. Discuss terms and specific instructions. Be clear about things like your budget, deadlines, and goals. Negotiate prices if necessary, and draw up a contract when you're done.
Tips for Using the TikTok Creator Marketplace
Know What Type of Creator you Want
Make sure you know what kind of TikTok creator you're looking for before you start searching on the platform. Identifying your requirements beforehand will save you a lot of time and help you customize your search filters.
Don't Violate Terms of Service
Read the terms of service for the TikTok Creator Marketplace to make sure you don't violate any rules. There are specific terms of service pages for different countries, such as the US, Taiwan, and the UK. Look for your country on the side tab and click on it to view your terms of service. Pay special attention to the content guidelines and brand policies. You should also make sure that any creators you work with don't violate the terms of service.
Remember to Track Your Progress
Monitor your campaign metrics regularly to keep track of your performance. If you're failing to meet marketing goals, you should know about it as soon as possible so you can make improvements to your campaign.
Always Have a Backup Plan
Always be prepared for worst-case scenarios. If something suddenly fails or changes, you need to be able to adapt quickly to save you money and time. For example, if you're unable to meet a deadline, have a backup plan in place for such situations.
TikTok Creator Marketplace Alternatives
Collabstr
If the TikTok Creator Marketplace doesn't seem suitable for your brand, try out Collabstr, which is an all-in-one influencer marketing platform that has more support for communication and guarantees secure payments.
Supports Communication & Secure Payments
Collabstr has its own chat and payment system, so you can interact with creators on just one platform. Your payments are made through the platform and content creators are not paid until they deliver your content. This alleviates the possibility of scams that result in you losing your funds.
Creators From Different Platforms
Collabstr supports creators from multiple platforms, such as Instagram, TikTok, and YouTube.
Contract & Brief Templates
Collabstr has templates for both contracts and campaign briefs to make the negotiation process much simpler.
Conclusion
The TikTok Creator Marketplace is a free influencer marketing platform for TikTok creators. The platform mainly focuses on helping brands find the right influencers to work with by offering various search filters, creator statistics, and sample videos. There is little support for communication, so the main method of collaboration is through campaign invites.
If the TikTok Creator Marketplace is not suitable for your brand, try out Collabstr, which offers more support for communication with its own chat system. The platform features creators from multiple platforms, including TikTok, and even provides contract and brief templates to streamline the collaboration process. Join Collabstr today to start working with the right influencers.
Get Digital Marketing Tips Directly to Your Inbox
Collabstr sends newsletters every 2 weeks with the newest trends, tips, and tricks in digital marketing.