Twitter is often overlooked in the big wide world of influencer marketing—but never underestimate the power of the chirping bluebird. It's not just YouTube and Instagram where you can leverage influencer marketing. Research shows the purchase intent of the average Twitter user increases 5x when they're exposed to sponsored tweets posted by their favorite Twitter accounts.
With the right Twitter influencers endorsing your product or brand, influencer marketing can have a considerable impact. With more significant visibility comes bigger sales—just as long as you're targeting the right users and making the most of Twitter's short-form 280-word character limit.
But how do you pull off a successful Twitter influencer marketing campaign, and what tools can be used to help you do so? We here at Collabstr have written an official guide to all things Twitter influencer marketing—we've also looked at some brands that are leading the way with top-notch Twitter campaigns. So let's get into it!
What Is Twitter Influencer Marketing?
It's essentially a marketing partnership between a brand like yourself and a Twitter influencer. The influencer in question can be a blogger, photographer, author, part of the larger media, or an individual social media star who's earned a good following. In return for payment, the Twitter influencer creates brand-sponsored tweets to promote your services and products to their followers. The tweets might be a product review, recommendation, or simply a brand mention.
Think of Twitter influencer marketing as a two-way street: a brand will benefit from the exposure and increased awareness, whilst the influencer gets some extra cash in their pocket.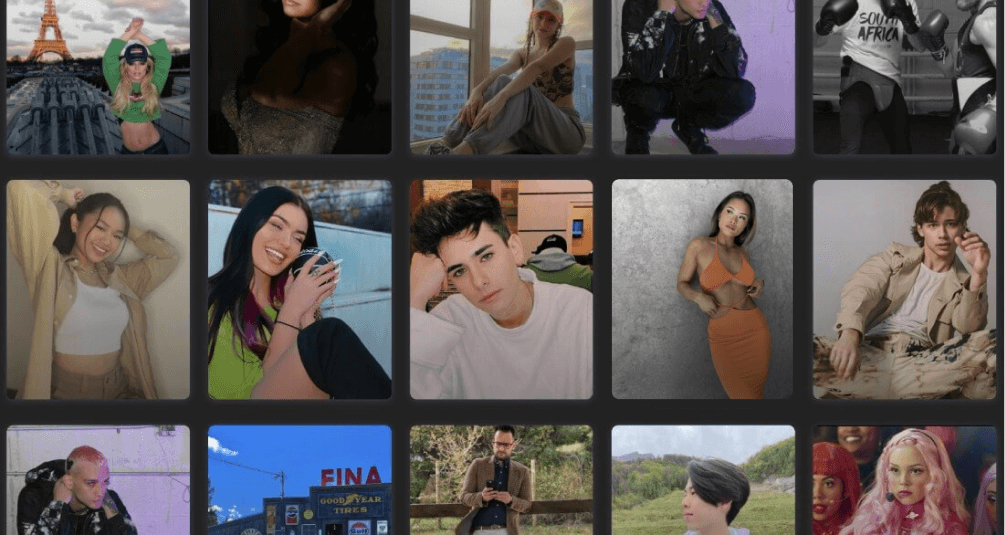 How to Set Up a Twitter Influencer Marketing Campaign
Now you know what Twitter influencer marketing is, let's take a closer look at how you'd go about setting up a campaign. What goals should you set? How do you find suitable Twitter influencers? And how can you connect with them?
There are three key steps we recommend taking, two of which can be made streamlined with our Collabstr marketplace of thousands of vetted influencers (but more on that in a second!).
Devise a campaign plan
Before reaching out to anyone, first, you need to plan the ins and outs of your campaign in order to maximize results. Ask yourself: What are your campaign goals? What are your intentions? What do you want to achieve? In other words, do you want to boost brand awareness? Increase web traffic? Generate leads?
Some of the best things you can do to ensure you meet your goals include:
Researching what your competitors are doing.

Defining exactly who your audience is.

Thinking about what UGC you want to sponsor, ie. Photos? Videos? Site links? Twitter party/chats? Blog post promotions?

Coming up with a list of hashtags and keywords you can use.

Defining what your deliverables are, ie. Will customers be given offers and discounts? Special giveaways? Unique promo codes?
Find the right influencers
This second step starts and ends with knowing your audience inside out. If your goals clearly define who it is you're targeting, chances are you'll pick the right Twitter influencers who have the following you need to find and reach potential customers.
Let's say you're an online baked goods store, you probably wouldn't benefit much from partnering with beauty-focused influencers. Instead, we'd recommend finding the best food bloggers or baking enthusiasts like Kylee Cooks (@kyleecooks), Cake Whiz (@CakeWhiz), or Eileen Kelly (@everyday_eileen). All of which have thousands of followers already engaged and interested in the world of sweet treats.
Remember, finding Twitter influencers who are the right mutual fit is all about weighing up who has authority and specialist knowledge in your specific niche. Just because they've got hundreds of thousands of followers doesn't mean they're definitely the right fit. In fact, 77% of marketers think micro-influencers are the most powerful type of influencers (anywhere between 10,000 and 100,000 followers). So think smart, not necessarily big!
Get in contact with them
Once you've identified a few Twitter influencers you think are a good match, it's time to reach out! This is a vital step that can go south pretty quickly, so take your time—influencers don't want a cold and lifeless email they can send straight to their junk. Instead, you should devise a message that's personable and engaging. Here are our best tips for nailing the first contact:
Follow them on Twitter and spark a casual conversation.

Engage with their existing Twitter content. Give them a few likes and retweets.

Give them praise on the content you particularly like most.

Offer to send a few freebies if they seem interested.
This step is all about coming across as friendly, trustworthy, and professional. Build a good rapport and make sure you showcase what's in it for them too.
As we've already mentioned, the three-step plan above can be made a lot easier with our Collabstr platform. After finalizing your Twitter influencer marketing plans, simply sign up as a brand and browse our extensive network of fully-vetted influencers. You can find and hire suitable Twitter influencers in seconds.
Find out more about how it works.
What to Pay Twitter Influencers
It's hard to pinpoint an exact price for how much you should pay Twitter influencers because there are a few different factors that come into play. This includes:
The type of influencer you've chosen

Number of followers they have

Amount of work you're asking them to do

Type of content being created
Ultimately, experienced influencers will have a set charge rate. But what is this average amount? Well, according to webfx, businesses should expect to pay around $2 per post per 1,000 followers. So, an influencer with 10,000 followers will charge approximately $20 per post, an influencer with 100,000 followers will charge around $200 per post, and so on.
Want to learn more about how to pay your influencers? Take a read of our full Influencer Pricing Guide for 2023. It'll give you some extra details on what to pay.
However, it's also not just about what you pay Twitter influencers, but what method you use to pay them.
Thankfully our Collabstr platform makes the process of paying your influencers simple. There's no upfront cost for signing up with us—that means no subscriptions, contracts, or hidden fees. You get access to thousands of potential influencers who you can pay directly through us. We'll even hold your money securely until you're 100% satisfied with the content they've sent over.
Have a browse of the social media content you can buy today.
Examples of Twitter Influencer Marketing Campaigns
So many brands out there are getting Twitter influencer marketing spot on—so here are a few examples of the best stand-out campaigns in recent years. Take note!
Cox Media Group: The Rare Country Awards
Cox Media Group set up the fan-voted Rare Country Awards back in 2017 to draw specific attention to its country music division. The mission was to cause a major social media buzz and get people voting.
They partnered up with a host of suitable Twitter influencers and asked them to spread the message about the upcoming awards. A total of 5,151 influencers were used, including those identified as:
Existing @RareCountry Twitter followers

Followers of Rare Country artists

General country music fans

Country music bloggers

Press Media

Radio Stations
The campaign involved each influencer voting in the awards and then posting about their participation to stir excitement. The top 20 influencers were also invited to participate in a Twitter takeover (changing their account visuals to Rare Country Awards branding).
The results? A total of 1.8 million impressions and just short of 1 million votes.

Absolut Vodka: Sustainability & Human Rights Commitments
Absolut Vodka is a brand well-known as a do-gooder for the planet and its people. So a few years back, they teamed up with a whole bunch of Twitter influencers, eco-conscious advocates, and LGBT+ activists to shed even more light on their worldwide efforts in sustainability and human rights.
The aim of the campaign was to increase social engagement across eight months of sustainability-focused events and plenty of social media promotion. This included a four-day immersion event at their production factory in Sweden and a collaboration with world-renowned photographer David Lachapelle to recreate the historic Stonewall match.
The results? A total of 68m impressions and 739k comments, likes, and shares. The campaign was even the Gold Winner for the 'Best Food and Drink Campaign' at the 2020 Influencer Marketing Awards.
Pepsi: Emoji Bottles at Walgreens
With an aim to increase their sales at Walgreens stores across the US, Pepsi created a social media campaign consisting of emojified limited edition packaging and the accompanying hashtag #SayItWithPepsi. They specifically wanted to target millennials and entice them to drink the Emoji Pepsi during their summer adventures.
To do this, they hired the help of influencers to create original and authentic-looking posts for their own Twitter profiles, including videos, blogs, and other types of branded content. They also hosted two Twitter parties to celebrate the success of the Emoji bottles and end the campaign with a bang.
The results? A whopping total of 46 million impressions and 50,000 engagements across the hashtagged content.

The Best Tools for Twitter Influencer Marketing
We here at Collabstr might be the number one choice for discovering influencers and encouraging a more positive and productive working relationship between you—but once you've set off on the right foot together and everything's up and running, where do you go then? Well, there are a few other sites and platforms we recommend using including analytical tools that monitor how things are going. These are our best picks.
Brandwatch
Brandwatch is a social listening suite that's got all sorts of tools for monitoring the success of your campaign. You can track product mentions, hashtags, keywords, and loads more. They also send super-handy user alerts notifying you of new trends that help your brand stay relevant in Twitter's extremely fast-paced world.
Pitchbox
Pitchbox features a keyword search tool that not only assists with finding the right influencers but also customizes your outreach and follow-up messaging. Other user-friendly tools include things like email templates, automated responses, and smart scheduling.
MightyScout
MightyScout collects and analyzes a variety of ROI stats and data from your campaign, including total ​​sales, reach, and clicks. With such powerful insights, you can make well-informed data-driven decisions if something's not quite working the way you wanted it to—or you simply want to up the ante. You also get the info in customizable and easy-to-read breakdown reports.
Still not found what you need? Check out our full list of the best tools for Twitter influencer marketing.
Conclusion
Twitter influencer marketing requires careful planning and thinking hard about the influencer you want to partner up with. Once you've found suitable candidates within your niche, you should reach out to them with clear explanations of what your campaign sets out to achieve and why you'd love for them to get involved. You also need to be personable and showcase what's in for them too. Whilst we're the perfect tool for finding and hiring influencers, there are also plenty of other tools that can use to monitor your KPIs (brand engagement, conversions, etc.) and help your campaign stay on track along the way.
Ready to find your Twitter influencers? Join Collabstr as a brand today to network with the most suitable matches. It takes just seconds to sign up! All of our influencer profiles include necessary info such as a portfolio, pictures, and what type of content packages they offer. Give it a try!


Get Digital Marketing Tips Directly to Your Inbox
Collabstr sends newsletters every 2 weeks with the newest trends, tips, and tricks in digital marketing.