It's no secret that college students have a lot of expenses. Between tuition, room and board, textbooks, and other school-related costs, it can be tough to make ends meet. That's why it's important for students to have side hustles.
A side hustle can help you make some extra money to cover your expenses, and it can also help you build your resume and network with other professionals. In this blog post, we will discuss five side hustles that are perfect for college students!
Freelancing
If you have a skill that others need, such as writing, graphic design, or web development, you can start freelancing and earn money by completing projects for clients. You can find work on job boards or platforms like Fiverr and Upwork.
How to start freelancing?
To get started, create a profile on a freelancing platform and start bidding on projects that interest you. Be sure to deliver quality work and meet deadlines so that you can build a positive reputation as a freelancer. Once you have some good feedback from clients, you'll be able to charge higher rates for your services.
Since we're on this topic, one great freelancing side hustle is affiliate marketing.
In a nutshell, in affiliate marketing, a business rewards an affiliate for each visitor or customer brought to the business by the affiliate's own marketing efforts. For example, if you have a blog about college life, you can sign up for an affiliate program and earn commission from every student who clicks on your link and enrolls in the program.
To get started with affiliate marketing, research and join an affiliate program that is relevant to your niche. Once you're accepted into the program, promote your affiliate link on your website or social media platforms. When someone clicks on your link and makes a purchase, you'll make money.
Other freelance positions:
Social media manager: businesses are always looking for help with their social media platforms. If you're active on social media and have a large following, you can start charging businesses to manage their social media accounts.
Personal assistant: if you're good at multitasking and have experience with administrative tasks, you can start offering your services as a personal assistant. You can help busy professionals with tasks such as scheduling appointments, booking travel, and managing email.
Tutor: if you're good at a particular subject, you can start tutoring students who need help with their studies. You can work with students in person or online.
Virtual assistant: a virtual assistant is like a personal assistant, but the work is completed online. You can help businesses with tasks such as customer service, data entry, and social media management.
One of the great things about freelancing is that you can often find work that is flexible and fits around your school schedule. If you're looking for a side hustle that you can do while also attending classes, freelancing is a great option!
Create Social Media Content for Brands
Nowadays, social media platforms like TikTok and Instagram are a great way for businesses to reach their target audiences. Most businesses are aware of this and they're constantly looking for content creators that can help them build up their online presence.
If you're someone that creates videos on platforms like TikTok, YouTube, or Instagram for fun, then this is a perfect gig for you. Here are some ways you could get paid for creating social media content for brands:
Create Sponsored Content: If you have an audience online, brands will pay you to create sponsored content for them. By paying you to create content about their brand, they get exposure to your audience. The best part about this is that you don't need a massive audience to get started.
Create Ads: A lot of brands are looking for content creators that can make ads for them. For example, if you're a content creator on TikTok, a brand might pay you a sum of money to create a 30-second TikTok ad. This is becoming an increasingly popular method of advertising, especially with the rising popularity of influencer whitelisting.
Create User-Generated Content: User-generated content (UGC) is rising in popularity as it performs much better than traditional brand-owned media. Examples of UGC that brands will pay for are video testimonials, unboxing videos, tutorials, or product photos.
To get started, create a portfolio of your previous social media work and reach out to brands that are looking for influencers. You can also join an influencer marketplace like Collabstr where you could create a profile and have brands approach you directly.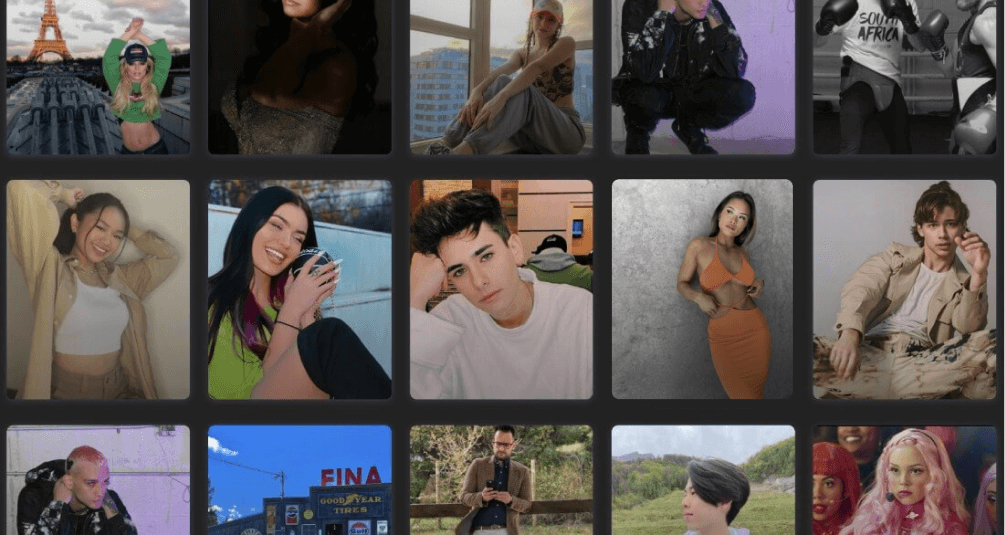 Creating courses to sell to your audience
If you're an expert in a particular subject, you can create an online course and sell it to your audience. For example, if you're a college student who is also a vegan chef, you can create a cooking course for other vegan college students.
To get started, research the courses that are already available in your niche and see what makes them successful. Then, create a course outline and start filming your videos. Once you have all of your videos, you can launch your course on a platform like Udemy.
How does Udemy work?
Udemy is an online learning platform where students can access courses on a variety of subjects. When you create a course, you will be able to set your own price and students will pay to access your course. Udemy will keep a percentage of the sale, but you will earn the rest. To get started, create an account on Udemy and start creating your course.
Assisting Marketing Affairs
Do you have a knack for marketing and social media? If so, you can start a side hustle as a marketing assistant. You can help businesses with their social media campaigns, or you can help them create and execute marketing plans.
Why would someone need a marketing assistant?
There are many reasons why someone might need a marketing assistant. Maybe they don't have time to handle their social media accounts or create marketing plans. Or, maybe they need help executing their marketing campaigns.
Whatever the reason, being a marketing assistant can be a great way to earn some extra money. To get started, create a profile on a freelancing platform or website and start applying for jobs. Once you're there, you can help them with their business needs and learn at the same time.
What can you learn being a marketing assistant?
There is a lot you can learn being a marketing assistant. You can learn about social media, marketing campaigns, and even how to start your own business. Plus, you'll get to work with different businesses and see how they operate. This can be a great way to gain some experience in the marketing field.
Web Development
If you're interested in web development, there are a few ways you can make money. You can work as a freelancer and build websites for businesses or individuals. Or, you can start your own web development agency.
Another option is to create WordPress themes or plugins and sell them on sites like Themeforest. If you're not familiar with WordPress, it's a content management system that powers millions of websites.
To get started, you'll need to learn how to code in HTML, CSS, and JavaScript. Once you're proficient in these languages, you can start building websites.
Is web development the future?
Yes, web development is definitely the future. With the rise of the internet and mobile devices, businesses and individuals are increasingly relying on websites and apps to function. As a result, there is a growing demand for web developers. If you're interested in web development, now is the time to get started.
Is web development hard to get into?
No, web development is not hard to get into. You need great Wi-Fi though! Anyway, you can learn how to code online for free with resources like Codecademy. There are also plenty of remote web development internship opportunities if you're looking to build up your experience before doing your own thing. Once you've learned the basics, you can start building websites for businesses or individuals. If you're interested in web development, start today. This niche is getting crowded quickly.
Start a blog
If you're passionate about a particular topic, you can start your own blog. You can write about anything you want, and you can earn money through advertising and affiliate marketing.
Why start a blog?
There are a few reasons why starting a blog is a great idea. First, it's a great way to share your passion with the world. Second, it's a great way to earn some extra money. And lastly, it's a great way to connect with like-minded people.
How to start a blog
If you're not sure how to start a blog, here's a short tutorial. To sum up, you'll have to:
Choose a blogging platform: WordPress, Blogger, Tumblr, etc.
Choose a domain name: this is the address of your blog (ex: myblog.com)
Choose a hosting provider: this is where your blog will be stored (ex: WordPress.com, Bluehost, etc.)
Set up your blog: add a theme, install plugins, write content, etc.
Promote your blog: share your content on social media, guess post on other blogs, etc.
Bonus Tip: Free Up Your Time
When deciding on a side hustle, it's important to free up as much time as possible so that you can learn the ropes and maximize your income.
Small things like completing applications for college can become massive time commitments for students that are in class all day and doing a side hustle by night. In cases like this, you can use something like a college application writing service to complete the application for you. The time you free up by outsourcing small mundane tasks like this could be more time for your side hustle.
Wrapping Up
There you have it! These are just a few of the many side hustles that college students can do to earn some extra cash. Be sure to choose a side hustle that you're passionate about so that you can enjoy the work and make the most money.
Get Digital Marketing Tips Directly to Your Inbox
Collabstr sends newsletters every 2 weeks with the newest trends, tips, and tricks in digital marketing.