With so many brands depending on social media influencers to create content for their products and services, major social media platforms are constantly looking for new ways to make influencer marketing more effective on their platforms.
Recently, platforms like Facebook, Instagram, and TikTok have increased their slew of features that allow mutually beneficial partnerships between brands and influencers. One major success has been influencer whitelisting, and while it's a hot topic right now, you may still be wondering what it means.
What is Influencer Whitelisting?
Influencer whitelisting is when a brand seeks permission from an influencer to put ad spend behind their organic content in order to serve it to a targeted audience. While the ad is being run by the brand, the whitelisted content is shown to viewers as a promoted post directly from the influencer's page.
Influencer whitelisting allows brands to re-use organic influencer content without worrying about all the complexities that come with usage rights and licensing. Brands can add a call-to-action, offer viewers promotions, and more.
Most major social media platforms like Instagram and TikTok offer influencer whitelisting capabilities. TikTok's influencer whitelisting functionality is called spark ads.
The process for whitelisting is generally the same regardless of which platform you are on. Influencers can grant you the ability to whitelist their content for a specific amount of time, and they can also revoke access whenever they need. This removes the headache that traditionally existed with licensing content.
With influencer whitelisting, brands can better target their customer base by selecting the ideal influencers for their target customer group. At the same time, content creators get increased exposure that is paid for by the brand, it's a win-win situation.
Although you're providing the influencer with free exposure, you will most likely still have to compensate them for their participation in the campaign. To keep things simple, consider putting together an influencer campaign brief and contract for the influencer. Together, the campaign brief and contract should do a good job of setting expectations between yourself and the influencer.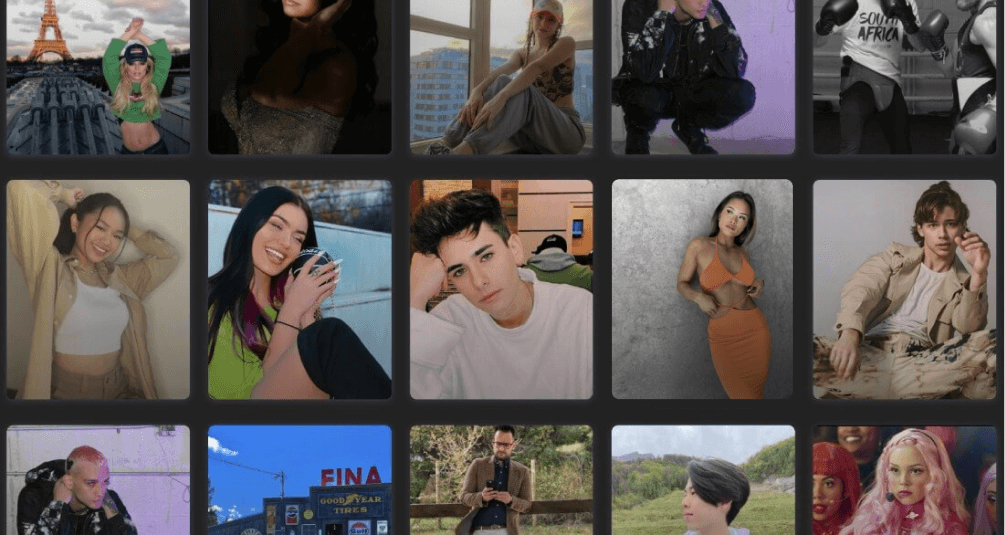 Benefits of Influencer Whitelisting
60% of consumers believe that user-generated content (UGC) is the most authentic form of marketing content. With this in mind, Influencer whitelisting allows brands to take advantage of user-generated content, which performs much better than branded content.
Influencer whitelisting also has the following advantages:
Influencer whitelisting gives a brand complete control over customer targeting. Brands can pursue their social media advertising goals to attain a certain amount of reach and see tangible results from their efforts.
Engagement rates and follower counts are less relevant since you can target whoever you want by simply whitelisting the content and setting the targeting in the ads manager. Instead, brands should focus on content quality when doing whitelisting campaigns.
As a brand, you can test ad creatives much faster. Instead of depending on organic exposure, to test content formats, you can put some ad spend behind a piece of content and see how it resonates with your target audience immediately. Once you nail down a content style that works, you can find more influencers to create similar content.
How to Find Influencers for Whitelisting
To find influencers for whitelisting, you can use an influencer search tool and narrow down a list of relevant influencers.
When it comes to influencer whitelisting, audience size, engagement rates, and audience demographics are less important than a traditional sponsored posts on social media. This is because you will have full control over the audience that will see the ad via the ads manager.
What you really should be looking for is someone that understands your product or service, and creates beautiful content.
Let's say you're a company that sells resistance bands for people that exercise or stretch and you require a single 60-second vertical format video that can be whitelisted.
You can go to Collabstr and begin using the filters to narrow down your target influencer. The first step is to narrow down the platforms. Since we're looking for a vertical format video, anyone that is offering UGC, TikTok, or Instagram services should be capable of producing this content for us.
Next, you'll need to narrow down the results by niche. You need someone that is going to understand how to use an exercise band and the benefits of using an exercise band. This makes them more likely to create high-quality content.
It's likely that anyone in the health and fitness space is familiar with exercise bands, so let's set search for people in the health and fitness space specifically, this will narrow down our search to fitness influencers specifically.
Now that you can see all the content creators that produce content in the health and fitness space, we can browse through their profiles and view the various content packages that they offer.
If you really like a specific content creator, but they don't offer a content package that suits your needs, you can send them a custom offer with your collaboration details.
What Does Influencer Whitelisting on Instagram Look Like?
Instagram and Facebook are among the major platforms where big names leverage the power of influencer whitelisting in their social media marketing.
Advertisers must first find Instagram influencers and start a conversation about whitelisting their content on Instagram. The whitelisting permissions are issued via the Facebook Business Manager, so the content creator needs to have a Facebook Business Manager Account linked to their Instagram account.
Brands can also forge the partnership by using their Business Manager to request to add a content creator as their business partner. Here, you will need to get the influencers' Business Manager ID or their Instagram account links, and you can start using their accounts once your request gets accepted.
Your whitelisting ads can take the form of feed posts of images and videos repurposed on Instagram stories.
How to do Influencer Whitelisting on Instagram and Facebook
To whitelist influencer content on Instagram or Facebook, you will need the influencer to add your business as a partner. You can do this by following these steps:
1. Log Into Facebook Business Manager
Facebook business manager, which is now known as Meta business manager, allows brands and creators manage their accounts and ads. Anyone that is whitelisting content, or giving brands permission to whitelist content on their account must have a business manager account.
If you already have a Facebook account, then you can log into business manager using the same credentials as your Facebook account.
2. Go to Settings > People
Once here, the 'add people' option and add the person that will be managing the ads for whitelisting. Give them employee access, this will restrict their access.
3. Go to Settings > Business Assets
In 'Business Assets' section of the settings, you will see all of the pages and accounts linked to your Facebook business manager.
4. Add Your Instagram Account
If your Instagram account is not displayed under the 'Business Assets' section, then add it using the 'Add Assets' button in the top right corner. Once the account is added, log into it if prompted to do so.
5. Grant Advertising Permissions
The last step is to grant advertising permissions the the person who will be running the whitelisting ads.
To do this, just click the 'Instagram account access' tab, then click 'add people', and add the account that needs advertising permissions for your page.
Once these steps are completed, you should be able to whitelist content on the Instagram account.
What Does Influencer Whitelisting on TikTok Look Like?
For TikTok, content creators' creativity is king. The platform lets the influencers' creativity in creating short videos run wild. It proves to be quite effective in capturing consumers' attention and engagement, which makes TikTok advertising a worthwhile investment for any brand.
Influencer whitelisting on TikTok is no different from Instagram. It involves finding TikTok influencers whose content and audience align with your brand and whitelisting them.
Getting permission to whitelist content from a TikTok influencer is simple. Once you find the right influencer for your brand, and you've reached out to them, they can provide you whitelisting access directly through the app. Upon granting whitelisting permissions, the influencer just needs to give you their authorization code and you will be able to run ads on their content.
A great TikTok ad is a piece of content that does not seem like an ad at all. Be sure to keep things organic, that's what works on TikTok!
How to do Influencer Whitelisting on TikTok
To whitelist influencer content on TikTok, you need the influencer to provide you with an authorization code for the piece of content that would be whitelisted.
Have the influencer follow these steps to provide you with the authorization code:
1. Ensure that Authorize Posts are Allowed
The influencer must first enable ad settings on their account. This can be done directly within the TikTok app. You will find the ad settings option under Me > Settings and Privacy > Privacy or Me > Creator Tools depending on which version of the app you are using.
2. Authorize Video for Promotional Use
The video that is being whitelisted should already be posted on the influencer's page. Now the influencer must authorize for the video to be whitelisted.
To do this:
Click on the video that will be whitelisted
Click the three dot icon
Click ad settings
Next, you want to generate an authorization code:
Tap "Generate Code"
Select a duration for how long the code will be valid
Click "Authorize"
Copy the code and send it to the person who will be whitelisting this content
Once you receive the authorization code from the influencer, you can whitelist the piece of content directly through your TikTok ads manager.
Wrapping Up
Social media platforms like TikTok rank among the top digital marketing tactics expected to drive profits in 2022. It's no surprise that more consumers are turning to social media when it comes to making their purchasing decisions. Keeping that in mind, new strategies like influencer whitelisting can give brands an unfair advantage over their competition.
Influencer whitelisting is among the best ways to leverage the potential of high-growth social media platforms like TikTok and Instagram. Whitelisting is still quite a new concept, and we should expect it to change over the years, so being early to the party means you get to evolve along with it.
Get Digital Marketing Tips Directly to Your Inbox
Collabstr sends newsletters every 2 weeks with the newest trends, tips, and tricks in digital marketing.