TikTok Ads campaigns are a great way for advertisers to reach TikTok viewers with fun and engaging sponsored content.
The cost of advertising on the platform starts at $10 per CPM (which is the cost per 1000 views), with a suggested minimum investment of $500 per campaign. Yet, because TikTok ads are a relatively new outlet, a lot of brands are approaching the channel's advertising with caution. After all, are TikTok ads worth the investment?
As with any platform, TikTok Ads campaigns can drive great return on investment for your brand if you create great ads aimed at your target audience's best interests. Note that the demographic of around 50 percent of TikTok's global audience is under the age of 34, so you should ideally focus your efforts toward that age group.
With that in mind, what would "great ads" look like? As a rule, ads have to do a lot of heavy-lifting by combining engaging, action-oriented, and targeted content. The ads we're about to mention were featured on TikTok For Business's Success Stories page, and have checked the three boxes successfully. These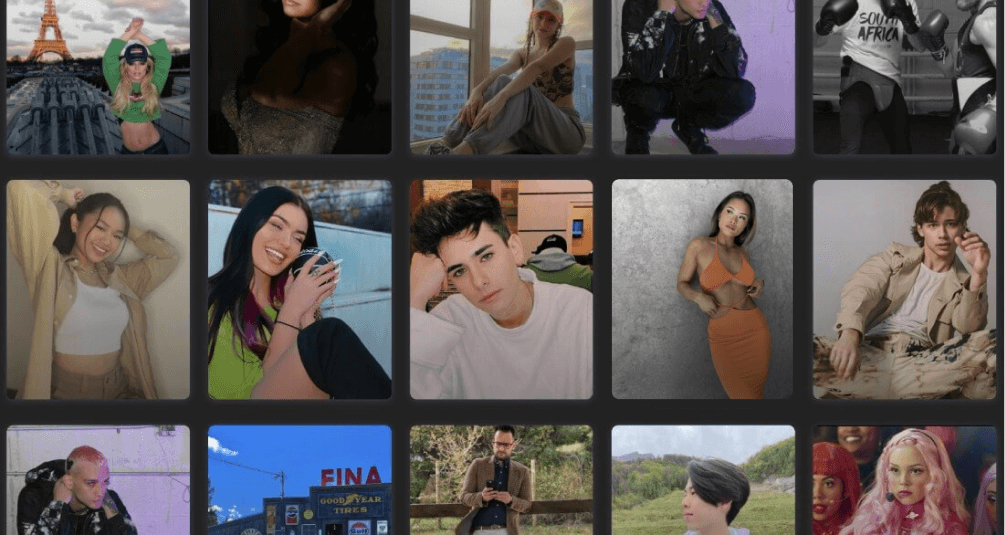 7 Best TikTok Ad Examples (and Why They're So Amazing)
Marc Jacobs
With the meaningful goal of celebrating uniqueness, Marc Jacobs created the #PerfectAsIAm Branded Hashtag Challenge to promote its newest fragrance, Perfect. The campaign counted on the participation of internet personality Rickey Thompson, who kicks off the challenge by spritzing the fragrance into the air, inviting users to join the fun by dueting with his video.
As a successful result, the campaign garnered over 6 billion views, thanks to the collaboration of 2M users who accepted the challenge of celebrating themselves.
Full Video Here
PUMA
The purpose of this specific campaign was to drive traffic to PUMA's new Mayze sneaker, aimed at a stylish female audience. By partnering with singer-songwriter Dua Lipa, the campaign leveraged the power of both celebrity influencer marketing and In-Feed ads.
The awesome thing about In-Deed TikTok ads is that they operate with sound on, which, according to a recent Kantar report, 88% of users find essential in the TikTok experience. Plus, this type of ad blends into TikTok users' feeds, creating a native uninterrupted browsing.
The heavy-hitting combination resulted in a 9.4% increase in purchase intent and over 13.5% increase in ad recall.
Full Video Here
BlendJet
BlendJet successfully targeted their Spark Ads to organic food aficionados and promoted its Next-Gen Portable Blender®. As a refresher, this type of ad format allows users to boost their organic content, turning them into In-Feed ads.
The strategy used for this campaign was an interest-based targeting strategy, which shows ads based on known tastes and preferences of the target audience in question. In this case, the interest was centered around a healthy lifestyle.
To develop the campaign, influencers were encouraged to create organic video content in which they reviewed the portable blender. The blender was featured on "TikTok made me buy it" types of videos, where creators would share their own experiences with the product, starting at the unboxing phase to the making of smoothies and recipes.
The result? 30k videos were created for the campaign, with over 2M views.
Full Video Here
Book Of The Month
Book of the Month is a web book subscription service, in which subscription members are granted an exclusive selection of five new hardcover books each month.
The goal of the campaign was to encourage viewers to read more and acquire more books as a way of "treating themselves". Of course, there was no better subcommunity to target for this campaign than the BookTok community. The campaign creators leveraged Spark Ads aimed at an interest-based audience: people who enjoy books, book reviews, and literature in general.
Thanks to the campaign, Book Of The Month saw a 22.88% decrease in Cost Per Acquisition (CPA).
Full Video Here
Koala
The best ads don't look like ads. Instead, they look native to the platform in question. This was Australian mattress and furniture brand Koala's goal when they created four different TikTok ads featuring organic elements – such as captions, humor, and familiar background music. The choice of In-Feed ads was ideal for the campaign, as they wanted their ads to blend with usual TikTok content.
The home-buyer community warmed up to this type of slightly humorous, organic-feeling, and relatable type of ad. For this reason, the campaign resulted in higher efficiency in Cost Per Click (CPC) by 14%.
Full Video Here
Goldfish
A lot of us grew up snacking on Goldfish, but don't care for it anymore. That's why the brand's goal was to re-engage a different demographic: adults.
For this purpose, they created the #GoForTheHandful Hashtag Challenge, which challenged snackers to fit as many Goldfish crackers as they could in one handful. The winner would get a year's supply of Goldfish snacks.
It's no wonder the campaign was a huge success: besides being a lot of fun, massive-handed NBA player Boban Marjanović encouraged users to duet with the kickoff video of the NBA star as he got no less than 301 Goldfish in his hand. The campaign also featured creators like Matt Steffanina and Taylor Pierce.
The campaign resulted in a 19.5% increase in engagement rate and 2.9 billion video views.
Full Video Here
Social Dot
This one shows that you don't need celebrities or a significant investment to create a successful ad campaign. All you have to do is leverage the tools at your disposal, and make your ad harmonize with user's For You pages.
Australian-owned small business Social Dot has created a product that instantly links users' social handles with one main goal: to replace traditional business cards.
Creator Mia Dickson used Spark Ads to increase the company's reach and brand awareness. She made the ads feel like a natural conversation by simply demonstrating the product, and explaining why Social Dot makes business owners' lives so much easier. It's the simplest ad campaign in this list.
Despite its straightforward and simple nature, the campaign saw a 44% increase in followers and gathered 1,7M video views on TikTok.
Full Video Here
What Do Most of These Ads Have In Common?
Almost all of the ads mentioned owe part of their success to the collaboration of influencers, big and small. The presence of influencers, be them celebrities or micro-creators, was the factor that ignited the campaigns and kept things moving.
The right influencers can get your brand in touch with the right people. That's why, if you're interested in getting the most return on ad dollars for your TikTok Ads, consider hiring influencers for your next campaign. Most importantly, give them the freedom to develop authentic and personality-filled content that evokes the right emotions in your audience.
Get Digital Marketing Tips Directly to Your Inbox
Collabstr sends newsletters every 2 weeks with the newest trends, tips, and tricks in digital marketing.